---
October 24, 2012 10:58 AM
Amazon
,
Apple
,
ipad
,
iPad 2
,
Kindle Fire
,
Microsoft
,
tablet computer
,
Wi-Fi
,
Windows 8
The newest device to join the Apple...
---
October 23, 2011 9:32 PM
Apple
,
iPad 2
,
iPhone 4
,
iPhone 4S
,
iPhone 5
---
March 3, 2011 2:33 PM
Apple
,
iPad 2
I wouldn't call myself a seasoned pro when it comes to Apple events but I've been to enough to know what to expect.

On Wednesday evening I attended the launch of the iPad 2. I got the invite from my editor and one of the things that will always surprises me is the fact that Apple has...
---
March 2, 2011 10:26 PM
Apple
,
iPad 2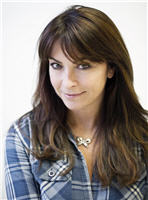 Going to an Apple event, you tend to get a lot of men... a lot of geeky...
---
March 2, 2011 9:25 PM
Apple
,
iPad 2
So, for Xmas you begged your Santa to buy you an iPad "I'll have so much fun! I'll learn loads and my whole life will be so much better!" and so after making sure ou weren't on the naughty list, he gave in.

Now a few months have gone by and now the iPad 2 has been released. So what can...
---
March 2, 2011 9:19 PM
Apple
,
Garageband
,
iMovie
,
iPad 2
,
steve jobs
Apple have just officially announced the second generation iPad!
Steve Jobs and a couple of other senior Apple executives presented the new, much anticipated, iPad, displaying it's new features live on stage.
The iPad 2, which will run iOS 4.3, has been given a...
---
March 2, 2011 9:08 PM
Apple
,
iPad 2
This is an exclusive hands on video with the iPad 2. We've already talked about the look and how slim it is but what about performance?

In this video Jon Bentley, from the Gadget Show, plays around with iMovie and Garageband.





---
March 2, 2011 6:34 PM
Apple
,
iPad 2
Last night saw the launch of the second-generation iPad from Apple, the iPad 2.

Greg Taylor, design director at personal media company, TigerSpike comments on what the launch means for consumers, businesses, brands and publishers:

---