---
---
---
February 24, 2013 4:15 PM
Android
,
Intel
,
K900
,
lenovo
,
smartphone
Lenovo has been toying with us gadget geeks for the past month, having announced its new sizeable smartphone - the Lenovo K900 - back at CES but not letting anyone get their paws on it. Instead it stood encased like Snow White with no fingerprint left on her as the onlookers stared.
---
---
January 20, 2012 12:55 PM
CES
,
computerweekly
,
Intel
,
laptop
Being the sophisticated race that we are, we've managed to progress seamlessly from desktops to laptops and onto notebooks. But, the latest instalment in mobile computing, aside from tablets of course, appears to be Ultrabooks.
Faisal, who was...
---
January 12, 2012 7:27 AM
Intel
,
MOTOROLA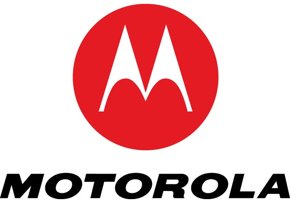 At Intel's keynote, Motorola Mobility chairman and...
---
January 11, 2012 6:08 AM
Dell
,
DellXps
,
Hewlett-Packard
,
Intel
,
ultrabook
Dell has followed HP and Sony by unveiling their higher end ultrabook, the Dell XPS 13, at the Intel press conference in CES. The ultrabook's starting price is $999 (£646) and will be available in late February.

The XPS 13 has a 13.3 inch Gorilla glass display, runs on an Intel...
---
January 11, 2012 5:07 AM
Atom
,
HDMI
,
Intel
,
lenovo
,
smartphone
Intel's CEO, Paul Otellini, announced today that Intel will indeed produce chips for smartphones which is great news... the catch is that the only place you can get the smartphone is China.

After Otellini confirmed Intel's involvement in the smartphone market, Liu Jun, senior vice...
---
January 9, 2012 5:23 PM
Acer
,
Intel
,
laptop
,
TouchPad
Intel's Shmuel "Mooly" Eden came out on stage today at CES 2012 dancing to some classic 'tunes' (eg Chubby Checker) looking like your embaressing uncle at a party.

Mooly opened by telling the audience that "they want the notebook to be nice. They want the notebook to be small, sleek,...
---