---
August 9, 2010 3:18 PM
HTC
,
Windows 7
,
Windows Mobile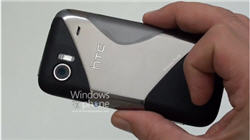 Sometimes I think these phone companies purposefully try to get news of their phones leaked....
February 18, 2010 10:15 AM
HTC
,
Video
While T-Mobile gets the very wantable HTC Desire, O2 have their own HTC exclusive; the HTC Smart. Curiously though, the Smart's not an Android or even WinMo phone. Instead, HTC have gone for chip maker Qualcomm's own Brew Mobile Platform, an operating system that HTC says provides "a powerful and...
---
February 16, 2010 2:40 PM
HTC
,
Video
Exciting! HTC's new phone, the HTC Desire, is due to hit UK carrier T-Mobile in March. The word "stoked" comes to mind... Though I'd rather it was on my current service provider, natch.
HTC are the kind of dark horse company that...
---
January 6, 2010 10:30 AM
Apple
,
Google
,
HTC
,
Mobile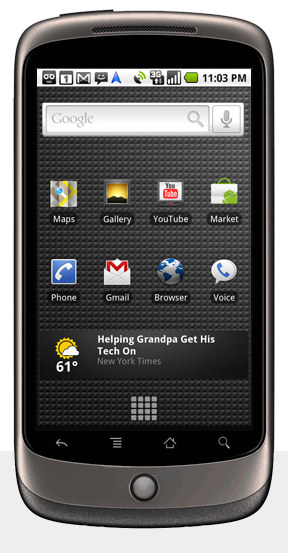 Yesterday's big gadget news was, of course,
---
December 8, 2009 12:30 PM
HTC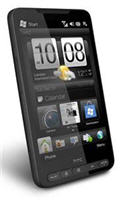 Davey Winder writes for Inspect-a-Gadget.

Ever since I spent a fortune on a...
---
December 4, 2009 10:47 AM
HTC
I don't need another Hero, because, I already have one, and carrying around more than one phone is a bit silly, isn't it? Unless you're a crack dealer, of course, in which case - you should really choose a bog standard Pay As You Go - not the universally lauded HTC Hero.
...
---
December 3, 2009 4:26 PM
HTC
,
Video
Quick a post to try and nab some traffic. Below's a video of the HTC Touch.B which is a touch featurephone and not a smartphone which is a disppointment but if it's cheap I'll let it slide.

It runs on Qualcomm's BrewMP OS and not Android which is a big fail. The name is annoying and...
---
April 22, 2009 12:23 PM
HTC
,
Orange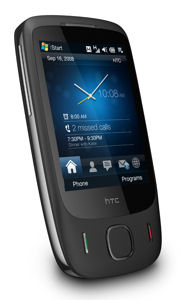 Orange is now selling the HTC Touch 3G...
---
March 17, 2009 2:28 PM
G1
,
G2
,
Google
,
HTC
,
Magic
HTC's CEO has announced that they will release at least three smartphones using Google Android this year.

The announcement came at the Merrill Lynch technology conference in Taipei. HTC CEO Peter Chou was asked whether or not a report saying HTC will market five Android-based handsets...
---