---
September 19, 2014 3:08 PM
Encryption
,
libreoffice
,
Linux
,
NSA
,
TrueCrypt
June 30, 2010 2:06 PM
Encryption
,
portable
,
SECURE
,
Storage
Sometimes I love my job. Give me a new gadget that works to its specifications and it keeps me happy for hours. The iStorage diskGenie is one such product. I've been playing with it for weeks and it's travelled with me in the US and Europe. At no point has it let me down and,...
---
May 27, 2010 1:23 PM
Encryption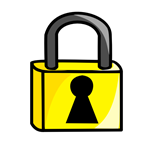 At the 2010 Infosecurity Europe show the presumably security-savvy attendees were asked if they had ever...
---