---
April 15, 2011 12:30 PM
Android
,
creative
,
Tablet
Creative have now ventured into the tablet market, introducing us to the ZiiO 7 and 10. I suspect that the ZiiO series, which run Android, will not have the easiest of rides as they try to establish themselves in the crowded tablet market but you have...
May 18, 2010 4:30 PM
creative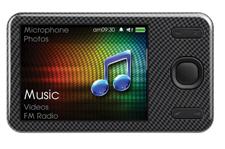 In 2005 I bought...
---
November 26, 2009 4:21 PM
Andriod
,
Android
,
creative
,
Mp3 player
I keep hearing that iPods etc. are 'multimedia devices'. This might be true but they're really mp3 players that have been turned into a multimedia player. But with the much fabled Apple iTablet on the horizon Creative have put together their Zii EGG Android device to be released within the next...
---