---
June 18, 2014 2:11 PM
Business
,
Data Center
,
Downtime
,
Infographic
---
December 19, 2013 11:47 PM
Business
,
PowerPack
,
Technology
Many people in our modern technology-driven society have experienced the strange sensation of your smartphone running out of battery when in a public place. Suddenly you have no way of communicating, and using a phone box in this day and age doesn't even bear thinking...
---
---
February 26, 2013 4:57 PM
Android
,
Business
,
Epson
,
HDMI
,
IOS
,
USB
The Epson EB-1945W projector sits in the mid-high end of Epson's fleet of products. This projector is targeted at larger meeting rooms, which sit 30-50 people, or university lecture theatres, as it has a maximum diagonal screen size of 280-inches.
---
January 23, 2013 3:21 PM
Bangalore
,
Business
,
India
Last night, 16 of the most innovative technology SMEs from the UK were chosen to join Web Mission 2013 to India in early February.
The chosen start-ups, building tech for various sectors including health,...
---
November 26, 2012 12:14 PM
2013
,
Android
,
Apple
,
Business
,
Calendar
,
Christmas
,
Diary
,
Filofax
,
ipad
,
iPhone
,
organiser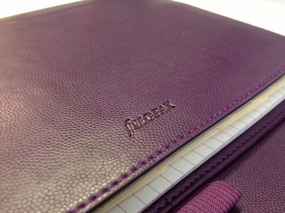 0 Comments

RSS Feed

Email a friend
---
---
February 3, 2012 11:52 AM
Apple
,
Business
,
Capacitive
,
Clothing
,
Glove
,
ipad
,
iPhone
,
touchscreen
---