---
April 13, 2017 12:09 PM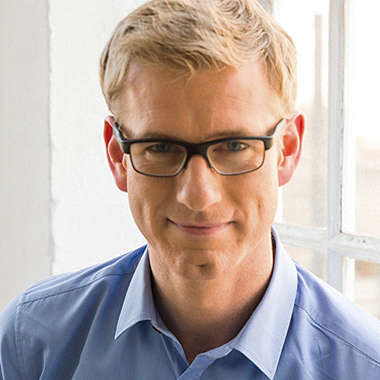 Profile: DavidMcClelland
Bluetooth
,
Internet of Things
,
iot
,
Wireless
Bluetooth has come a long way since the days of flashing blue lights and embarrassing ear-wear. Okay, perhaps the flashing blue lights are still here, but in almost every other way Bluetooth has grown-up, evolving from the frustrating hands-frees of the early '00s to...
---
---
---
December 24, 2013 7:11 PM
Bluetooth
,
Dropbox
,
Evernote
,
IOS
,
iPhone
,
Livescribe
The latest edition to the Livescribe family, this smartpen is a serious contender in the world of recording and note-taking equipment.
Taking notes with the Livescribe 3 is easy and simple. Download the Livescribe+ app, pair the device via Bluetooth and write...
---
December 23, 2013 8:18 PM
Bluetooth
,
FaceTime
,
iPhone
,
Logitech
,
Microsoft Lync
,
NFC
,
Speakerphone
Often if you work from home or spend a lot of time working abroad, you want a hands-free device for conference calls, interviews or even video calling.
This portable Logitech speakerphone allows you to make and take phone calls on your smartphone, which can...
---
October 21, 2013 4:42 PM
Bluetooth
,
Logitech
,
Microsoft Lync
,
near field communication
,
Speakerphone
,
USB
Today Logitech has introduced the Logitech Mobile Speakerphone P710e, a portable speakerphone that allows hands-free access to calls.
The device is suitable for individual use, or for a small group of people, inside or outside of the office, and...
---
---
February 13, 2013 11:26 AM
Apple
,
Bluetooth
,
Data protection
,
IDevice
,
iPhone
,
iPhone 4S
,
Nio
,
Security
,
Smartphones
While I was at CES in Las Vegas a few of weeks ago, it was not surprising that a fair few gadgets caught my eye. While at Eureka Park where the technology start-ups were all stashed away, I came across Nio, "the unforgettable accessory".
Essentially,...
---
December 11, 2012 10:44 AM
Apple
,
Bluetooth
,
ipad
,
keyboard
,
Logitech
,
typing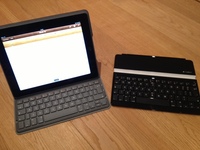 ---