---
January 13, 2012 6:52 AM
Android
,
BlackBerry
,
Citrix
,
Microsoft Windows
,
PlayBook
,
research in motion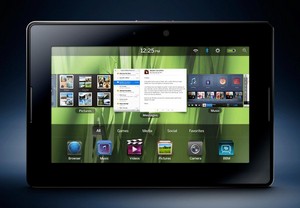 At CES 2012, I met Jonathan Wong, Product Manager for Research In Motion, to talk about...
January 12, 2012 4:10 PM
Android
,
BlackBerry
,
Handset
,
iPhone
,
research in motion
,
RIM
,
smartphone
,
touchscreen
To me, it seems like BlackBerry is stuck in its ways, refusing to budge, like a squirrel that refuses to try pine nuts because acorns are okay and do the job. The trouble is, with the advancements that other smartphone manufacturers are making, RIM could end up being left...
---
November 18, 2011 12:30 PM
Acer
,
Beats
,
BlackBerry
,
Ferrari
,
HTC
,
MOTOROLA
,
Playstation
,
Porsche
,
Xperia
News of the upcoming BlackBerry Porsche (or P'9981) has inspired me to create a list of other 'special' or limited edition phones.
It's going to be in two parts. First, this part will outline five of the best (for various reasons) smartphone collaborations and...
---
September 29, 2011 9:00 AM
BlackBerry
,
RIM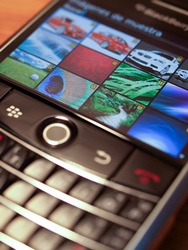 What's the story?

The company that had the business...
---
September 28, 2011 9:00 AM
BlackBerry
,
Nintendo
,
nokia
The recession has taken many giant companies and still seems to have an insatiable appetite for those that have chinks in their armour.

Looking back over the last ten or twenty years, there have been some companies that have either died or reinvented themselves such as Sega.

---
September 21, 2011 11:30 AM
9860
,
BlackBerry
,
Torch
BlackBerrys are still the corporate phone of choice for many businesses, purely because they offer a high level of functionality and versatility at a relatively low cost. However, the success and popularity of Apple,
---
June 16, 2011 4:28 PM
BlackBerry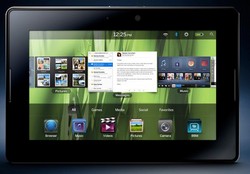 I for one like the
---
March 14, 2011 11:56 AM
BlackBerry
Blackberry first unveiled the Playbook back in September last year, since then we've seen and heard a lot about it.

Sadly for RIM we've also seen millions of iPad sales and the iPad 2 get it's launch before the Blackberry tablet.

I got my hands on the Playbook and I have to...
---
February 24, 2011 12:29 AM
BlackBerry
,
smartphone
Yesterday I finally stepped into the world of Smartphones & received my brand-spanking-new BlackBerry Bold 9780, after receiving recommendations from fellow BB users.
Now, I'm not a complete smartphone novice - I've played around with many an iPhone before, the occasional...
---
January 5, 2011 11:22 AM
BlackBerry
,
RIM
With CES 2011 getting under way RIM decided to remind us of their tablet offering for this year.

The Playbook wowed many and in this video shows how...
---