Jan 6 2011 1:48PM GMT
Tags:
Samsung has unveiled a new 13.3-inch 9 Series laptop at CES 2011 that will rival the Macbook Air as it is the "thinnest and lightest 13-inch notebook available" or at least until someone else comes along and wants to take that title.
This notebook weighs just 2.89 pounds and measures .68 inches thick compared to the 13-inch MacBook Air measures 0.11 to 0.68 inches thick and weighing in at 2.9 pounds.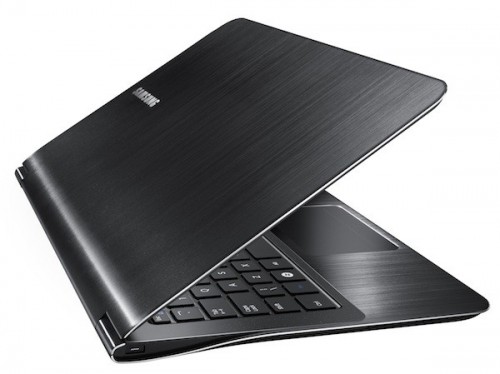 Samsung have managed to produce this wafer thin laptop without compromising on power or ports with Ethernet, HDMI, and USB sockets and a headphone jack. It doesn't have a CD/DVD/BD drive but that's expected.
It comes packed with an Intel Core i5 2537M processor, 128GB solid state drive and a 4GB of RAM. That's comparable to most high-end laptops currently on the market.
All this comes at a price though as it is rumoured that it will cost $1,600 (around £1,000). It's still a competitive price for such a thin high-powered laptop, whether it will contaminate the Macbook Air will remain to be seen.