Feb 3 2014 10:23PM GMT
Tags:
The Lumia phones have always appealed to me because they were one of the first smartphones to come in a range of bright and cheerful colours (and I was slightly disappointed that the review copy we got was black, even though it was still very sleek).
Since I've always been an Apple fan, I have to admit when I first held this giant tablet disguised as a phone, it felt distinctly alien. The Windows Phone 8 OS was something I had vowed I would never get used to, and I'd never used a phone with touch-screen only buttons before.
After fiddling around with it for a while I realised it's not that different from iOS; there are tiles that open apps, there's a windows button that takes you to your home screen, and there's a back button that's actually easier to find than those included in most iOS applications.
Then I got down to answering the big question: can this phone actually be used as a business device?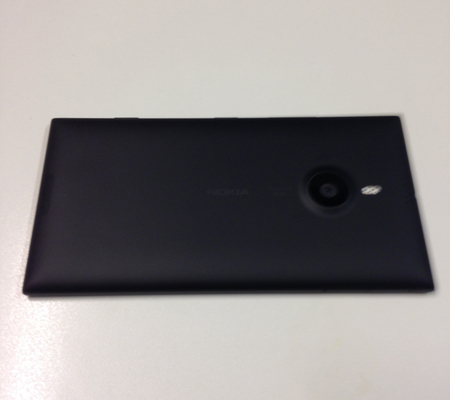 I whipped out the Microsoft Office applications and started giving them a good test. Because the phone has quite a large screen (6 inches!) it's not too difficult to work and type on. Creating word documents and the other necessary pieces of work you might need is easy, it was getting them off the phone that I found more difficult. You can plug the phone into your laptop and transfer them over that way, which would be quite useful if you were using your phone to finish things off on-the-go, then pop them straight back on to your laptop. You can also share them to other devices via Bluetooth and NFC.
As always, the tablet and phone version of any desktop application is never quite the same as the real deal. In terms of using for work on a commute however, it was very handy, especially due to its size.
The Nokia Screen Beamer is quite a handy feature for business environments. It allows you to send what's currently displayed on your phone to another device connected to the internet. You go to https://beam.nokia.com/ on the device you want to share with, and then scan the QR code with your phone. Then, whatever is displayed on your phone can be 'beamed' to the other device. To update the remote screen, you shake your phone as if you're flicking the data over. Simple things please simple minds, but I thought this was hugely cool and useful.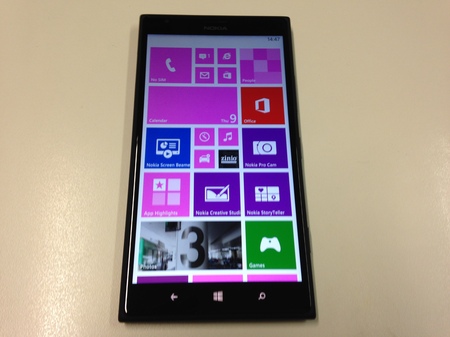 Some of Nokia's own apps such as Nokia Music and Nokia Cinemagraph were extremely fun. My personal favourite was the Nokia Creative Studio, which allows you to edit pictures you have taken by blurring certain parts of an image, highlighting a particular colour in a photo, or creating collages of your favorite pictures.
And of course the review would not be complete without mentioning the legendary camera. I used the Nokia Pro Cam software integrated with the camera. It allows you to use dial-shaped sliders on the screen to adjust the image before taking it. It takes a lot of fiddling, and seems to work better on close-ups than landscapes, but the images looked stunning on the 1080p full HD display.
Although this phone performs tasks well, I couldn't help but feel like a fool when I held it up to my ear to make a call. It's huge, and holding a block the size of my face up for too long gave me an arm-ache.
These phones are social and encourage a lot of creativity, they may not be marketed as business phones, but they can still be used as such. It does everything a normal phone will. It can sync calendars, create documents, and access emails. It's a good choice for a personal phone or a BYOD plan, but it still wasn't for me.