---
January 27, 2009 2:42 PM
arsenal
,
emirates
,
psp
,
Sony
Being a Gooner and a gamer, I welcomed the news this week that Sony and Arsenal will trial a highlights service for people that own a PSP.
The idea is you go to the game at the Emirates Stadium with your PSP in hand. Through a WiFi connection, you will be able to watch live streaming of the match, access some data and statistics and get replays from different angles. They hope to roll it out in 18 months.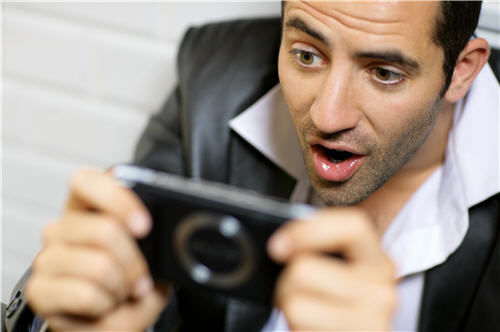 This system is sure to raise some arguments:
1) You may find fans watching their PSP as oppose to watching the pitch.
2) It will make the referee's job a lot tougher, especially if he's unable to watch replays etc.
3) You will start to bring in the whole 'couch potato fan' culture into the stadium. That would mean, less chanting, less banter and of course less atmosphere.
There are many points that will be raised and die-hard fans will argue that it will kill the game.
I remember the same arguments raised a number of years ago when the giant plasma screens were introduced. Personally I think it's a good idea if they control the footage in the same way the giant screens footage is controlled.
I'm not sure live video streaming is a good idea. I mean, why would you pay fifty odd quid to go to a game only to watch it on your PSP? But, I like the idea of watching replays and getting statistics.
Post your comments below to let me know what you think.
January 23, 2009 11:39 AM
Apple
,
Netbook
,
Sony Vaio
I'm getting ready to buy a netbook. The question is: What do I want? The answer: A seven or nine inch iPhone-type Apple netbook.
I asked some friends what they thought about which netbook I should buy from the currently limited market. One friend said 'get an Asus, cheap and does what you need it to' another said 'you can't go wrong with Sony, stylish and reliable'.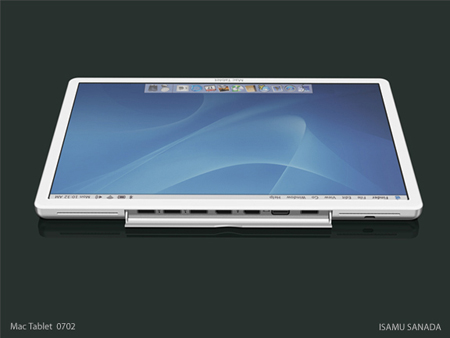 Those are fair comments (although the Sony P-Series is a bit dear) but there's also the potential that Apple will release a netbook. Now, if you've read my previous posts then you'll know that I don't really like Apple.
I find Macs aren't logical like PCs and iPods are too fragile. They sound like rubbish reasons but like the advert states 'I'm a PC'. So why am I tempted to buy an apple netbook?
Buying an Asus or something similar would be cheap but not great for work and going upmarket buying a Sony is great but very expensive, especially as I already have two laptops and a desktop.
If Apple releases a netbook for around £400-£500, which is looking likely, with the functionality of a normal netbook that includes the added features an iPhone has, open source apps, touch-screen etc. then how can I or anyone not feel tempted?
Netbooks are going to be the must-have gadget for 2009, if Apple can release a 7″ and/or 9″ netbook, a Macbook and iPhone hybrid, then they will be able to increase market-share and once again be the pinnacle of innovation.
I'm a PC. But I do occasionally enjoy a Big Mac.
---
January 22, 2009 12:23 PM
Ever wondered what MSN and Google would be like if they were real people with the ability to rap? Well, that dream becomes a reality in this video as they go head-to-head in a rap battle. This is underground rapping (similar to 8 mile) at it's best!!
---
January 22, 2009 11:10 AM
Broken
,
iPhone
,
smash
,
thrown
Do you know what I hate? People showing off their iPhones and shoving them in my face while I'm on the train. Watching 'Friends' in one hand with their Starbucks coffee in the other (because they're so cool).
Or, even more annoying, playing games on it. Waving it around without a care in the world! Well, if you've got this far through my post then watch the video below. *evil laughter*
---
January 21, 2009 11:18 AM
wiimote
The Gyration Air Mouse was born from the Nintendo Wii remote. The idea is to be able to hold your mouse like you would a pointer. Why is this a good idea? In this video Faisal Alani, computerweekly.com Content Editor, offers his opinion.
Information below taken from the Gyration website.
Features:
Portable, compact, lightweight design with laser precision sensor is perfect for the traveling notebook user. The Air Mouse enables you to navigate your desktop and take complete control of your content from the comfort of your desk
The Air Mouse features in-air control with MotionSense technology providing the freedom to unleash yourself from strain-inducing surfaces.
Incorporates 2.4 GHz RF technology without line-of-sight limitations and a range of up to 100 feet (30m)
Convenient, storable USB 2.4 GHz receiver and protective pouch provides makes travel convenient
Features ambidextrous design with right and left buttons and 3 assignable buttons for customer control of application commands
Includes the Professional edition of GyroTools software that allows you to take total control of your applications and initiate commands away from your computer with the flick of your wrist.
How it Works:
The Gyration Air Mouse is simple to use and easy to install.
Just plug in the USB receiver into an available USB port, slide the Air Mouse switch to on, press the connect button on the USB receiver and Air Mouse, and your computer will automatically detect and configure the Air Mouse – there are no drivers to manually install.
Place the Air Mouse on your desktop for use as a traditional mouse. Pick up the Air Mouse, press the activation trigger, and enjoy amazing in-air cursor control from in front of your computer or up to 100′ feet away.
Perfect for:
Notebook computer users
Windows Media Center and Vista users
Home entertainment and computer users
Corporate business users
Frequent traveling notebook users
Corporate presenters
Professional lecturers
Trainers and instructors
Teachers and professors
High school and college students
---
January 21, 2009 11:09 AM
A touch screen watch that you can use as a phone, mp3 player and a video player? That's what the Dyal Swap Watch promises and to a reasonable extent, delivers.
The Swap Watch is a 1.3 megapixel camera, a fully functional phone, and a music and video player (compatible with MP3, AAC and MP4 formats) and includes a T-Flash card for additional storage.
The watch has a 1.5-inch touch screen (176 x 128 res) and comes with a small stylus.
---
January 21, 2009 10:57 AM
Apple
,
iPhone
Following the iPhone 2.2 upgrade, the video below shows the Street View feature which is quite impressive.
Google developed the mapping system by getting people to drive around the country with cameras on top of their cars. What is so great about it is not only can you view the place as if you were there but also you can look up and down which is quite neat. Also see our iPhone photo gallery.
Google Street View
Street View takes you on a virtual walking tour: Navigate street-level photographs of places you've located in Maps.
Public Transit and Walking Directions
Get walking directions, find public transit schedules, check fares, and estimate your travel time.
Share Location
Tap the Share Location button to send an email that includes a Google Maps URL.
According to Apple the update includes:
Enhancements to Maps
Google Street View
Public transit and walking directions
Display address of dropped pins
Share location via email
Decrease in call setup failures and dropped calls
Enhancements to Mail
Resolved isolated issues with scheduled fetching of email
Improved formatting of wide HTML email
Podcasts are now available for download in iTunes application (over Wi-Fi and cellular network)
Improved stability and performance of Safari
Improved sound quality of Visual Voicemail messages
Pressing Home button from any Home screen displays the first Home screen
Preference to turn on/off auto-correction in Keyboard Settings
---
January 20, 2009 4:35 PM
The Quore WiBrain weighs just over 500 grams and has the same components as a desktop PC: a 1.6 gigahertz processor, a 60Gb hard drive, Wifi and Bluetooth, a webcam and microphone for Skype and other communication programs and a resolution of 1024 X 600.

The system comes with Windows XP installed, and of course, has a full QWERTY pad and a mouse pad with a touchscreen and stylus included.
Operating System
Windows XP Home
Processor
VIA C7M ULV 1.2 GHz + VX700(3D support)
Display
4.8″ WSVGA(1024 x 600) with touchscreen
Memory
512MB DDR2
Networking
802.11b/g WLAN and Bluetooth 2.0+EDR
Hard Drive
60GB 4200RPM PATA
Primary Battery
4Cell Lithium Ion Battery
Personalization
Webcam + Microphone jack
Dimension
192(L) x 82(W) x 28.5(H) mm (4 Cell)
Weight
526g
Weight may vary by configuration
I/O Ports
1 Universal Serial Bus (USB 2.0),
Microphone in,
Headphone jack,
24PIN connector
AC Adapter
100V – 240V
DC In
12V 3A
Speakers
Integrated 2 Channel stereo speakers (1.0W)
Pointing Device
Touchpad with scroll capability
Keyboard
QWERTY 50 thumb keys
---
January 20, 2009 4:00 PM
CLX-8380ND
,
MultiXpress
,
samsung
The Computer Weekly Content Editor, Faisal Alani, looks at what makes the Samsung MultiXpress CLX-8380ND the fastest A4 colour multi-functional device (MFD) in the market today.
Features:
Producing 38 pages per minute in black and white and the same speed for colour
Enhanced scanning resolution (4800 x 4800dpi)
Wide touch screen
SyncThru web service provides administrators with the ability to change network and individual printer settings, upgrade firmware and view network printer/MFP status
---
January 19, 2009 5:49 PM
launch
,
Netbook
,
Sony Vaio
,
UMPC
On Friday, Sony announced the launch of the VAIO P-Series netbook, and Faisal Alani went along to check out the latest ultra-mobile PC to hit the market.
The Vaio P-Series ultra portables weigh just 638g and have an eight inch screen. Also handy for travelling is Sony's implementation of its XrossMedia Bar (XMB) technology, similar to that on the PS3 and PSP, which allows you to fire up your media players withouth having to start up Windows.
---