---
March 10, 2009 8:43 AM
Amazon
,
iPhone
,
Kindle
,
reader
,
Software
,
Sony
Whoopee! Apple is offering software to allow Kindle format books to be read on the iPhone. Well, maybe there are celebrations in the US but everywhere else in the world we're still waiting for the Kindle, the software and the pleasure of buying digitised books from Amazon.
In another part of the e-book format universe, ereader.com has been offering software to allow books to be read an iPhone or Touch iPod. It even supports Windows Mobile and Symbian. Support for Palm Trio is kind of expected as it was software developed by Palm that spawned this particular market.
The whole idea of books on mobile devices is contentious. People seem to love the smell, the look, the feel of books – its almost a fetish. In the business world, books are not loved so dearly. They are often weighty manuals and ideal for digitising. Phones are ubiquitous but have small screens. Notebooks and even Netbooks are not really convenient, with the exception of costly Tablet PCs. Enter the Kindle and Sony Reader.
These devices could be the engineers tool of the future. Kindle is still rather proprietary (and not available outside the US) so not really applicable but the Sony is much more versatile. Support for the open ePub format means that proprietary material can be converted for use on the Sony device – and it can play MP3s to give you music while you work.
Maybe it's time we inspected this particular gadget.
February 27, 2009 11:32 AM
Apple
,
BlackBerry
,
iPhone
Agressive advertising? Blackberry's new advertisement showing a 'blackberry bullet' blowing an apple away is a real signal of intent from RIM.
Initially I thought they should have ended showing the new Blackberry but, thinking about it, this is more a statement from Blackberry than a promotion. They could've gone the extra step and used a rotten apple.
Apple could make a reply, a good example of that would be ermmmm… oh the Windows 'I'm a PC' campaign!
The gloves are off, the fruit is dangerous.
---
February 24, 2009 12:02 PM
gfail
,
Gmail
Gmail users woke up this morning to find Gmail is down and had been for nearly half an hour.
Now that might not sound like a long time but, judging by the reaction on Twitter it's certainly long enough to spread panic and chaos across the internet and in people's working lives.
Here are some of my picks of Twitter quotes and there is a live feed is below.
tigertwo: Going to join the hue and cry about #gmail or #gfail. How am I supposed to get any work done when I rely exclusively on Gmail?
markcrosby: Has anyone at Google tried turning it off and turning it back on again? #gmail #gfail
dimrac: More than 113 million people use Google mail worldwide, according to comScore. #gmail #gfail
How were you affected? Email me at faisal.alani@rbi.co.uk.
---
February 23, 2009 3:30 PM
The Nintendo DSi is launched in April and the buzz hasn't quite hit fever pitch yet.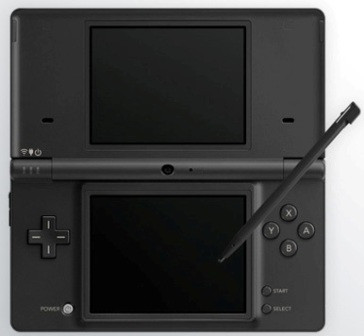 I own a DS lite and wondered who Nintendo are targetting the DSi at.
The new features include:
3mp camera
SD card slot – useful for music playback and downloads
Slightly larger screens (3.25 inches)
Downloadable games
Let's break the new features down:
The camera isn't a big deal as my phone has a five mega pixel camera with far more options
The SD card slot is useful but only for downloading games
The larger screen isn't huge, it's just slightly bigger
Downloadable games is a nice and welcomed addition but it depends on the marketplace and the type of games on offer.
So who and why would you buy the DSi? Well, if you don't own a DS then the DSi is a good place to start. Also if you own the monstrous original DS then it's probably time to upgrade.
Otherwise, if you're like me and you have a DS lite and a good phone, I'm not sure it's worth the trouble. Don't get me wrong, it's a brilliant device that every gamer should have but I can't help feel the DSi isn't a huge improvement on the DS lite.
So who are Nintendo targetting with the DSi? Well according to Nintendo's president, Satoru Iwata, "We want to change the DS from something that's in every household to something that's for every person".
Sadly I think that by targetting everyone they may end up with no-one.
---
February 20, 2009 3:06 PM
Mobile
Wondering what phone you should save up for?
To help you make a decision, I've made a photo story showing the big hitters for 2009.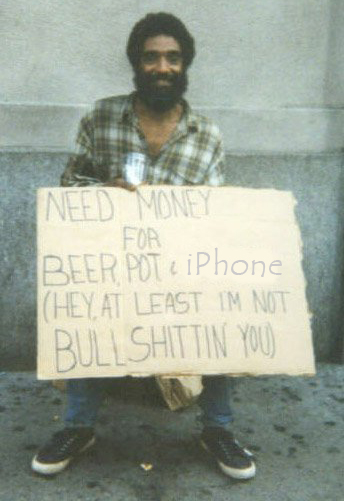 Good luck!
---
February 20, 2009 1:00 PM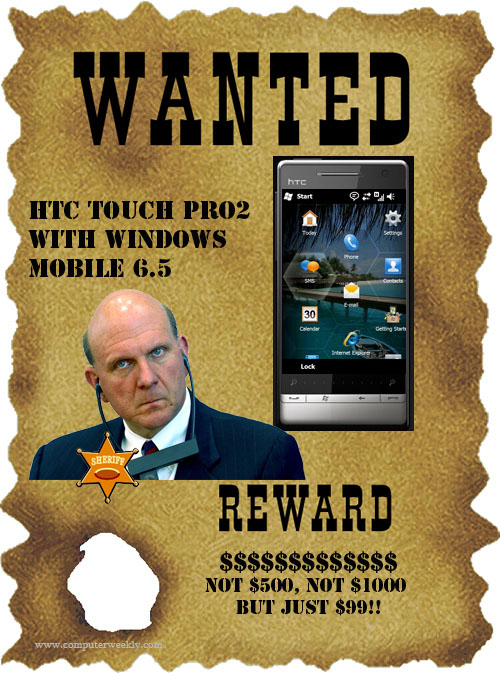 See also:
---
February 20, 2009 12:43 PM
aeroplane
,
etiquette
,
Mobile
,
phone
,
respect

Ryanair's move reignites the debate about mobile phone etiquette. Etiquette is a quaint outmoded concept alive only in the form of netiquette on Web forums. Today we talk of respect (pron. rispeck) and it is something that is demanded. In my day, young man, respect was earned and consideration was the 'rispeck' of its day but it was something given freely. Now consideration, like etiquette, is becoming a rare gift. "Excuse me, do you mind if I make a call?" is not a phrase I've ever heard used. Texting and emailing in public is more acceptable but why do people do it in the middle of a conversation or at the dinner table? It's the new smoking. "I'll just have an inter-course email." Are we all becoming so self-centred?
Now, I love my phone as much as anyone can but I do try to consider other people and I don't really want to wash my dirty linen in public anyway. I also commute into London and there's always someone on a crowded train bellowing down their phone. "Sorry to ring so late but my boss said if I didn't f-ing ring you today I'd be in deep s*** tomorrow." Tackle them and train rage rears it's head. Fight or flight to a different carriage are the only options. Frowning or tutting doesn't work any more.
Now transpose that to a busy plane where you're sat next to the phonaholic who now has access to onboard mobile services. You're trapped and a cornered animal that can't flee is forced to fight. Stress levels are high and I fear that air-rage will result – even now, my air-steward friend tells me its fairly common and that's before the mobile morons are activated.
Am I alone in my call for the rebirth of consideration for others? Do we need mobile-everywhere or am I just an ageing, whining reactionary?
---
February 20, 2009 8:41 AM
OnAir
,
ryanair
It had to happen someday but sometimes where it happens is the surprise. Ryanair is rolling out voice and data mobile phone services on all of its flights – stealing a march on BA which will only make calls available on its forthcoming business-class-only London City Airport to New York flights this autumn.
In a world where we've got used to the stripped-down services of budget flight operators, it seems odd that one of them is now offering a premium service. In reality, the service offered is supplied by OnAir, a third-party specialist in airborne telephony systems. The plane becomes a mobile cell of its own and as such has to be registered with the various mobile phone service providers. Calls are therefore charged at different tariffs according to which provider is used. One minute of call time typically costs £2-£3.50 which is hardly a budget rate.
The service is initially being offered on flights to Dublin and will be extended to other flights over the next year.
---
February 20, 2009 6:27 AM
ammendment

Facebook, Twitter and MySpace screens are going black as the numbers of objectors swell in protest against Draconian laws due to be introduced by the New Zealand Government.
NZ's Copyright (New Technologies) Amendment Act 2008 will be added its Copyright Act 1994 and is intended to deal with digital rights issues. A laudable aim but it carries a 'guilt upon accusation' element which means that anyone accused of copyright infringement could have their Internet connection severed without a trial, without any evidence being held up for scrutiny by the courts.
The regulations, which become effective from February 28, are only aimed at telcos and ISPs but the wording could be used to describe anyone providing content on the Internet. Even if the law is limited to ISPs, it means that sites will have to be monitored and blocked if they prove to have contentious files for download. With almost 200m Web sites to police, the task facing the ISPs is impossible, as the UK Government decided when it debated and rejected similar actions.
Breaking the 'innocent until proved guilty' principle opens up a potential loophole for malevolent groups to bring down a service provider merely by setting up spoofed sites and informing the NZ police that illicit material is available via the ISP. The only way around this would be to monitor sites before allowing users to access them – an equally impossible task.

The Telecommunications Carriers Forum (TCF) has offered a draft code of practice to neutralise the worst aspects of the law but the fear is that ISPs could find themselves closed down with immediate effect and offline for weeks or months until the courts can deal with them.
Given that Facebook, Bebo, MySpace and so on all contain material that is arguably copyrighted, the prospect for online New Zealand looks black.
Further details from:
http://creativefreedom.org.nz/blackout.html
http://www.tcf.org.nz/content/d543212c-ab29-42dc-8fa5-de14710785f6.html
---
February 18, 2009 4:07 PM
As The Doors once said "This is the end. My only friend, the end" and it certainly looks that way for the digital camera following the unveiling of Sony's Idou, the 12.1 megapixel smartphone at the Mobile World Congress 2009.
For a long time now we've been told that smartphones will soon have the power and functionality of a digital camera and, until yesterday, I accepted that as something that will happen in the next three years or so. That reality is a lot closer now Sony Ericsson can boast a smartphone with face detection, touch features such as a 16:9 widescreen format and a xenon flash. Other than the camera features the Idou also has GPS, WiFi, and the Symbian Foundation OS.
So why is this the end? Well, I own a Sony Cybershot (camera and mobile) and I can honestly say that my 3mp Sony camera phone takes better pictures than my 5mp LG. If the Idou has the quality of the Cybershot range then your average Joe photographers will be hard pressed to lug a camera as well as a mobile around.
The digital camera market could soon be for professional photographers only, going down the same road as the film-loaded SLR cameras.
---