---
March 18, 2009 10:16 AM
Apple
,
Shuffle
,
Spotify
,
voice
If I didn't have enough problems with voices in my head, Apple's new Shuffle adds another one. Whatever next? It paves the way for a personal DJ. There is enough information in the file tags to make it feasible to have DJ links. "And now another golden oldie from the 1980's". Plenty of space to store the necessary aphorisms, cliches and inanities to make virtual DJ's sound lifelike.
More likely is that online music stores will follow the Spotify model and offer reduced prices or free content if you opt for an advertising service between every dozen or so tracks.
March 17, 2009 6:32 PM
Apple
,
iPhone
,
OS3.0
Apple held a press conference today, primarily it would seem to introduce the Dev community to the new features they have devlioped for OS3.0 for the iPhone, but it was a good oppurtunity for the random Joe to see what will be available in June for the upgrade.
So they finally decided to add cut and paste, in a very nifty touch screen friendly way, but there is more.
MMS wil be supported, as will superior push technology – something that is needed as you can't flip through apps without the app stopping, which is no good if you are using an IM client, for example.
Lanscape typing is going to be supported, which will be a welcome relief to those of us who have sausage fingers, and this will be supported in all major apps. There's a nifty search feature called Spotlight coming in (sounds familiar?).
In Application buying to bolt on extras is becoming available.
Also on the horizon is voice memos and peer to peer connections – useful for a quick game on the train home from work.
What also looks very promising is the ability for developers to add functionality to accessories added to the iPhone, one example of this was a blood pressure application, and also an app for diabetes blood sugar testing. No sign of the groovy tricorder function all iphone users are yearning for…yet.
The upgrade will be rolled out in June, the Beta is available for devs now, and the upgrade is free for all iPhone users, and will cost $9.99 (UK price TBA) for iPod Touch users. the upgrade will be available for all iPhones, but with a slightly limited functionality for 1st gen iPhone users.
All in all it looks pretty impressive, as usual, or am I biased?
---
March 17, 2009 4:20 PM
poken
,
Social networking
Ever thought 'there must be a better way of exchanging contact information than business cards'? Well now there is! It's called Poken and it might be the next big thing amongst kids but I see other uses for it. Watch the video below for a demonstration and explanation.
---
March 17, 2009 2:28 PM
G1
,
G2
,
Google
,
HTC
,
Magic
HTC's CEO has announced that they will release at least three smartphones using Google Android this year.
The announcement came at the Merrill Lynch technology conference in Taipei. HTC CEO Peter Chou was asked whether or not a report saying HTC will market five Android-based handsets this year was true to which he replied that there would be "at least' three.
HTC last month announced a second Google phone (the HTC Magic, I'm gonna call it G2) that will be sold by Vodafone in Europe.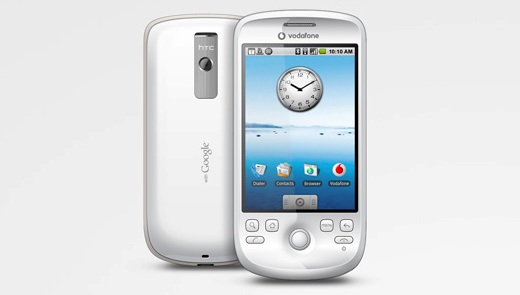 So, what do we think these HTC phones will include? Well let's think about it for a second.
They have to release THREE in nine months (yes they're giving birth to triplets). I'm guessing they will have one flagship phone to directly rival the iPhone with a touchscreen qwerty keyboard (the Magic? I guess), an improvement on the G1 with slider and my guess is they will have a cameraphone to rival the Sony Ericsson Idou (do you? I don't).
The first will be called Magic (above), the second will be called the HTC Jordan and finally the HTC Shaq Attack to honour the NBAs basketball stars. Ok, that's not true but would be very cool if it happened.
We expect more announcements very soon. Maybe one of those baby scans where all you're trying to see is if it's a boy or a girl. It's about time they made those in colour, I mean welcome to the 21st century!
Source: PC World
---
March 17, 2009 2:12 PM
cupcake
,
google android
,
Update
A Google Android develper has put the latest build of the Cupcake update on his phone and is posting a weekly run-through every Sunday. Below is the first video.
From the video you can see live folders and the latest version of the software keyboard, .
See also: Google Android screencast.
Source: [Phandroid].
---
March 13, 2009 9:34 AM
birthday
,
Linux
Everyone at computerweekly.com/Inspect-A-Gadget would like to wish Linux a Happy 15th Birthday!
This year you can look forward to acne and tackling your GCSEs.
We did a whip round and got you a virtual cake. Virtual cakes are not tasty but not fattening either.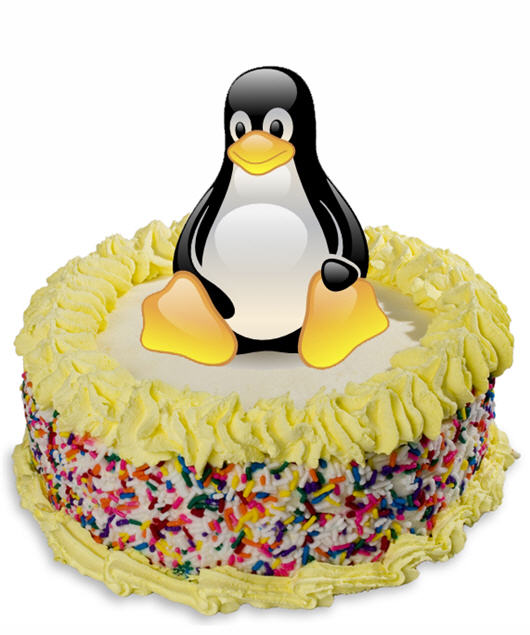 ---
March 12, 2009 5:02 PM
Just a quick note to say that Apple have sent invites out to preview the new iPhone OS 3.0 at Apple HQ on March 17 at 10:00 a.m (5.00pm GMT).
We're not sure what new features this will include but that's the point of having a preview!
Check back with IAG (this blog duh) for more info.
---
March 12, 2009 2:32 PM
So Apple have announced a new Shuffle that will has a VoiceOver function says the names of songs, artists and playlists. It's fluent in 14 languages.
The new Shuffle will hold up to 1,000 songs on a 4gb flash drive and is around the size of a battery. Apple says the battery will last up to 10 hours.

It will go on sale some time this week and will be priced at $79.
I'm quite interested to find out how it'll work. I can't help but think it's gonna be really annoying. You're usually trying to drown out voices (inside and outside your head) not add to them.
I still think they could've just added a small screen and this is Apple trying to be too clever. Then again other micro mp3 players do not have a screen or this function (but they're probably a lot cheaper).
Still, let's give Apple some credit for trying something different.
Image: Apple
---
March 11, 2009 10:58 AM
There has been a lot of speculation lately that Apple is set to an announce development of an Apple Mac Netbook or an Apple e-reader.
Searches for the terms 'Apple netbook' and 'Mac netbook' have gone through the roof lately and following some investigation of my own, I can confirm that the speculation is at the moment just speculation. Having said that, Apple's silence continues to fuel rumour mill.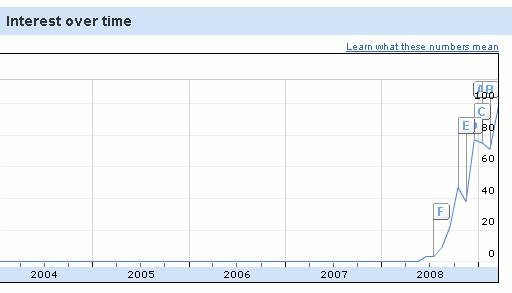 Speculation with foundation?
A source close to Wintek, a Taiwanese company that already makes small screens for Apple iPhones, says Apple have placed an order for 10-inch touchscreens, according to Reuters.
It looks certain now that Apple will follow the iPhone and iPod touch with an Apple Mac netbook / e-reader to rival the Kindle). It's also possible that they will first release an e-reader and follow it up with a touchscreen 10-inch Mac.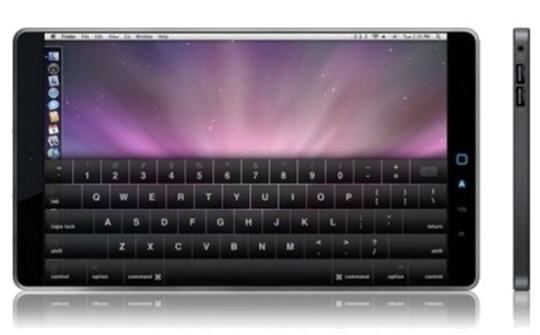 Image Source: Freescale
The source, that works close to Wintek asked not to be identified because he was not authorised to talk to the media and added that he did not know what the final product would be, or who would make it.
The rumour mill has been going into overdrive lately with The H reporting that Freescale were to produce the Mac netbook.
If Apple produce an e-reader, I will be severely disppointed because I can read books on my iPhone. But if they produce a netbook at an affordable price, which is more likely, then I think they will throw down the gauntlet (once again) to it's rivals the same way the iPhone did last year.
Watch this space.
See also: Apple netbook: larger than an iPhone smaller than a Macbook
---
March 10, 2009 2:46 PM
The Microsoft Arc Mouse will be available for $50 this month while the Notebook Cooling Base will be available in July for $30.
When I first heard about these products I thought 'So what' and for the Notebook Cooling Base, it's now 'Oh that's cool, but still not a big deal' but having seen the Arc Mouse I'm like 'I want one'.
Maybe it's because it looks cool and reminds me of Star Trek Communicator (and for those non Trekkies the rolling battle droids in Star Wars).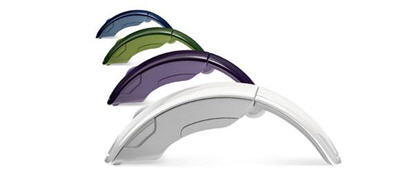 For the Arc Mouse, Microsoft says:
Sleek, collapsible design folds to reduce the mouse's size by almost half, giving consumers the comfort of a full-size mouse with the portability of a notebook mouse. Flipping the mouse shut automatically turns the power off to save battery life.
I work a lot on the move and yeah, a small mouse is annoying so I give this four out of five.
Snap-in magnetic micro-transceiver is smaller than a dime and uses a magnet to effortlessly snap into the bottom of the mouse, making packing up easier than ever.
Ermmm… So it has magnets? One out of five.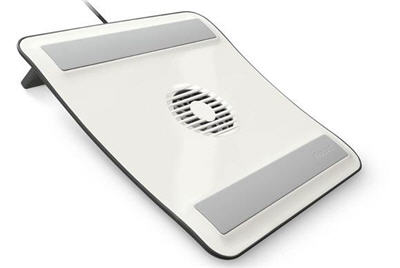 For the Notebook Cooler, Microsoft says:
The stylish Notebook Cooling Base provides reliable cooling with a built-in fan and efficient cooling channel to prevent overheating.
Hold on, stylish? really? I know there isn't much you could do with it but to call it stylish is like calling a donkey a horse. Two out of five.
The base is easy to use with any notebook and is contoured to rest on both desks and users' laps, providing a comfortable typing angle.
So does my cushion. One out of five.
The Notebook Cooling Base has a slim, portable design at only 1.16 inches thick, a cable management clip to allow the cable to be neatly stored when not in use, and is USB-powered so no batteries are needed.
Fair point. No batteries and slim makes this more appealing. I like, four out of five.
Overall, I like the mouse a lot and the notebook cooler is nice. Look out for these in the coming months and some copycat versions soon after.
Source: Microsoft
---