Oct 17 2014 2:59PM GMT
Tags:
Apple has announced the new iPad Air 2. We won't lie, we were expecting a more innovative name…
Somehow as soon as an Apple event rolls around, everyone already knows what's going to happen. As predicted, just a month after the release of
the new iPhone 6
and iOS 8 operating system, Apple has announced its new iPad, the Air 2.
Apple skeptics will be mockingly asking "but what's new about it?" and loosely quoting Daft Punk I'll reply: "it's smarter, better, faster and smaller."
That's right, although the iPad Air 2 supports the same screen size as the iPad Air, it's thinner than it's ever been at just 6.1mm thick, and weighs less than a pound. Apple claims this is currently the thinnest tablet on the market.

Both the Air 2 and new iPad mini 3 have new retina display screens, making images look more crisp and real than real life, excellent for fuelling your Netflix addiction. Or, of course, viewing and writing documents and presentations when working on the move.
The device still offers 10 hours of battery life, and it's internals support an Apple A8X chip to boost CPU.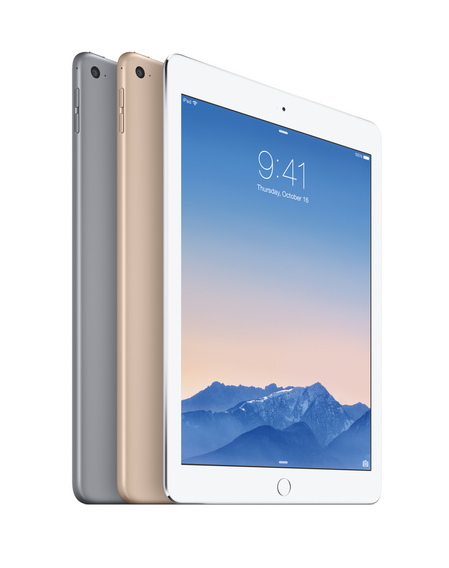 Can devices only continue to get thinner and faster, or is there something more to look forward to? We'll have to wait to find out.
In the meantime, the Apple iPad Air 2 is available to order online from a starting price of around $499 (approx. £309)
Specs at a glance:
Processor:

A8x 64 bit processor and M8 coprocessor

Dimensions:

240mm x 169.5mm x 6.1mm

Capacity:

16GB, 64GB, 128 GB

Display:

9.7 inch Retina display

Camera:

8mpx back mounted camera, 1.2 mpg front facing camera

Battery:

10 hours heavy usage