Nov 9 2012 12:16PM GMT
Tags:
While phones are getting smarter and smarter, our elderly are quite rightly getting more and more confused.
Age UK
has launched a simple to use mobile phone service aimed at our older generation which I think is a great idea.
Now, before some of you out there get all angry at me for being ageist, I can think of a several of older relatives who would find this gadget very useful.
The Age UK My Phone is a lightweight, credit-card sized mobile phone weighing a mere 40g. It comes with a maximum of eight pre-customised buttons in order to quickly contact family, friends or emergency services.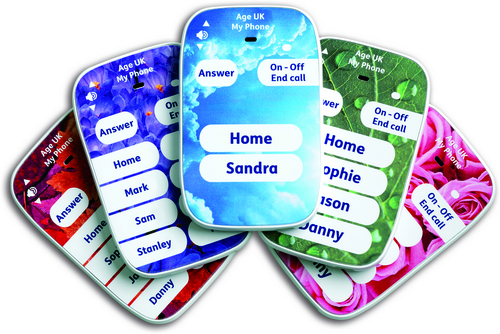 All the user has to do is push the button of the person they want to call to be connected to them, and to receive a call there is a single answer button.
No it's not glamorous, but for an elderly relative, perhaps living on their own, this could be a very good investment. It can be used at home or easily popped into a coat pocket when out and about.
The Age UK My Phone is launching in 200 Age UK shops across England. The service is powered by Cognatel a mobile services provider that is integrated with the Vodafone network.
"According to recent research, over two-thirds (68%) of those aged 65 plus use a mobile phone and this drops to just over half (52%) amongst those aged 75 plus, so it's not surprising that many older people can often feel excluded from the benefits this technology has to offer. Our aim is to drive real change in the delivery of products and services for the ageing population. With the over 65s being the country's fastest growing demographic," said Helena King, head of affinity at Age UK.
The handsets are priced at £55, with 30 day rolling price plans which can be cancelled with 30 days' notice. The battery lasts for up to 120 hours.
The manufacturer, Cycell, also produce the same device without the Age UK branding, called
OwnFone
. This device would be ideal for children to have quick contact with a parent without running up a huge bill chatting to friends.