---
January 24, 2018 7:49 AM
ai
,
Amazon
,
Apple
,
Artificial intelligence
,
Cisco
,
HP
Amazon, originator of the smart speaker category in the home, is taking Alexa into the office too. However, as David McClelland explores in the first of a two-part feature, Amazon isn't the only outfit attempting to add some AI smarts to our workplaces.


RSS Feed

Email a friend
January 18, 2018 8:15 AM
Banking
,
Technology
Is the future of secure cryptocurrency storage and payment simply "cash in hand"? Inspect a Gadget looks at how one firm's human microchip implant could help. We've all looked on with interest as the Bitcoin rollercoaster has soared, dived and soared again over recent weeks....
---
January 12, 2018 11:54 AM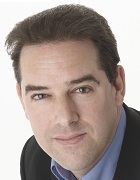 Profile: Bryan Glick
This is a guest blogpost by Gamil Jassin, a journalism Masters degree student at City, University of London. We all moan and groan about how bad the battery life on our phones is. Then, we keep moaning when
---
January 12, 2018 8:16 AM
Artificial intelligence
,
Gadget
As sociable as Amazon's smart assistant may at first appear, Alexa has never mixed well with Windows. Until now. Historically, Alexa has played nicely with smart speakers, TV sticks, robots, refrigerators and even shower-heads. Yet, despite a recently announced partnership...
---