---
October 31, 2011 9:29 AM
nokia
,
samsung
Soooooooooooo, this is awkward.
I know in the
last post
I said that, despite a lot of work and research, neither Samsung nor Nokia looked like it...
October 28, 2011 10:00 AM
nokia
The new Nokia Lumia 800 and 710 are getting all the limelight following their official unveiling at Nokia World, but there were also a few other noteworthy inclusions.
For instance, here we have an extremely flexible display that Nokia had hidden away in the 'Future...
---
October 24, 2011 10:38 AM
Android
,
Google
,
HTC
,
MOTOROLA
,
samsung
This is the story of a man named Google and three women named HTC, Samsung and Motorola.

Originally, Google and HTC were just good friends as HTC moved into a big new city and wanted someone to show her around. Things were going well as she was finding her feet in the world of...
---
October 23, 2011 9:32 PM
Apple
,
iPad 2
,
iPhone 4
,
iPhone 4S
,
iPhone 5
---
October 21, 2011 11:04 AM
Android
,
smartphone
Got a box of Lego and a spare smartphone laying around? David Gilday and Mike Dobson did so they built the CubeStormer II.
The robot knocked 0.308 off the previous Guinness World Record for solving the Rubik's Cube, which was held by Australian Feliks...
---
October 20, 2011 10:30 AM
Kodak
,
playsport
,
Video
Kodak describe the Playsport as, 'the perfect pocked-sized digital video camera to take to the slopes. It's rugged, waterproof, shock-absorbent casing lets you record all the tricks and sick runs you dare to try!"
I can tell you now I didn't take the Playsport...
---
October 19, 2011 1:12 PM
Apple
,
iPhone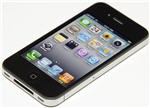 The iPhone 4S was launched last week and while there are many deals around it's hard to tell...
---
October 17, 2011 1:26 PM
Android
,
lg
The LG DoublePlay isn't just trying to bring any old keyboard back, it's rocking a split-keyboard!
If you look back through the archives at some of my other entries, I think you'll struggle to find more than one other exclamation mark. Basically what I'm saying is, I...
---
October 6, 2011 2:21 PM
HP
,
Probook
Kicking this off with an analogy, the HP Probook range is the step-brother of the more consumer focused Pavillion line but the full-brother of the Elitebook series. Leaning more toward the business sector, the Probook range looks and performs more like an Elitebook but you can see that...
---
October 3, 2011 10:32 AM
Android
,
Xperia
The Xperia range seems to be expanding and evolving everyday, which is by no means a bad thing. What I have here is the latest Xperia Mini Pro, not to be confused with the Xperia Mini or the older Xperia Mini Pro. See what I mean, there's hundreds of them.
---