---
January 27, 2011 12:18 PM
Sony
Following on from the leaked Sony Xperia Play and the announcement of the


RSS Feed

Email a friend
January 27, 2011 11:48 AM
Sony
Quick post to show the Sony Ericsson Xperia Play that has been leaked more times than Mario's plumbing.

We know the Android Gingerbread phone as PSPhone, Playstation Phone, Zeus and *breathe* the Z1 but it seems they've settled on the Sony Xperia Play.

Check out the...
---
January 27, 2011 9:42 AM
Sony
Sony have unveiled the PSP2 which they are calling the NGP (Next Generaton Portable).

The new...
---
January 23, 2011 3:47 PM
Sony
Sony Ericsson has added the Exmor R CMOS Sensor to their phone range, this graphic illustrates how it improves picture quality.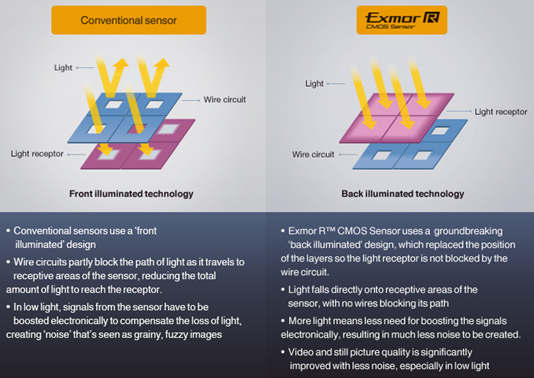 ---
January 11, 2011 9:55 AM
lg
---
January 10, 2011 2:00 PM
Video
Andre Agassi was auctioning an autographed dish when in a flash of sportsman-like genius, he decided to add a 'personal touch' to the auction by offering the winner the chance to see a picture of his wife, Steffi Graf, naked on his phone.

This is the guy's face having seen the...
---
January 10, 2011 1:52 PM
samsung
Samsung has unveiled the Sliding PC 7...
---
January 6, 2011 3:18 PM
Google
,
MOTOROLA
---
January 6, 2011 2:34 PM
Android
,
Google
,
google android
One of the stars of CES 2011 was, surprisingly, not any of the tablets or mobile phones on show but Google's Android 3.0 Honeycomb OS, which debuted on the Motorola Xoom.

Honeycomb is the latest version of Android, designed for...
---
January 6, 2011 1:48 PM
Apple
,
MacBook
,
samsung
Samsung has unveiled a new 13.3-inch 9 Series laptop at CES 2011 that will rival the Macbook Air as it is the "thinnest and lightest 13-inch notebook available"...
---