---
July 30, 2010 9:39 AM
Apple
,
ipad
,
Microsft
They say an Apple a day keeps the doctor away but there's one person that needs tablets to keep him going. Poor Steve Ballmer.

The trouble is Steve has admitted that Apple "have sold certainly more than I'd like them to have sold."

So, Steve is having real trouble swallowing...
July 26, 2010 12:10 PM
Video
This video is something truly incredible. It's a video of lightning slowed down by 300 times and shows the birth and death of a lightning bolt.

I don't need to say much else, just watch the vid below:



---
July 20, 2010 11:32 AM
Google
,
Microsoft
,
Mobile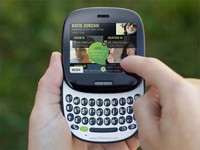 ---
July 8, 2010 2:04 PM
Apple
Did you know that there are 1.25 million searches on Google for the word 'Appel' every month?

If you've hit this page doing a search, try searching for Apple.

---
July 7, 2010 1:07 PM
ANTENNA
,
problem
,
solution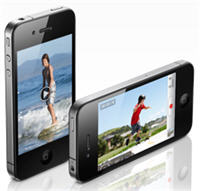 Apple has said that the
---
July 7, 2010 1:05 PM
LEGO
,
plotter
,
printer
Just had to show this plotter/printer made from Lego because, unlike printers that have gone before, it doesn't lose the whacky element of the Lego world.
Others may have made better plotters from Lego but not with palm trees, horses and a miniature workforce....
---
July 7, 2010 11:17 AM
Bluetooth
,
finalised
,
finalized
,
low-power
Bluetooth 4.0 has been given the thumbs up and compliant devices will appear around the end of the year. The new specification brings with it higher transfer speeds but at lower energy consumption than current devices.
---
July 7, 2010 8:45 AM
lg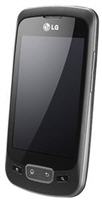 LG have been quite late to the smartphone party and have found a quiet place...
---
July 6, 2010 11:24 AM
Video
I know it's hard to ignore the terrible accent and stereotype of us brits but the video below by Qualcomm demoing proximity-based peer-to-peer gaming is pretty cool.

(If you're using the inspectagadget app then you might need to hit the web link if you...
---
July 5, 2010 11:47 AM
Sony
The other day I got a press release from Sony Ericsson informing me of their 'Battle fingers' competition where entrants do things like dance moves with their fingers.

Sounds ok, nothing amazing but this video tickled me enough to post it. If you're viewing this on the app then you need...
---