---
June 30, 2010 2:06 PM
Encryption
,
portable
,
SECURE
,
Storage
Sometimes I love my job. Give me a new gadget that works to its specifications and it keeps me happy for hours. The iStorage diskGenie is one such product. I've been playing with it for weeks and it's travelled with me in the US and Europe. At no point has it let me down and,...
June 27, 2010 12:12 AM
iPhone
,
steve jobs
The late, great Tommy Cooper once joked: "I went to the doctor the other day. I said 'Doctor, it hurts when I do this'. 'Well don't do it, then'."
---
June 25, 2010 9:33 AM
iPhone
Courtesy of the ever brilliant Cyanide & Happiness: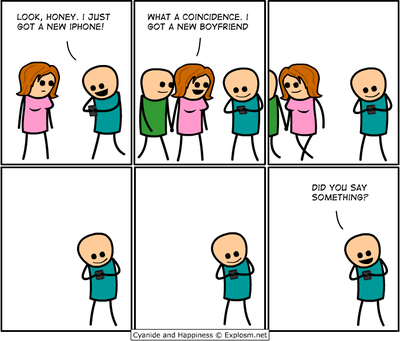 0 Comments

RSS Feed

Email a friend
---
June 25, 2010 9:12 AM
iPhone
So the iPhone 4 was released yesterday and while all right-handed people gushed over how great it is, those lefties were left (excuse the pun) without a signal!


---
June 22, 2010 10:31 AM
Microsft
Do you dance around the room looking stupid for no reason? Well, for just £100 Microsoft will let you do it in front of a TV!

Yes, that's right Microsoft Kinect (aka Project natal) has appeared on the
---
June 15, 2010 6:56 PM
TNMOC volunteer Peter Onion reports on the success of one of Britain's iconic machines, both in industry and as one of the larger, working exhibits at the National Museum of Computing.


This coming weekend at the Vintage Computer...
---
June 15, 2010 10:35 AM
Apple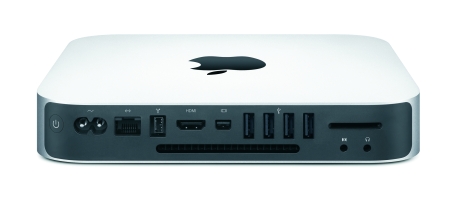 ---
June 8, 2010 9:07 AM
Apple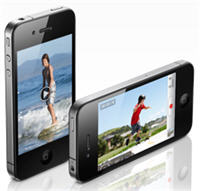 Last night Apple unveiled it's newest version of the iPhone, the iPhone 4, with a faster processor,...
---
June 6, 2010 8:55 AM
With Britain's first-ever Vintage Computer Festival at TNMOC, Bletchley Park on 19-20 June, TNMOC volunteer Delwyn Holroyd speculates that over the next 30 years a computing museum may be forced to become...
---
June 1, 2010 3:38 PM
app
,
Apple
,
ipad
Here is a video of a man that met his gadget through the Computer Weekly Dating service (note this service doesn't actually exist... yet).

Here he describes how and why he was taken by the 'one button wonder' and what they get up to in their spare time.




---