---
April 20, 2010 12:22 PM
Music
Well, wowsers, ladies and jellyspoons. This item combines my two favourite things: computery electronics and improbably loud guitar amplification.
April 19, 2010 10:29 AM
Last weekend, I attended the DEC Legacy event in Windermere with Peter and Ben, two volunteers from TNMOC. It was a chance for enthusiasts to show off the fantastic range of equipment from one of the great computing companies.
There was something very special about Ken Olson's Digital...
---
April 15, 2010 12:45 PM
Flip
,
HD
,
Video
I was at the gadget show last week and managed to have a look at the new Flip Mino HD second generation.

It's a nice improvement on the first generation version (which ironically is what I recorded the video on) but it looks a lot nicer and has HD.

I still prefer the Kodak...
---
April 14, 2010 4:36 PM
samsung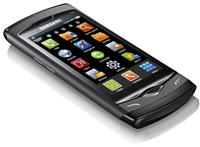 I have finally got to have a play around with the
---
April 14, 2010 2:23 PM
Apple
Apple just sent us a note about the iPad. We'll summarise:
The iPad is great, lots of Americans want it. You have bad teeth and we don't care about your money as much, so you'll have to wait a bit longer. kthxbai.
At least, that's kinda...
---
April 13, 2010 9:40 AM
Apple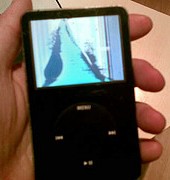 I've had a creative mp3 player for five years now. It's a bit of a brick...
---
April 6, 2010 2:01 PM
Apple
Back off my break. Which, if truth be told, was more like a busman's holiday - writing, writing, writing - just not about gadgets... Enough about me though. Back to the matter at hand. Expensive electronic devices.
---
April 1, 2010 10:52 AM
Apple
,
ipad
So you want to know if all the hype around the iPad is justified? Should you buy one?

Well, I think I might have some answers for you and I think you'll be pleasantly surprised. Posibly with more questions than answers actually.


Watch the video now for a glimpse...
---
April 1, 2010 12:00 AM
app
,
iPhone
,
nude
,
X-ray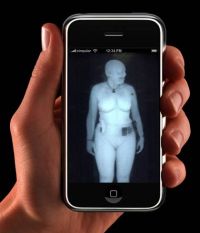 A shocking new app which lays bare your friends' most personal secrets is openly available on the Internet.
---