---
March 31, 2010 2:05 PM
low-cost
,
satnav
,
start
,
TomTom
TomTom is adding advanced features to its entry-level satnav models. Users of the TomTom Start2 (£119) will now be told which lanes to be in at complex junctions. Additionally, street names will be...
March 30, 2010 2:52 PM
One of the joys of researching the history of computing is tracking down people who worked in the industry in the early days that are happy to share their memories. This week I was lucky to talk to such a gentleman who led a team of "human-computers" in 1952 in the run-up to the development of...
---
March 24, 2010 3:13 PM
Nintendo
I'm looking quite smug at the moment. I told everyone to
---
March 16, 2010 11:40 AM
Microsft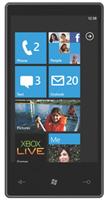 Microsoft have unveiled three handsets that will work on the new...
---
---
March 15, 2010 10:31 AM
Nintendo
Nintendo are well known for being innovative and reinventing themselves but to reinvent the Nintendo DS for the four times is going way too far... So thankfully we'll see a new handheld console before the year is out.

I bought the original DS on the day it came out. The Gameboy, Gameboy...
---
March 12, 2010 11:03 AM
Playstation
,
Sony
Sony have finally given some real strength to their motion controller and called it PlayStation Move.

This move will spark a mad fight for your attention as Sony, Microsoft and Nintendo will go head-to-head-to-head trying to get you to stay in-doors and look like a fool in front of your...
---
March 10, 2010 12:03 PM
Video
I'm every bit a psyched about Iron Man 2 as Faisal is. The first movie was one of the best superhero adaptations of the century. And there are quite a few.
But that shaky footage has nothing on this: the first official full-length trailer...
---
---
March 10, 2010 7:07 AM
1960s
,
COBOL
,
FORTRAN
,
TNMOC
I was recently asked to consider what might have been the Golden Age of Computing, and I think I have two answers.

With my serious computer history hat on, I opted for the 1960s.
We started the decade with a chaotic scene of computer manufacturers offering multiple and...
---