---
February 18, 2010 10:15 AM
HTC
,
Video
While T-Mobile gets the very wantable HTC Desire, O2 have their own HTC exclusive; the HTC Smart. Curiously though, the Smart's not an Android or even WinMo phone. Instead, HTC have gone for chip maker Qualcomm's own Brew Mobile Platform, an operating system that HTC says provides "a powerful and...
February 16, 2010 2:40 PM
HTC
,
Video
Exciting! HTC's new phone, the HTC Desire, is due to hit UK carrier T-Mobile in March. The word "stoked" comes to mind... Though I'd rather it was on my current service provider, natch.
HTC are the kind of dark horse company that...
---
February 12, 2010 3:32 PM
Uncategorized
Computer Weekly is very pleased to be working with The National Museum of Computing.
The new blog will be launching soon.
---
February 10, 2010 11:18 AM
Uncategorized
Personally, I'm a sucker for anything that does stuff for free. Free lunches, nom. Free love - yay, take me back to the 60s man! Free power? Darling, you had me at "free".
---
February 5, 2010 4:16 PM
ipad
iPad available at an Apple Store near you
---
February 5, 2010 9:33 AM
Google
,
Nexus
Google have decided that we're so excited about the Nexus One that we want to know more about it.

So, oh kind wonderful Google, have decided to release a series of videos detailing how this device fell from heaven and what makes it so God damn amazing!


---
February 5, 2010 1:42 AM
BitTorrent
,
Charity
,
Quadrophenia
BitTorrent pirates will be scouring the Web for copies of a limited edition retrospective Who album over the next few weeks. Pete Townshend and Roger Daltry, the surviving members of The Who, are getting together for a charity performance on March 30 at the Albert Hall. According to...
---
February 3, 2010 1:09 PM
Apple
,
Netbook
,
Opinion
,
toshiba
Everyone's been so iPad mad lately that we've started forgetting that there are other gadgets available (as BBC presenters are so fond of saying).  There have been a flurry of product launches in the last few weeks though - time to blog one we liked the look of. The Mini NB300 is Toshiba's...
---
February 2, 2010 11:19 AM
Laptops
,
Sony
,
x-series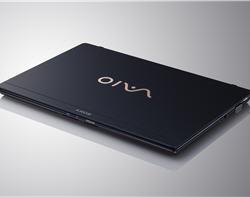 The Sony X series has a love it / hate it tag.It's jaw dropping beauty is enough for some...
---