---
January 30, 2010 12:46 PM
add-ons
,
Camera
,
CASE
,
ipad
,
keyboard
,
MONITOR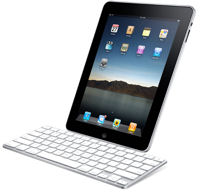 Prices for Apple's add-ons for the iPad are starting to appear. These will be supplemented with other third-party products...
January 29, 2010 8:11 AM
e-reader
,
Entertainment
,
ipad
Sometimes old people get an idea fixed in their heads. I'm an old person and guilty of being swayed by pundits who were expecting Apple to produce a slate version of an iMac. Wrong, wrong, wrong.
People like myself have been missing the point about Apple's iPad. It is vot...
---
January 28, 2010 3:55 PM
Apple
,
ipad
The iPad has taken some time to come to fruition but MadTV predicted Apple's tablet release a few years ago!

Watch the video below, hilarious!




Thanks to @LeilaMakki

---
January 28, 2010 11:05 AM
Apple
I woke up this morning to an inbox full of iPad this and iPad that, an RSS Reader with ten squillion new iPad entries and Twitter all a tweet about the new and neat little tablet.
Of course, I watched the announcement live. That's my job. First impressions?...
---
January 28, 2010 1:59 AM
Apple
,
ipad
,
iPhone
My first take on the Apple's iPad is that it is an iPhone gone large (without the phone - oh yes, that's an iPod Touch then) which is a disappointment. If only it had gone the extra few steps to include digital ink and allow handwriting on the screen, it would have been...
---
January 27, 2010 7:12 PM
Apple
,
ipad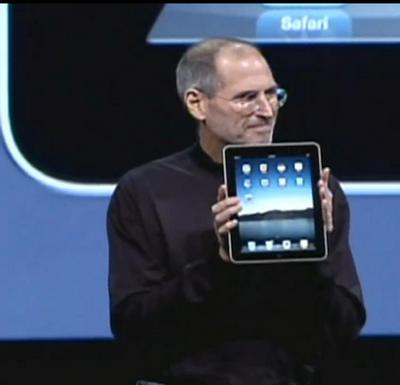 Apple have finally unveiled the iPad. It has a 9.7 inch capacitive touchscreen, runs a 1GHz chip, has a 10...
---
January 27, 2010 10:51 AM
Apple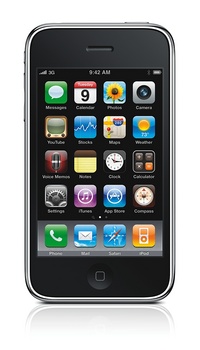 ---
January 26, 2010 2:05 PM
Apple
,
Video
The
Financial Times
has reported that Apple are pushing American TV execs to cut the cost of TV show downloads. We say, it's about bloomin' time.
Whether this is tied to the impending,...
---
January 25, 2010 8:42 AM
Android
,
AR
,
augmented
,
Galaxy
,
Layar
,
Portal
,
reality
,
samsung
Samsung's latest Android phone comes fitted with an augmented reality (AR) browser for which different overlays will be made available depending on the user's location or interests.
---
January 24, 2010 1:10 AM
Android
,
Domino
,
Lotus
,
Lotusphere
,
Nexus
,
Notes
IBM Lotus is supporting Android phones with its email and collaboration software Notes. The company announced at the Lotusphere 2010 conference in Orlando, Florida, that it would initially support the Nexus One phone from Google.
---