---
December 21, 2009 12:14 PM
Uncategorized
In the coming week, most other gadget blogs will be going on about the tech they loved of the last year - or even the last decade. Let's save you the trouble of reading them: Nintendo Wii blah blah, iPod blah, iPhone blah de blah, Nintendo DS.
December 20, 2009 6:00 PM
Video
I just got back from watching Avatar and I have to say, visually I found it stunning! The colours and 3D were amazing. Pandora, the alien world, had colours literally jumping off the screen and the floating mountains were jaw droppingly gorgeous.

So, as you'd imagine, the special...
---
December 9, 2009 8:11 AM
BlackBerry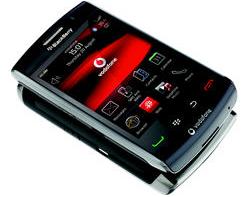 This is not the first Storm that I've got to know intimately, I had something of a hate/hate...
---
December 8, 2009 12:30 PM
HTC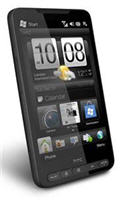 Davey Winder writes for Inspect-a-Gadget.

Ever since I spent a fortune on a...
---
December 8, 2009 11:14 AM
I finally got my hands on a Palm Pre (officially released on 16 October) to play with and, on the whole, I was quite impressed. I know it's been out for a while now but I had to perfect my video!!


---
December 7, 2009 1:31 PM
Mobile
,
MOTOROLA
,
Video
These are the Droids you're looking for. T-Mobile and Expansys have started shipping Motorola's second Android handset, the Motorola Droid to excitable users today. Except, confusingly, it's not called the Droid in the UK, it's called the Motorola...
---
December 7, 2009 11:08 AM
Apple
,
Music
,
Video
Fans of both Spotify and the Mac were quick to put two and two together, and come up with six billion four hundred and three when Apple announced they'd acquired music...
---
December 5, 2009 11:24 AM
Google
,
Video
Like all good Google drones, I switched to Gmail a zillion years ago. Before it was even invented. Casual users may not realise that the online mail service is much easier to use when you know the built in keyboard shortcuts.
---
December 4, 2009 10:47 AM
HTC
I don't need another Hero, because, I already have one, and carrying around more than one phone is a bit silly, isn't it? Unless you're a crack dealer, of course, in which case - you should really choose a bog standard Pay As You Go - not the universally lauded HTC Hero.
...
---
December 3, 2009 4:26 PM
HTC
,
Video
Quick a post to try and nab some traffic. Below's a video of the HTC Touch.B which is a touch featurephone and not a smartphone which is a disppointment but if it's cheap I'll let it slide.

It runs on Qualcomm's BrewMP OS and not Android which is a big fail. The name is annoying and...
---