---
December 31, 2009 10:27 PM
bebo
,
Facebook
,
MySpace
,
Social networks
,
twitter
,
YouTube
The phenomenon of social networking has grown alongside the proliferation of gadgets. It started to become popular as a desktop craze with the launch of MySpace in 2003. When Facebook joined battle with MySpace a year later, and to a lesser degree Bebo, social networking attracted a lot of...
December 31, 2009 6:42 PM
BlackBerry
,
decade
,
iPhone
,
noughties
,
Razr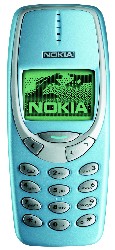 Ten years ago mobile phones were used for phone calls and texting....
---
December 29, 2009 10:08 AM
Microsoft
,
Nintendo
,
Playstation
,
Sony
,
wii
,
XBOX
The end of the last decade saw the arrival of handheld consoles in glorious colour with the arrival of the Nintendo Gameboy Color. It also marked the death of Sega's ambitions to own the games console market following the release of the Dreamcast console which allowed the company to survive...
---
December 28, 2009 1:12 PM
lcd
,
MONITOR
,
plasma
,
television
Ten years ago an LCD monitor was an expensive luxury. Having an LCD or plasma television was the preserve of the sickeningly rich. From the turn of the century prices began to fall rapidly and screen sizes increased. By 2003, people were seriously considering 42in screens for their living rooms...
---
December 27, 2009 11:52 AM
2001
,
iPod
,
iTunes
,
Mp3 player
At the beginning of the decade, music players were rare and portable CD players or cassette players were still the big sellers. It was the appearance of the Apple iPod that changed this and now MP3 players have wiped out tape cassettes and mobile CD players.
The personal music...
---
December 25, 2009 3:15 AM
Google
,
NORAD
,
Santa
,
Tracker
Once again the North American Aerospace Defense Command (NORAD) successfully tracked Santa Claus as he busied himself with his annual worldwide delivery service. Happy Christmas from all at Inspect-a-Gadget.
---
December 23, 2009 8:38 PM
delay
,
X2
,
Xperia
Dateline November 9, 2009. I get a call to attend the launch of Sony Ericsson's Xperia X2, with the promise of getting one to take away and review. It's the new Windows Mobile 6.5 phone with a slide-out keyboard, touch screen and 8Mpixel camera so I'm curious. I was no great fan of...
---
December 23, 2009 11:21 AM
Apple
,
Clip
,
iPod
,
Mp3
,
SanDisk
,
Sansa
,
Shuffle
SanDisk's Sansa Clip+ competes with Apple's iPod Shuffle in the miniature MP3 player arena. It's an unfair battle because the Shuffle has the magical iPod tag even though the Clip+ is the most impressive of all SanDisk's personal entertainment range. In this review we'll...
---
December 22, 2009 10:25 AM
chair
,
console
,
inflatable
,
Mp3
Christmas is just a couple of days away and, weather permitting, my nephew will be well on his way to DisneyWorld to play on his Nintendo DSi in sunnier climes. So now I can reveal my masterplan behind his Christmas present.
---
December 22, 2009 8:50 AM
Video
Usually around Xmas time most people resign themselves to the fact that the X Factor winner will get the coveted title of 'Xmas number one' and have it rammed down our throats everywhere we go. But not this year, this year the majority had the chance to make a difference, and change history!
---