---
November 27, 2009 9:24 AM
Apple
O2's iPhone exclusivity ended with the announcement that Orange and then Vodafone would be supplying the Apple gadgets to punters. Orange have already launched, while Vodafone are set to begin distributing the popular handset in 2010. Now there's a fourth...
November 26, 2009 4:21 PM
Andriod
,
Android
,
creative
,
Mp3 player
I keep hearing that iPods etc. are 'multimedia devices'. This might be true but they're really mp3 players that have been turned into a multimedia player. But with the much fabled Apple iTablet on the horizon Creative have put together their Zii EGG Android device to be released within the next...
---
November 26, 2009 3:06 PM
Dell
,
Mobile
So, I'm sure you've heard that Dell will release a mobile phone. I was surprised at Palm entering so I guess anything's possible.

It runs on the Ophone OS which was created by China Mobile. Here's a video...
---
November 26, 2009 9:05 AM
health
It's 8.30 on a bright November morning and I'm guessing that I'm the only blogger on the Computer Weekly site up and without a hangover. Last night was the blog awards... but while my colleagues were pouring champagne down each other's pants, I was tucked up early in...
---
November 23, 2009 3:44 PM
Video
We saw a niche in the market. We thought long and hard. The demand grew. The ideas overflowed. And now it's finally here, the Computer Geekly video.

So what is it? Information and entertainment

Every week, Hermione Way of TechFluff...
---
November 23, 2009 1:05 PM
Mac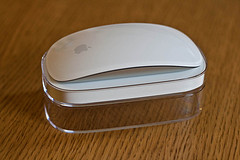 Apple's Magic Mouse is a joy to behold and shouldn't be restricted to...
---
November 20, 2009 10:02 AM
Google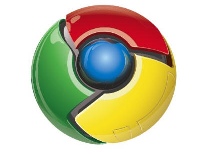 ---
November 20, 2009 8:14 AM
Audio
,
Music
I am that ubiquitous thing: a tech journalist with a secret past as a part-time musician. I know it doesn't sound like a natural match but - believe me - we are legion. It's always nice...
---
---
November 17, 2009 10:15 AM
Mobile
,
twitter
Orange are the latest UK mobile operator to strike a deal with
Twitter
, following the lead of Vodafone and O2. You can now receive updates from the service by SMS - and send Tweets by text message too - if you use the provider. Not only that but...
---