---
February 18, 2009 11:16 AM
WinMo
Microsoft is keen to show off its new version of Windows Mobile. So keen, that it even hauled CEO Steve Ballmer up on stage to give the phone OS a big push at MWC in Barcelona. The new release will version-jump from 6.1 to 6.5 and it shows that the company is listening to its critics - sorry,...
February 18, 2009 6:43 AM
charger
,
GSMA
,
mini-USB
,
Mobile
,
MWC
,
phone
,
standards
,
USB
At last, a bit of sanity in the power charger world. At Mobile World Congress in Barcelona, the GSM Association announced that 17 mobile phone makers will follow RIM's Blackberry Storm by adopting mini-USB as a standard charger for their devices.
Hooray! I can bin all of those...
---
February 16, 2009 1:53 PM
eco-friendly
,
samsung
,
smartphone
Samsung is greening up its act with a new phone made from recycled plastic bottles and powered by the sun. Almost all of the back of the The Blue Earth smartphone is used as a solar cell to charge the batteries. The phone is...
---
---
February 13, 2009 1:28 PM
e-rewards
,
m-spam
,
MyScreen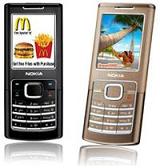 Is it just me or are most people...
---
February 3, 2009 1:29 PM
bill
,
cameras
,
cell
,
click
,
Congress
,
Mobile
,
paedophile
,
pedophile
,
phone
A panic button for the public is a doorbell for opportunistic legislators. The Camera Phone Predator Alert Act is one such issue being considered by the US Congress. The idea is that digital cameras in phones will make an audible click when they are used, like traditional film cameras, making...
---