---
December 14, 2019 11:26 AM
It's winter in Northern Europe, so we're cold.
But, despite the cold, the Inspect-a-Gadget team still needs to keep connected and stay online on the move.
So then… coats, hats, scarves and gloves are on.
But there's a problem, as soon as we get our gloves on, we're unable to use our smartphones or tablets. That's okay because we've got some touchscreen gloves.
But there's still a problem, touchscreen gloves are generally really thin because they need to have some kind of user flexibility in the fingers, so you get to use your device, but your fingers stay pretty cold.
Because of this reality, we tried out the latest line of touchscreen gloves from Mujjo.
These gloves are different because they are truly touchscreen – all over – just like your fingers (remember them?) as if you had no gloves on at all. But, crucially, they are double insulated with 3M technology.
The company says it has lined the inside of the entire gloves with an extra layer of wind-resistant double-bonded Micro Fleece. The extra layer of insulation greatly improves wind resistance and doubles up as a soft and comfortable lining against the hand.
Insulate with 3M Thinsulate
In between, the lining is entirely laminated with an extra layer of 3M Thinsulate™ creating an enhanced double-insulated triple-layer 'sandwich' construction that makes the gloves soft, comfortable to wear and even warmer in cold climates.
The Mujjo size guide is linked here, but a word of caution in terms of how to use it.
When you put your hand up to the screen to size yourself using your fingers, go for a pair one size bigger than the hand that matches your hand. The double insulation inside is thick, so you need to accommodate for that in your hand sizing.
The company did tell us that it takes user feedback really seriously and goes back to the drawing board every year to tweak designs both of its products and of its the way it presents itself on the web.
The gloves themselves are clearly a work of engineering prowess. If there is a criticism to be made, they could be more supple… there is a little stiffness here, but then they are exceptionally warm, so we (for now at least) do perhaps have to shoulder some kind of trade-off.
Also, while the touchscreen technology works really well, the ends of the fingers are a little chunkier than other cheaper versions of this product, so precision touch is rather more of a challenge – but again, that's because your fingers are warm. Playing games is tough, but answering calls and even using email apps is pretty fluid.
The gloves start at €49,90 for the Improved Insulated Touchscreen Gloves and €59,90 USD for the Double-Insulated Touchscreen Gloves (incl. VAT for European customers) and the company ships worldwide.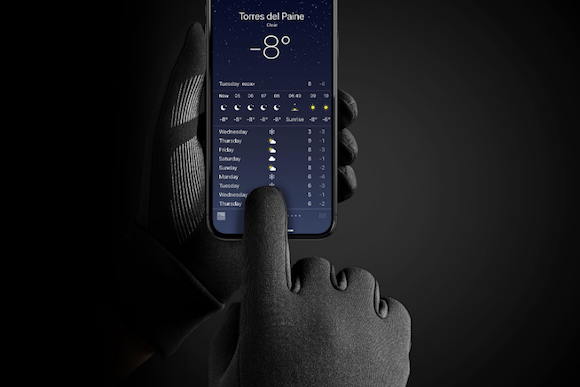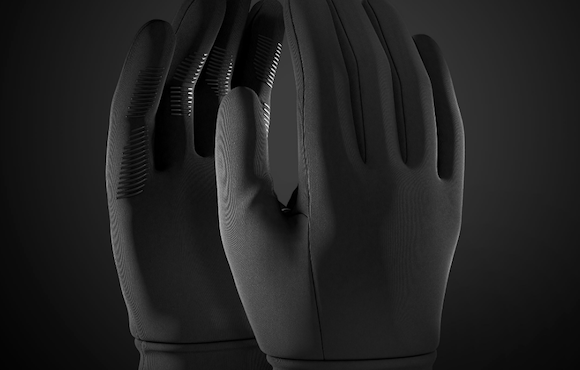 December 5, 2019 8:57 AM
Inspect-a-Gadget has been on the road — it's been a busy tech conference season and so all the normal home comforts have had to be forgone for a good part of the autumn period.
Upon getting back to base though, the go-to comforts include a portion of non-chlorine washed chicken, a cup of proper tea and a serious blast in the gaming chair (okay it's a couch, but it's a place to park).
As an additional treat this holiday season, we got to play with the HyperX Cloud Orbit S headphones.
This is a heavyweight piece of kit.
They're heavyweight not as in they weigh a lot (even if they do come it at heavier than most at 368g), but heavyweight in terms of functions and complexity.
Weird, but good
These cans are built with what 3D audio technology from sound-specialist company Waves, that creates a three-dimensional sound space.
Once you cycle through the different 3D sound options (ON, OFF, MANUAL or AUTO) using the button on the left-hand side of the unit (all controls are on the left headphone unit, so PC gamers can use their mouse more easily) then you get immersed in a very strange, but good, sound experience.
The 3D modes are detailed as follows:
Off – Off, no effects.
Manual – Set centre point manually by looking in a direction and tapping the button
Auto – Automatically resets centre point every few seconds to be where you are looking
On – The effect is on, but head tracking is not, so the sound will not rotate around you and this is the only 3D mode available on the standard Orbit.
The sound is crystal clear and lustrous (you'd expect it to be for £269.99 a pair) with finely laced treble notes, subtly intertwined middle notes and warm pillowy bass tones — but that's not the real point – the point is the 3D effect.
To explain how this plays out (literally and figuratively) allow us to give you the official explanation and then the oh my gosh this is weirdly good version.
According to HyperX, "Head tracking technology, only available on the Cloud Orbit S, tracks the tiniest head movements nearly 1000 times a second to provide total immersion as it stabilises in-game audio environments to deliver pinpoint sound localisation."
What that means in less technical language is that wearing these headphones provides a surreal experience. Plugged into an iPad to listen to music you would swear that there's music playing out loud in the room you're located in – the headphones provide a kind of 'loudspeaker effect' (as if you're sitting in front of a real speaker) so if you move your head left or right, the sound with shift left and right accordingly to mimic the effect of listening in the real world.
Here's more of the official commentary, "[Get] audio immersion with Audeze™ planar magnetic drivers and Waves Nx® 3D audio technology. Hear sounds with breathtaking clarity and incredible precision thanks to the super-fast frequency response and distortion resistance of the 100mm planar magnetic drivers. 3D audio technology creates a three-dimensional sound space."
In-game experiences
But of course these headphones aren't just meant for listening to music, they are specifically designed for gamers.
Luckily, Inspect-a-Gadget is very fond of Assassin's Creed, Just Cause and Tomb Raider. The in-game sound in all three is special, each in different ways.
Moving through catacombs and dungeons in Assassin's Creed provides an extra sound experience i.e. you actually turn your head to look for dripping water, cracks in the buildings you're walking through or distant bangs caused by intruders — and of course those head-turns heighten the experience because of the Audeze planar magnetic drivers already described. Tomb Raider provided a similar experience.
For a race we fired up Forza, which was great, but not quite as immersive as a third-person perspective adventure type game, but that's obviously a matter of personal preference. Just Cause bangs, crashes and explosions were also glorious, but then they're already quite fabulous in 2D sound.
Other details
There is a noise-canceling microphone with detachable jack, but we didn't play with that too much — the core sound quality appears to match that of the headphones themselves very closely.
On the downside, the Cloud Orbit S requires a wired connection and the user can choose between 3.5mm, USB-A, or USB-C. Cable lengths are shown below, but you could buy longer versions if you really wanted to and the cable only has to go from your head to your XBox or PS4 handset or your PC. Connection options are as follows:
USB Type C to USB Type A: 3m
USB Type C to USB Type C: 1.5m
3.5mm plug (4-pole): 1.2m
If you're a serious gamer and want to experience another level of immersive inclusion, then these cans could well be a head-turner for you.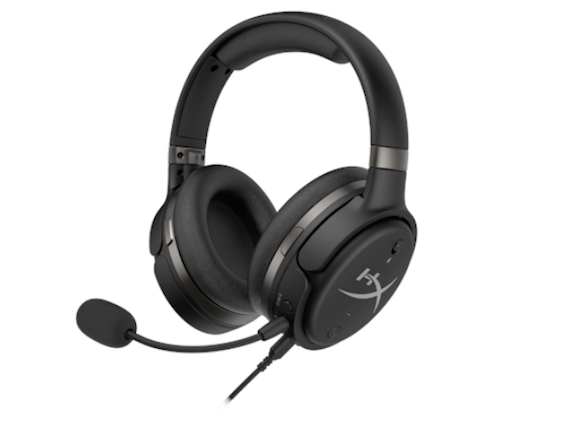 ---
November 12, 2019 6:51 PM
As any dedicated gamer knows, you need to have 'everything just right' in order to get the most fully immersive experience out of the challenges you set yourself in console land.
Gone are the early days of the Atari 2600 and its fairly joyless joystick that would have been better employed as some kind of device for making the holes in homemade bagels.
Now , today, we expect better.
PDP makes a range of gaming accessories and we tried them out in advance of the festive season to get a grip on whether we could be doing better.
The PDP stands for Performance Design Products (we are told) and the company's focus and brands are different enough to warrant this story.
The firm concentrates on making predominantly wired controllers — but why use a wired controller?
First, you never need to worry about replacing the batteries.
Second, they're usually lighter.
Thirdly, you're probably sitting close enough to your console (or PC) to be able to use a wired cabled device without any worries.
Lastly, they're often cheaper.
The company claims to be the market leader in 3rd party controllers and one of its core units is the PDP Wired Controller for Xbox One & Windows. This gamer's tool comes with non-slip grips, textured triggers and shoulder buttons.
There's enhanced gameplay with vibration feedback (from dual rumble motors) and an audio control button located directly on the front of the controller, so you can adjust game and chat audio levels without interruptions.
The device has a 3.5mm audio jack for chat with friends and an 8-foot detachable cable. It is compatible with Xbox One, Xbox One S, Xbox One X and Windows.
In terms of use, we liked the device. It's lighter than the Microsoft unit that comes with your Xbox and for some games that kind of feels right, especially ones where you're doing a lot of walking, driving, riding or generally just moving forward… so think Assassin's Creed, Far Cry or perhaps even Tomb Raider.
Wired for sound, wirelessly
Also from PDP we looked at the LVL50 Wireless Headset for Xbox One.
Although we've played with some Sennheiser wireless cans which do have a 'virtual touch-based finger slider' volume function on the side, PDP has kept it simple, in a good way. These headphones have a volume dial, on the side.
This is superb for games that feature a real mix of loud and quiet moments such as Just Cause i.e. one minute you're sailing along listening to the lilting theme music as you fly a plane or use the wingsuit – and the next minute you're wreaking havoc by blasting out a township in a helicopter gunship… and now you can adjust your volume accordingly without getting up.
The microphone also has adjustable volume controls.
"This wireless stereo headset delivers dynamic sound through a pair of powerful 50mm High-Definition drivers. Hear your games the way you're supposed to and make sure your commands are received loud and clear through the flexible noise-cancelling mic. Make volume adjustments on the fly with convenient on-ear audio controls," notes the company, in its product materials.
The headphones themselves have breathable nylon-mesh over-the-ear cushions and an adjustable lightweight headband. It's better than some we've tried for long gaming sessions.
It works wirelessly with the Xbox One Console via USB dongle up to 40 feet and there's a battery life of up to 16 hours.
Overall… PDP's kit makes a lot of sense, the company appears to have taken the 'obvious' route to making its products likeable, workable and playable.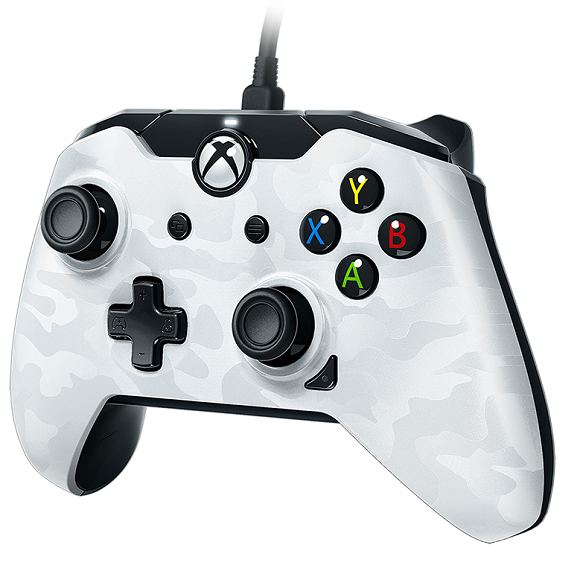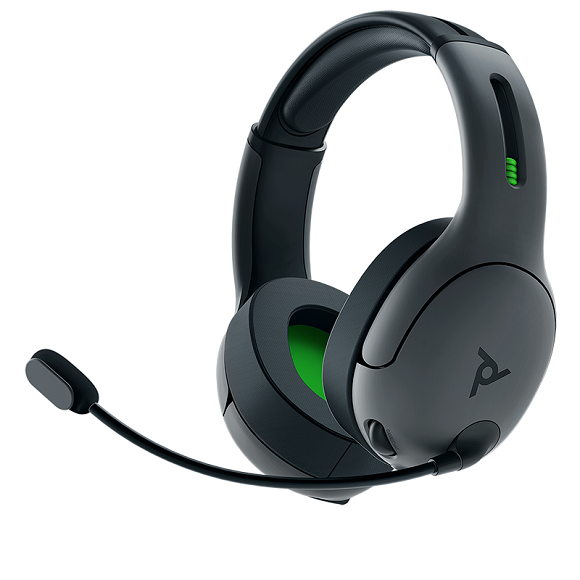 ---
August 9, 2019 6:18 AM
Now that we have Wi-Fi at home and at work, good options for global cellular roaming and (for times when neither of those are accessible) we also have Wi-Fi portable hotspots too.
One would imagine that we might stop there, but no.
Skyroam has already produced the Skyroam Solis, but has now tried to go one better with the Solis X… this is not a hotspot, this is a so-called 'smartspot'.
What makes it smarter?
Well yes, it's still a Wi-Fi hotspot and yes it's still a power bank, but now (the new unit, Skyroam Solis X WiFi Smartspot ) is also a remote camera and smart assistant. That's smarter, see?
In Skyroam's trademark orange, the device still resembles a hockey puck and it is indeed no bigger than 'pocket-sized' as the promo material promises.
The power charge on this device is sensibly built longer-than-a-working-day to a full 16+ hours — when you want to suck some of that juice out, the Solis X has a 4700 mAh battery that works as a portable power bank to charge smartphones.
Virtual SIM
Skyroam's Virtual SIM (vSIM) technology connects in over 130+ countries and is shareable on 10 different devices. The device offers 4G LTE speeds across a wide range global frequency bands.
The vSIM term stands for Virtual SIM technology and is the proprietary cornerstone of the Skyroam brand. Founder, Jing Liu spent years engineering this technology to enable a virtual connection between any Skyroam product and local mobile data networks, without a traditional SIM card.
We tested it in Greece, the United Kingdom and the United States — we got the same level of good performance in every location, so there's no reason to suspect that it might be flaky elsewhere, unless you happen to be in some unknown corner of the planet.
Remote camera
The Solis X remote camera is 8MP with flash, wide angle view and self-timer to capture, record, monitor and live stream on-the-go. Users can control it through the Solis WiFi app.
There's also the Solis X smart assistant, powered by built-in GPS and IFTTT, so users can control or automate of apps and services from the Solis WiFi App and Smartspot with a tap.
"The Solis X was designed to enhance social, family and travel experiences for anyone who wishes to do more from anywhere," says Skyroam Founder and CEO, Jing Liu. "By expanding upon what Skyroam does best, we are enabling so many more consumers to stay connected with loved ones, stay powered on, stay socially engaged and stay integrated into their "smart" lifestyle with no geographic limits. We see Solis X as a platform and are excited to see how our customers will use their imagination to bring its possibilities to life in hundreds of new ways."
Users need to download the Solis Wi-Fi App, which enables the use of the remote camera, smart assistant feature and allows users to buy Wi-Fi and manage their hotspot.
At the time of writing, users can purchase the Skyroam Solis X Wi-Fi Smartspot at £179.99. No SIM is needed, users will need to register and choose their Wi-Fi plan (pay-as-you-go or subscribe).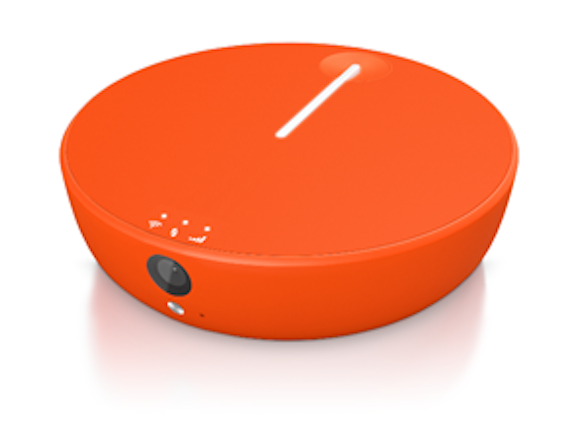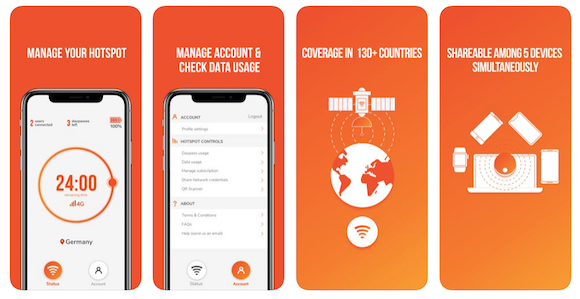 ---
July 28, 2019 3:30 PM
Okay, so let's start with a real world use case story to justify this product review.
I have been using a Huawei Mate 20 Pro to play my music on — and, as this smartphone comes with no headphone slot, I've been carting around the 3.5mm jack-to-USB-C connector on flights and while walking to meetings — looking after it carefully, in a little box.
One of the nicest things about the Jabra Evolve 65t earbuds set is that they come in their own little box, which is in fact smaller than the one I have been using to ferry about my pesky headphone cable.
Making the leap from cable-bound headphone duress to earbud freedom has been a revelation. Who knew shopping in Lidl could be done to the beefy grungey beats of Soundgarden as you drown out your fellow shoppers and the incessant beeping tills?
Now obviously I could have used ANY headphones to turn Clapham Junction's Lidl into a late 1990s Seattle grunge-fest, but the point is, I never bothered… basically, because 'traditional' earphones with cables are often just a little too much hassle. 
The Jabra Evolve 65t is so convenient, so quick to Bluetooth-connect, so quick to put on pause (a quick tap on the right earbud does this) when you need to speak to a till assistant (or any other human being) and so high-quality in terms of build and sound quality, that shopping any other way simply doesn't cut it anymore.
Road testing
We tested Jabra's Evolve 65t on a flight from London Gatwick to Zakynthos. The passive noise cancellation technology worked well enough to block out most of the sound from the Jet2 engines. Users slide the earbuds into their ear canals and then 'rotate' them into the natural shape of the earlobe that they have been ergonomically built to align to.
Unless you have extremely strange ears, they should fit in snugly.
We also tested this unit on a conference call. The earbuds switch to auto turn-on as soon as you take them out of their case and the built-in four-microphone Ambient Noice Cancellation (ANC) technology worked perfectly. The caller at the other end didn't know whether we were using a telephone or not.
Jabra has built the Evolve 65t with enough oomph to power 5-hours battery on a single charge — and that ups to 15 hours with the pocket-friendly (Ed – I think they mean it's small) charging case. 
The whole package ships with two extra pairs of silicon rubber earjels. This way you can fit them snugly into your headspace whether you have small, medium or large lugholes.
There's a Bluetooth adapter for PCs or laptops built without Bluetooth if you happen to have one… and there's a charging cable too. 
The cable may, possibly, be the only shortcoming with this device i.e. Jabra has used the fast-obsoleting micro-USB port rather than USB-C… but hey, we've all got plenty of devices and cables with the old standard too, right?
Jabra Sound+ app
The earbuds themselves run Bluetooth v5.0 and users are encouraged to download the Jabra (free) Sound+ app from either the Apple or Google stores in order to keep the device firmware up to date.
In its bid to position the Evolve 65t as a truly UC-certified product (as in Unified Communications), Jabra has also included the ability to pair up to 8-different devices with the unit… there is also voice assistant support for Amazon Alexa, Siri and Google Assistant. The product is certified for Skype for Business, Cisco, Avaya etc.
According to Jabra, "With the Evolve 65t you can instantly connect to Amazon Alexa, Siri, or Google AssistantTM, allowing you to get the information you need – whether that be setting appointments, finding nearby events, having messages read back to you, or checking the weather."
More details from Jabra note that users can personalise the sound for calls and music. Users can tailor the sound experience with the customisable equalizer found in the Jabra Sound+ app. 
We've used other wireless headphone sets before… and a few in-ear offerings too, but this is the best of the crop so far.
Prices for the Jabra Evolve 65t are in the region of GBP £200 at the time of writing… okay so they're not cheap, but this bud's for you.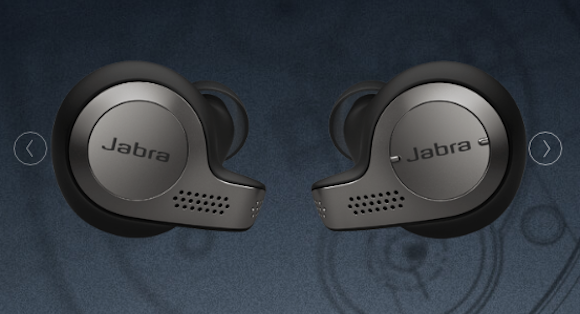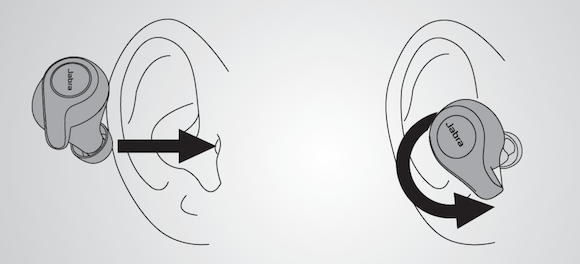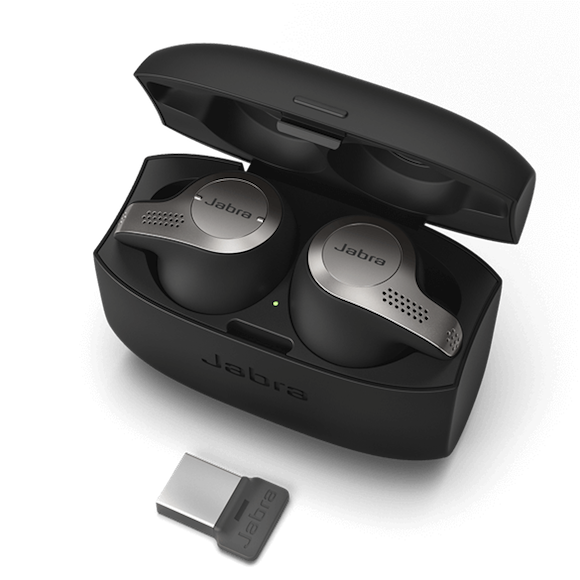 ---
July 27, 2019 9:45 AM
aviation
,
Startups
,
Technology
The aviation sector is a hotbed of innovation, according to the head of global innovation at the International Airlines Group (IAG), Dupsy Abiola.
While is seems obvious someone with her job title might say this about her industry, Abiola went on to convince me this might be the case by filling me in on Hangar 51, the startup accelerator run by IAG which gives startups an opportunity to work closely with people and companies in the aviation sector to see if their businesses could fit into the space.
IAG has several different businesses under its banner, including airlines, loyalty and logistics, and Abiola pointed out in some cases a business may have been tried and tested in another sector already, and some come to Hangar 51 to see if the idea has other use cases.
She said: "It's a short space of time for them to explore the opportunities they might be able to have with businesses such as our own. It's the beginning of some really meaningful conversations that the entrepreneurs and their product teams can have about what it takes to be and scale within a group like ours and within and industry like ours."
The programme itself was launched in 2016, and is hosted in Madrid and Barcelona in collaboration with Iberia, Vueling and IAG Cargo.
The 10 week accelerator programme is designed to help startups develop their technology businesses, test them in the context of the aviation industry and potentially scale them globally.
The participants will then have a Demo Day where they can show their tech to those who matter – Abiola told me at least three or four CEOs from the various companies under IAG's banner attend.
The hope of the startups, alongside the input of senior professionals already in the sector, is the opportunity for further support and funding to help them grow their businesses.
Applications can be submitted under one of seven categories including airport operations and logistics, future of customer interaction, disruption management, future cargo logistics, sustainability, new products and services, and wildcard.
Abiola told me the programme gets hundreds of applicants that are whittled down to 10 – and the programme is picky.
So picky, in fact, she told me the programme is actually harder to get on to than it is to get into Harvard.
But the benefits seem obvious – while most accelerators boast facetime with people in the industry, Abiola claimed in many cases this may mean a few meetings or hours with people in a firm.
Hangar 51 allows entrepreneurs to work really closely with teams within the business, and they have access to people "from c-suite all the way down".
Of those who have been part of the programme over the last three years, five companies have received investment from IAG.
Businesses who have been through the accelerator in the past have developed technologies such as virtual reality for in-flight entertainment, a block-chain powered check in service and a suite of chatbots tailored to the travel sector.
But of course, there's something in it for IAG too – much like other accelerator programmes, it's an opportunity for IAG to keep an eye out for fresh technologies and see if the aviation sector makes a good use case for them.
Abiola said: "Over that 10 weeks we really road test their technology, incorporate into the business, see what value we can get from it, and devise a plan if its working of how we can take that particular technological innovation forward.
"Our aim is to, first and foremost, do mutual learnings and road test these businesses, and we expect that not everyone is going to end up working with us or is going to be a decent fit, but it's a good opportunity."
Applications for Hangar 51's most recent cohort are open until 2 August, after which 40 applicants will be invited to a pitch day on 3 September. Successful applicants will start the programme in late September.
Abiola summarised: "There are huge opportunities in aviation, it's crazy."
---
July 12, 2019 9:40 AM
People use headphones while they're at work, get used to the facts.
Now then, some of those people are call centre workers, some of them are air traffic controllers, some of them are telesales people and some of them have a job that inherently demands that they don a pair of 'cans' over their ears — we're not really talking about any of them.
We're looking at the kinds of businesspeople who would typically want to use headphones for Skype or other VoIP-based services — and we're also talking about the kinds of workers who want to be able to 'drown out' the rest of the office in order to get on with their own tasks.
This is the market  Sennheiser is targeting with its Sennheiser MB 360 UC Active Noise Canceling (ANC) headphones.
Coming in at £168 at the time of writing, the Sennheiser MB 360 is around £100 cheaper than its big brother/sister unit the Sennheiser MB 660.
Before we look at the unit itself, let's consider what the company is saying about the way we work today and why this type of equipment might be de rigeur for a modern contemporary workplace.
The way we work
Sennheiser says that today, 70% of workspaces have transitioned to open plan, yet 63% of professionals claim loud colleagues are their greatest distraction.
"Our latest study shows that 29% of office workers use a headset when they need to concentrate", said Theis Mork, vice president of product management for enterprise solutions at Sennheiser. The office space per person has declined over the past 20 years and open offices are on the rise, making it harder for us to concentrate without being interrupted by our co-workers. Sennheiser's recent study shows that almost a third of office workers use a headset to concentrate without distraction."
Roadtesting 
Sennheiser says the MB 360 UC Bluetooth headset itself is a double-sided headset with ANC that connects to a mobile device and is optimised for Unified Communication (hence the use of UC).
That UC element is the fact that users can use the same headset for entertainment and work-related audio application. They offer a talk time of up to 25 hours and have pretty nice soft ear pads.
The ANC itself works well, it comes on automatically as soon as you power up the device. Sennheiser has used the right headphone body unit to put the power button in place, next to that there's a 'function' button and next to that there's a volume button. 
The only complaint here is that we assumed users would need to hold the power button down to engage the Bluetooth connection (after all, the blue Bluetooth power light is next to the power button), but you need to in fact hold the volume button in to get Bluetooth docking to happen.
The function button performs different functions depending on which app you are using. For example, when using Spotify, the function slider takes you back to the start of a track or onto your next one. When using an online radio service such as Absolute Radio (which has around 10 stations playing different genres of music), the function button takes you between stations.
Smart ANC
The Active Noise Cancellation (ANC) is smart, it constantly monitors the user's background environment for noise using Sennheiser's NoiseGard adaptive ANC technology to adjust the level of noise reduction in the headset.
There's a variety of connection points on offer with this headset. We've already mentioned Bluetooth (which appears to 'hold' its connection well to a chosen device even if you turn the headphones on and off), but there's also a Bluetooth USB dongle so that users can connect with PCs and laptops that may not have Bluetooth.
There's also a 2.5mm (inserts into device) to 3.5mm (standard headphone jack) analogue cable, should users wish to go retro and cable themselves to their device.
There are two built-in microphones and the device works well on Skype and indeed when connected to a smartphone for calls.
Bluetooth bother
The only real gripe here is that switching between devices can be a little troublesome when doing so using Bluetooth. Moving from iPad to a Windows PC was easy enough, but getting the headset to be recognised again by the iPad afterwards (even with the PC powered down to ensure the Bluetooth radio was off) wasn't quite as seamless.
As always with Sennheiser (full disclosure, I've been a fan of this company since the 1980s when I first got a pair of the old yellow foam headphones that used to be produced), the sound quality is rich and lustrous. This is the kind of quality that makes you want to sit with Spotify and play some of your favourite tracks to see how different they sound when you can hear instruments and parts of music or voice that you'd not picked up on before.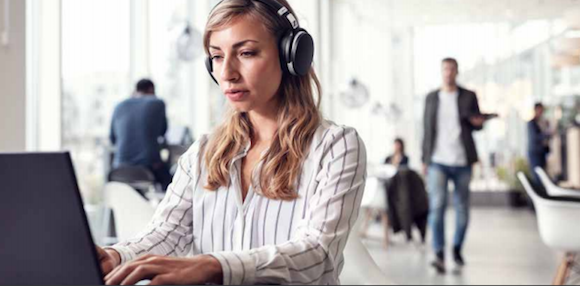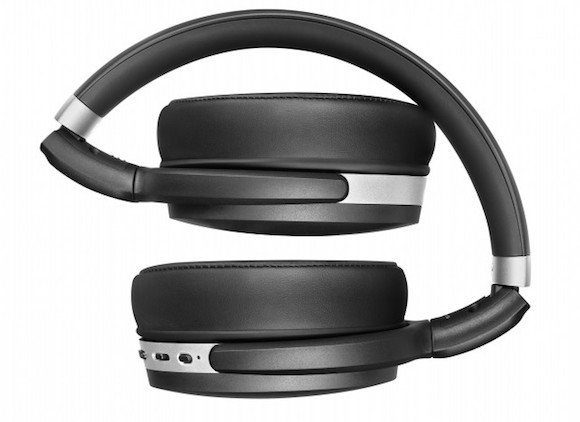 ---
April 25, 2019 9:28 AM
The BakkerElkhuizen UltraBoard 950 Wireless Compact Keyboard is difficult to pronounce and requires a full lung-full of air to say in one go… but it's a piece of kit that stands out for a number of reasons and this is the story of why.
Before telling you about some of the features and feel… let us (well, me) explain that I have two desks.
At desk number one I work with a Logitech K780, which is a great keyboard as it allows me to switch between 3-different Bluetooth sources at the touch of a button.
At desk number two I work with a wired version of the BakkerElkhuizen UltraBoard range. I like the 'clack clack' of the keys a lot, they're almost reminiscent of the sound of a Commodore Pet back in the day, but without the harshness… and the keys have a nice 'travel' about them to let you know you've actually hit them.
The only shortcoming of BakkerElkhuizen UltraBoard in the wired version is that it is connected to the machine you are connected to, obviously.
Wireless Bluetooth freedom
Thankfully, BakkerElkhuizen has got around that problem with the BakkerElkhuizen UltraBoard and it's gone one better (two better, in fact) than Logitech because it allows the user to connect up to five different Bluetooth devices at any one time.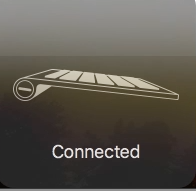 Doing so is pretty simple: the user hits Function (highlighted in blue as Fn) and then hit the Bluetooth symbols on keys 1, 2, 3, 4 or 5. It's then a simple matter of pairing with each device you want to connect to using the Bluetooth CONNECT nipple on the underside of the keyboard. The user can then switch between devices very simply using Fn 1, 2 and so on.
In practice, this worked just fine between Windows and Mac OS/X and the keyboard was able to switch between the two in a matter of seconds. Mac OS/X shows a "connected" logo and "connection lost" logo on screen — Windows, on the other hand, shows nothing (unless you open up the Bluetooth devices menu to check that the keyboard is connected), but it works regardless and you can type between two machines fairly fluidly.
Specs & stuff
In terms of other specs for this device, the unit itself is specifically designed without a number pad (this is bad for ergonomics, apparently… and unless you're an accountant you probably don't really need one) and has an 81/82-key wireless keyboard with 4 hotkeys for fast and easy working with figures, Home, Mail, PrtScr (print screen) and NumLock to PC (Mac system does not support the 4 hotkeys).
As mentioned, it can register up to 5 Bluetooth hosts and power comes from 2 x AAA Ni-MH rechargeable batteries, charging via Micro USB cable.
If you're hell-bent on living a wired life, there's even support for USB with a cable to connect a PC via micro USB cable.
Cross-OS platform support by holding Fn key and "W" key for PC or "A" key for Mac, although most functionalities appeared to work fine without this switch.
A final note on the ergonomic factor, Microsoft research has suggested that an active computer user's fingers can travel up to 32 kilometres per day.
As WhatMobile noted here, "The benefits of removing the numeric keypad leaves you with a compact keyboard. The major advantage of this design is that you can place your mouse closer to your body, which means you will not have to reach as far to use your mouse. Because you can keep your arms alongside your body, the discomfort you feel in your hands and wrists all the way up to your shoulders will decrease."
Let's see how true that is, we shall look for the benefits and hope to enjoy it.
---
April 19, 2019 8:47 AM
Where's my desktop gone? That's the obvious immediate first reaction for any Google Chromebook user.
We road tested a Lenovo Chromebook 11 500e (Robo 360) and an HP Chromebook x360 11 G1 EE (Snappy) to 'go native' on the Chromebook experience and assess the upsides and downsides of life in the rather more virtualised world (when compared to Windows, Mac OS/X and Linux desktops) of life on Chrome OS.
Let's dive straight into first impressions and key usability factors for users that have never been exposed to the degree of essentially online (although a lot of them work offline, as we will cover) tools and apps that exist on any Chromebook.
Initial look and feel
The 'auto-on' function that drives a fully powered-down machine to start-up once you open the clamshell cover seems to make a lot of sense. The Lenovo machine sports this function, the Dell one still requires a punch on the power button.
It's important to play around with your settings A LOT to make sure everything is set up the way you want it. For example, you might want to disable WiFi when the machine is in sleep mode (why would you leave it on?) because it is default set to on and will drain your machine unnecessarily until you turn it off.
Offline is always going to be a leap with an essentially-online-connected machine, but so many of the core Google apps work really effectively when offline including Gmail, which (obviously) requires an Internet connection to sync again if you have performed any delete, send or file actions while offline.
A focus on Gmail
Remember, Gmail offline is going away and has now become part of the core Gmail app itself — the best way to set this up is to open Gmail offline and get redirected to the optional changes and settings you will need to accept and opt in or out for in Gmail itself.
So what about saving emails? How can you keep a record of important transactional communications? It's a simple enough process achieved by clicking the 'download message' option from the three-dot drop down menu on an actual Gmail itself.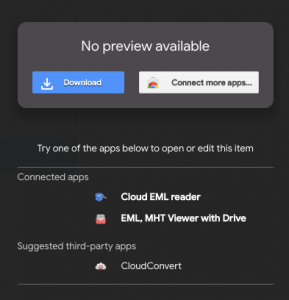 The file generated is an .eml format and this can be opened again by simply dragging it into your browser when running Gmail (if you've saved it on the desktop of a 'traditional' machine or a USB disk for example).
Saving a mail in and out of Google Drive isn't quite as straightforward because Google Drive doesn't appear to support the opening of .eml files without the use of a third party plugin. Google told us that it was happy with the EML, MHT Viewer with Drive tool, which you can add as an extension to Chrome or use from within Google Drive itself as shown in the image here (right).
Other impressions
We initially thought that the right click touchpad function on the device we tested was broken (probably the result of it having been tested by several sausage-fingered journalists before it got to us, right?)… but in fact, there is no right click option on the Chromebook.
This quick 52 second YouTube video will show you the three ways you can still perform a right click for additional 'on screen' menu (also sometimes called the 'context menu') options when using any Chromebook.
For the record, those three methods are:
A simple double finger tap on the Chromebook touchpad.
Hold down the ALT key while 'left' tapping (actually, tap anywhere, there isn't any right click, remember).
Connect a mouse and use the mouse's right click key, which is supported by Chrome OS on Chromebooks.
In term of other thoughts… Miniclip Pool appeared to play slower than on an Android smartphone or an iPad. Or was it really? The app is really targeted at smartphone users, so it may well not 'stretch' fully to an 11-inch screen usage.
Alongside the Lenovo unit, we also tested an HP Chromebook which has a prettier shinier case and practically the same functionality all-round. But, when both arrived… and we only had time to really set up and road test one unit, somehow the Lenovo machine seemed like the more appealing option. Could that be down to HP's legacy as a Windows player harking back to the days of WinTelPaq (Windows, Intel, Compaq)… remembering that HP bought Compaq? That's the only logical reason we can come up with.
Google for Education
Google had initially reached out to us for product tests as a result of its recent focus on the Google for Education initiative. Google is announcing new partnerships and features for Chromebooks to (hopefully) help educators and schools improve the learning experience.
What kinds of things has Google done to make learning easier then? The firm points to admin management, deployment options, accessibility features, input options and a number of quality apps that exist for educational purposes.
The new Chromebooks features include visual aids, stylus support, voice typing and audio support.
New partner features include Texthelp's Read&Write: the literacy toolbar offers additional support for ENL learners, dyslexic students by reading out loud, researching assignments, and proofing written work.
Soundtrap is an app that can nurture student voice through music, podcasts, language, literacy training Plus, teachers can assign lessons through Google Classroom. Kami lets you annotate Docs and PDFs, making note taking using a stylus and the web much smoother.
More on Lenovo
Some extra feedback on the Lenovo unit as this was the one we concentrated on (sorry HP!). The classroom-resistant full-sized keyboard includes a sealed touchpad which claims to be able to resist liquid spills of up to 1.39 cups (330ml). We didn't test that function, but we got the message… right then students, no beers larger than 330ml while working okay?
Lenovo also says its machine is drop-resistant up to 29.5″ (75cm) – roughly the height of a school desk. Again, no school desks were available to help validate this claim at the time of testing.
Both Chromebooks feature 360-degree hinges, two-way cameras and both offer options for on-screen writing. Battery life is similar on both at around 10 hours (ours wouldn't quite pump out that time scale), which is supposed to be enough to cover an entire school, or indeed office, day.
No HDMI port was available on either machine, which seemed like a shame.
Overall, the move to always-online is somewhat inevitable, yet few people you meet in day-to-day life appear to be sporting a Chromebook from any manufacturer. It's worth having a go and seeing how quickly you can get used to one of these devices because the overall experience is positive and you may soon forget the fact that you wondered where your desktop was… if you like your Android phone, then you'll probably like a Chromebook.
---
April 12, 2019 9:15 AM
It's 4am and I'm a nice 'conference-style' hotel in Nashville, Tennessee.
The hotel has provided WiFi included with the room – of course it has, you wouldn't expect anything else – but its 4am and I'm awake with jet lag and i can't find the keycard with the password on it.
Come to think of it, I got in late and had been awake for hours… even if I could sign in to the hotel WiFi, I honestly don't remember my room number (for the login credentials) and it's not writen on the phone next to me.
Thankfully, I decided to accept an invitation to review a Skyroam.
This little orange hockey puck is a go-anywhere Internet device that powers up in just a few seconds. I had pre-loaded the password into my phone before I left London, so I powered up and was connected quickly. For someone who is self-employed, being able to connect while on the go is hugely important.
Testing the device further… my wife (hello Mrs B) had extended our trip to Nashvile for SUSECON 19 by booking three days in the Great Smokey Mountains in Dolly Parton's hometown, a place called Pidgeon Forge.
WiFi hotspots on mountain trails are few and far between (actually, they don't exist at all), but I was able to connect with the Skyroam and check on my football team's win in the Championship over the weekend.
The Skyroam Solis device claims to be able to provide 4G LTE Internet connectivity in over 130 countries. Up to five devices can be connected simultaneously and the unit itself doubles up as a 6,000 mAh power bank.
It's a contract-free service that offers three different subscription plans – 24 hour day passes, a monthly plan or pay per GB. The device itself can be purchased for £135 or rented at £9 per day. The device's management app works on both iOS and Android. More UK and EU details are listed at skyroam.com/uk.
Virtual SIM: vSim technology
One of the more interesting aspects of the device is apparent once you open it up and look for the SIM card — and there isn't one. Skyroam is actually built with vSim 'virtual SIM' technology.
According to Skyroam, "The vSIM sterm stands for Virtual SIM technology and is the proprietary cornerstone of the Skyroam brand. Our Founder, Jing Liu spent years engineering this technology to enable a virtual connection between any Skyroam product and local mobile data networks, without a traditional SIM card. This innovation breaks down traditional barriers for international travelers who have been forced to SIM swap across countries, accept roaming fees, or use pricey but limited options from domestic carriers."
In terms of specifics, vSIM is a software replacement to the physical SIM cards that have been a core element in the mobile ecosystem for many years.
The log in experience is easy and – once home in the UK – it was easy to connect to the Skyroam and use the Solis app in my home office even with my Hyperoptic network running. From power up to log in it takes about a minute.
One key benefit (that the company doesn't appear to have shouted about) is that the device could allow users to login to their online banking services securely when traveling in hotels.
If there is a criticism to be levied at the Solis Skyroam it is the fact that data will expire if you don't use it, which is a great shame. How nice would it be to be able to load up 10 GB of data and know that you had a mobile office to run around the world with that much data to drink on. Change your subscription plans Skyroam and then you really would change our lives.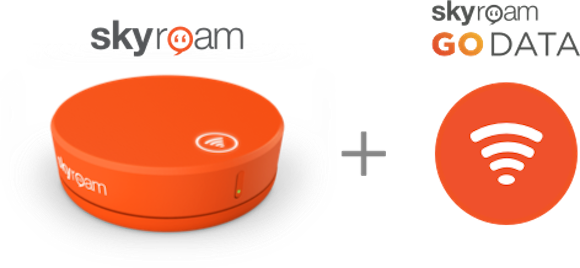 ---