Dec 27 2017 3:23PM GMT

Profile: Michael Tidmarsh
Tags:
Using Machine Learning to Bolster Unified Endpoint Management
Machine learning is critical to your future. According to IDC, 40% of all digital transformation initiatives will be supported by cognitive/AI models by 2019. However, if you're looking to modernise your approach to endpoint management, you don't have to wait until next year. You can leverage machine learning now. Here's why and how.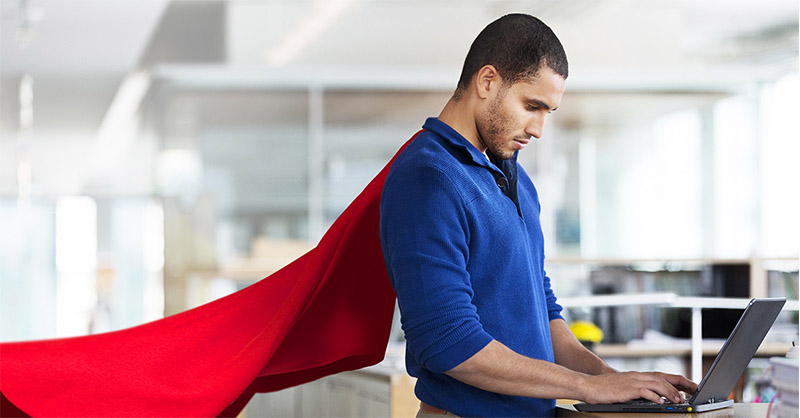 Why unified endpoint management?
The first step in leveraging the benefits of machine learning is to understand where there are gaps in your overall approach to endpoint management. If yours is like most companies, you support a wide range of devices, running various platforms and different operating systems within those platforms.
Centralizing management of that environment has been like herding cats. Traditional solutions—typically mobile device management (MDM)—have not been up to the task. They are cumbersome to use and don't provide centralised visibility and control for all your endpoints. This means your organisation is exposed to heightened risks of security breaches, compliance violations and cost overruns.
There is a new class of unified endpoint management solutions that offer much greater control and protection. These new solutions are cloud native and offer a way to centralise management of all devices under a single pane of glass. IT can much more efficiently manage diverse devices, ensure timely updates and consistently apply and enforce policies. These solutions are also more agile and less expensive than traditional MDM because they offer cloud scalability, simplicity and economics.
Why machine learning?
The most effective, advanced and intelligent versions of this new class of cloud-native unified endpoint management solutions also leverage machine learning as an integrated part of their core functionality. Machine learning delivers contextual analytics and actionable insights that allow you to strengthen security, identify new opportunities and reduce costs through smarter and more efficient lifecycle management of your devices.
Here's an example of how it can work: The machine learning engine reads hundreds of thousands of sources of information and discovers that 5% of Android devices are running without the latest security patch. An alert goes out to Android users. But what about users of iOS devices? They may be experiencing similar vulnerabilities.  The system understands that it should conduct a similar scan over iOS devices to determine which ones are not using the latest security patch. There is no need for manual intervention: The system sends out the appropriate bullet point with a recommendation on how to remediate the problem.
Machine learning is also valuable in resource management and lifecycle management. With the right solution you can leverage advanced analytics to help the organization make more informed endpoint decisions, including  those around spending. Machine learning capabilities enable you to:
Discover best practices for user productivity.
Receive automatic recommendations to improve IT optimization and address potential security threats.
Define which insights are most important for your organization.
Assess the impact of best practices or security risks to your devices, users and applications.
Act on the intelligence to identify business opportunities or remediate security threats.
Taking the next step
It is important to regard machine learning as just one function—albeit a very exciting and innovative function—within a holistic and unified approach to endpoint management. Machine learning provides extreme value when it is leveraged as part of a broader solution that lets you manage all of your endpoints from a single pane of glass, regardless of form factor, platform or operating system version. Machine learning enhances the capabilities of the solution with actionable insights and contextual analytics. Your organization can be more secure and more strategic.
When evaluating potential unified endpoint management solutions that incorporate machine learning, any search will lead you first to IBM MaaS360 with Watson. That's because this is the first solution that truly uses machine learning as part of a cloud-native approach to unified endpoint management. You get the benefits of machine learning, plus all of the additional benefits of a cloud-native model—enhanced agility, simplified deployments and cost savings through cloud economics.
To learn more about how machine learning can benefit your organisation, visit IBM here for a 30-day free trial of IBM MaaS360 with Watson.