Dec 27 2017 3:22PM GMT

Profile: Michael Tidmarsh
Tags:
Unifying the management of your various endpoint devices is essential in 2018. Mobility is more critical than ever to successful business outcomes, while risks are increasing, regulations are more stringent and the impact of security breaches are more harmful. It's a perfect storm.
The question is not whether to unify endpoint management, but how to give your IT teams and users the greatest flexibility and the most effective security safeguards. That's where we come in. Here are the top six things to look for in a unified endpoint management solution in 2018.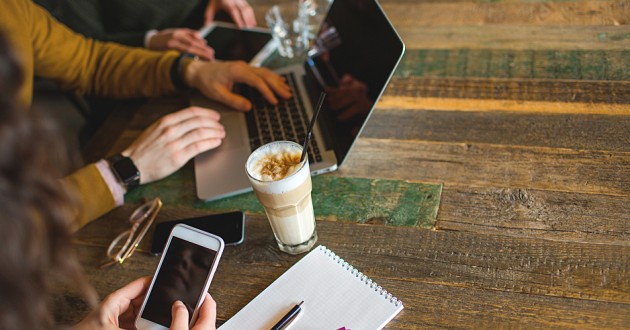 No. 1: Ease of use
If you're using legacy mobile device management (MDM) solutions, or if you have no solution at all, you well understand the complexity involved in managing your endpoints. You're also probably keenly aware of the lack of features/user friendliness in existing solutions. Your admins are probably weary from all the manual processes involved in updating systems and enforcing consistent policies. It doesn't have to be that way. In 2018, you can deploy a simple-to-use, user-friendly cloud-native unified endpoint management solution. This will simplify all aspects of mobile endpoint management by giving you a centralized, single-pane-glass console to view, manage and secure all of your devices.
No. 2: Support for all platforms
Users demand extraordinary levels of convenience, flexibility and reliability. IT consumerization leaves you no room for error and you are at a competitive disadvantage if you don't empower your workforce with BYOD. That means you are supporting a wide range of endpoints, including laptops, tablets, smartphones, wearables and Internet of Things (IoT) devices. Plus, myriad platforms and versions of those platforms: iOS, MacOS, Android and all the various flavors of Windows. You may still have users fondly attached to their Blackberries. You must support and secure all these devices. With the right unified endpoint management solution, you get a consolidated view of device security status and user activity of all devices, regardless of form factor, platform or operating system version.
No. 3: Machine learning
Machine learning is a new capability in unified endpoint management and most solutions do not offer it, which puts them at a distinct disadvantage to those that do. With machine learning you can use advanced analytics and actionable insight to identify risks before they cause damage, while also achieving efficiencies that are simply not possible with legacy solutions. For example, if Android users receive a security alert that they are running without the latest patches, the system can automatically trigger a similar alert to users of other operating systems.
No. 4: Expense management
One of the biggest challenges with giving users a high degree of flexibility is that they can abuse their privileges—if you don't have the proper controls in place. Soon you can find yourself paying overage charges because users are streaming movies on company-managed devices. With a unified management platform that uses machine learning, you can identify where and when users are breaking policy and take remedial action. You can also use machine learning to be smarter about device lifecycle management, thereby saving the organization money and reducing risk.
No. 5: Native malware detection
Hackers are increasingly targeting mobile endpoints for malware. Twenty percent of security professionals say their organizations have experienced a mobile breach, and 94% expect the frequency of mobile attacks to increase, according to a survey by Dimensional Research. Ransomware is a particularly insidious threat: Ransomware payments reached a billion dollars in 2016, up from just $24 million paid in 2015, according to statistics from the U.S. Federal Bureau of Investigation. A unified endpoint management platform can significantly reduce risk if it incorporates native malware detection and defence with automated remediation capabilities.
No. 6: Cloud-native
It's 2018, which means it's time to leverage cloud services wherever possible. The benefits of using a cloud-native unified endpoint management solution are significant:
Faster deployments.
Lower costs for both Capex and ongoing operations.
Cloud economics for more accurate budgeting.
Easier to scale, much more agile to use, less stress on IT operations teams and admins.
Assurance that you always have the latest software versions.
Automatically updated code as platform vendors release expanded APIs.
Conclusion
If your organization is using an older MDM solution, or if you are still manually managing endpoints, you are bearing unnecessary costs and taking unnecessary risks. Granted, endpoint management has not been easy. But it is now.
With a cloud-native solution, specifically MaaS360 with Watson from IBM, you can simplify endpoint management, reduce risk and gain control over all your myriad mobile devices and platforms. You also take a giant leap into the future by using the machine learning capabilities of IBM Watson to identify opportunities and efficiencies through contextual analytics and actionable insights.
Don't wait until your organization has been breached. Contact IBM here and take advantage of a free 30-day trial.