Dec 27 2017 3:21PM GMT

Profile: Michael Tidmarsh
Tags:
It's time to take a smarter approach to endpoint management. The unfortunate reality is that most organisations have not made endpoint management a top priority. On one level, this is understandable. The proliferation of devices and platforms has made unified management difficult using traditional mobile device management (MDM) solutions.
Legacy MDM solutions are often not kept current because they are not simple to use and scale. In addition, they typically can't integrate with one another and don't make it easy for IT administrators to apply and enforce management policies.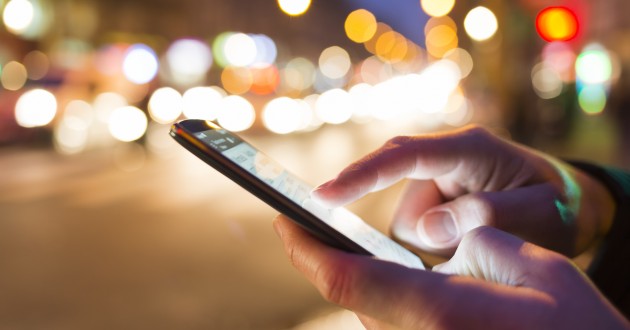 In 2018, this posture is too risky. And it's no longer necessary: Today there are cost-efficient cloud-native solutions that use machine learning to bring advanced unified management capabilities to all endpoints—laptops, desktops, smart phones, tablets, wearables and Internet of Things (IoT) devices.
In this blog post we discuss three key reasons that make unified endpoint management essential in 2018. In a companion post we discuss the top 6 things to look for in a unified endpoint management solution. And in a third post we discuss why machine learning must be a critical aspect of your unified endpoint management solution.
First let's look at the three critical risk factors that make unified endpoint management the only way to go in 2018:
Risk Factor #1: The Changing Regulatory Climate, Particularly GDPR
With the General Data Protection Regulation (GDPR) deadline coming in May 2018, it is essential that all businesses—large, midsize and small—prepare now. GDPR requires continuous compliance and levies huge penalties for breaches of personal identifiable information. It also requires immediate notification to the proper authorities. Unified endpoint management can address your compliance challenges in a robust and systematic way. With the right solution, you can bring management of all devices, including BYOD, smartphones and IoT, into a single pane of glass for visibility and control. You can centralise patch management, policy consistency and enforcement to enable continuous compliance and ensure early warnings of potential problems.
Risk Factor #2: A More Dangerous and Sophisticated Threat Landscape
More than 60% of security executives say mobility comes with a greater number of security risks and concerns than expected, according to research from International Security Media Group. And threats continue to grow as hackers increasingly seek to exploit mobile vulnerabilities. Research from ATT reveals that:
Employee mobile devices were the primary source of breaches (51%) due to the exploitation of known devices over the past year.
More than a third of respondents said IoT devices were the primary source of a data breach experienced over the past year; 68% expect IoT threats to increase in 2018.
Ransomware has eclipsed almost all other cyber threats as a top concern, cited by nearly 50% of respondents.
Endpoint protection gaps are caused by a multitude of issues, including lack of visibility and inability to support and patch all of your devices consistently and currently. Remember, it only takes one vulnerable endpoint for an intruder to penetrate your system. You will have a much better chance of succeeding if you modernise your approach with a cloud-native unified endpoint management system that enables you to consolidate management of all types of devices, regardless of form factor, platform or operating system version.
Risk Factor #3: The Growth of Rogue User Behaviour, Including Shadow IT
When it comes to user behaviour, what you don't know CAN hurt you. Rogue user behaviour can lift its ugly head in a number of ways; software-as-a-service applications such as Box and DropBox; shadow IT initiatives; failure to follow BYOD guidelines, and the use personal applications, such as Gmail or Netflix. Some of these activities can be dangerous, impacting compliance and security. Others can be expensive, with the company incurring overage charges when users stream movies. The right unified endpoint management solution not only gives you single-pane-of-glass  visibility; it also gives you a single management console to consolidate endpoint management tasks across all devices with machine learning for contextual analytics and actionable insights.
Taking the Next Step
Mobility is an important differentiator in business today. Organizations that safely and securely empower mobile users achieve competitive advantage and make their workplaces more attractive in recruiting and retaining employees. But increasing mobility can also mean increasing risk in compliance, security and the impact of rogue user behaviour.
A cloud-native unified endpoint management solution is the best way to mitigate your risks and empower your teams in 2018. Of all the solutions on the market, only IBM MaaS360 with Watson can identify risks and opportunities through the machine-learning capabilities of Watson. To learn more about how IBM MaaS360 with Watson can help you modernise your approach to endpoint management, visit IBM here.