May 21 2013 5:30PM GMT

Profile: Nathan Simon
Update #5 06/21/13
Microsoft's plans to not be able to share games etc has been wiped out, they bent to pressure from the masses. Release date November 30th.
Canadians can pre-order from Xbox console, more info here.
Update #4 05/27/13
Have a look inside Microsoft and the Xbox One! Link here.
Also Engadget gets a hands on preview of the Xbox One.
But now it's time to take a deep dive into the Xbox One, Microsoft's next-gen console, and what it might mean for Earth's living rooms. Engadget was given exclusive access to the hallowed labs at the heart of this project and to the engineers who made it happen. We got to play with prototypes of the hardware and to discover firsthand whether Kinect 2.0 really can tell if we're winking. source article
As the writer mentions,  there is still a lot unknown, so make sure to check back!
Update #3 05.24.13
So  those 300,000 servers that Microsoft added for Xbox One will not only help make multiplayer games awesome and store save games and states, they will also help make the game look better?
He said the improved cloud architecture will speed up GPU- or CPU-heavy chores that aren't dependent on latency — like lighting or cloth dynamics — by pre-calculating them before applying them to a scene. To make that happen, the Xbox One server cloud will provide three virtual devices for "every Xbox one available in your living room." source engadget.com
Very cool stuff Microsoft!
Update #2 05.22.13
So What about Games?
You buy a game, then you use the activation code to activate it (online), once activated, you can play all you like. This of course includes all LIVE profiles on your console. If you want to bring it to a buddies house, only your LIVE profile can play the game for free, a friend would have to activate the game himself if he wants to use his profile. There will also be a way to trade games online, how and for what type of currency I am not sure. source article kotaku.com
Also check out this walkthrough on the new Kinect Sensor, pretty awesome stuff…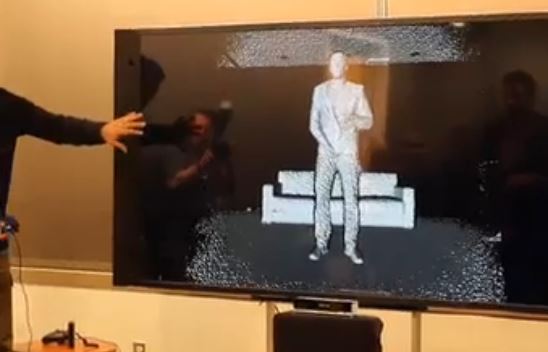 Update #1 05.21.13
Gizmodo has a big article on all the new features of the Xbox One. One things I read, which is slightly alarming for all you gamers out there, Xbox 360 games will not work on the new Xbox One.
The new architecture is what is responsible for the fast switching between apps and content. But it also means it's not backward compatible with older Xbox games. Microsoft did not address this at the show, but it's been speculated that it will use game streaming, like the PS4, to play older games on the new hardware. We'll update you once we get a chance to shake down some Microsoft employees.

Kinect is "complete redesigned" to respond to you and your voice, and is made to be more conversational. It picks up motion at 13 billionths of a second, the time it takes light photons to bounce off of you and make it back for the sensors. source article
I am wondering if Microsoft will make available games you prove you own (maybe inserting the disc) available for you to download a copy that is modified to at least work on the new Xbox, lets hope they have something like that in the works.
Also note that the Xbox will always be on, and listening, pair that with an HD camera (lets hope its off most of the time!), can anyone say "privacy issues" lol? *Update : You will not require an always on internet connection, but obviously, for multi-player games, most xbox features etc. you will require connectivity.*
The Xbox One will be available later this year, I gather we will know more in a couple months at the next E3. As always stay tuned for more updates as they come in.
Are you going to pre-order it? I know I will…
Original Post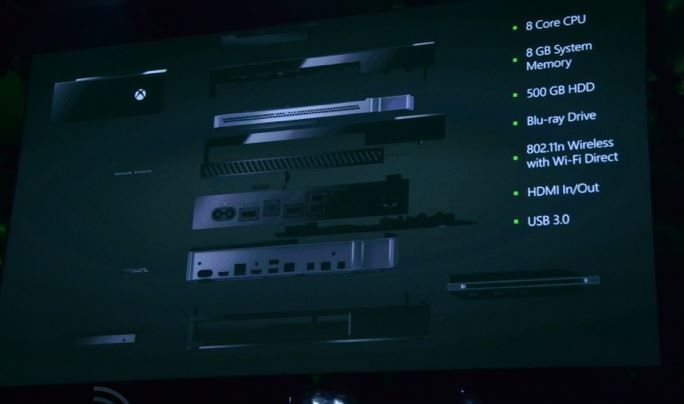 Well that was unexpected, Microsoft just showed off some crazy cool stuff… instant flipping from games to movies to TV and back, all instantly… the Kinect sensor can apparently read your heartbeat when you are exercising! 2GB of data per second are used by the Kinect sensor.
Tim Stevens 12:23 PM

The battery compartment is more flush, there's vibration built into the triggers, and yes, a new D-pad.

 Tim Stevens 12:23 PM
Time to look at the controller. "We're taking the world's best controller and making it even better."
Tim Stevens 12:23 PM
The skeleton is more precise, as is 3D sensing. It can even read your heartbeat!

Source Engadget.com (go here to follow live)
Other neat controller features are, raising the controller, raises a shield, will be used for other game controls. Native game recording, editing, and uploading. Really amazing stuff.
Xbox is also presenting via a live video feed. Go and check it out!