Aug 9 2013 3:53AM GMT

Profile: Nathan Simon
Update 08/09/13
Watch Major Nelson unbox the Xbox One.
Original Post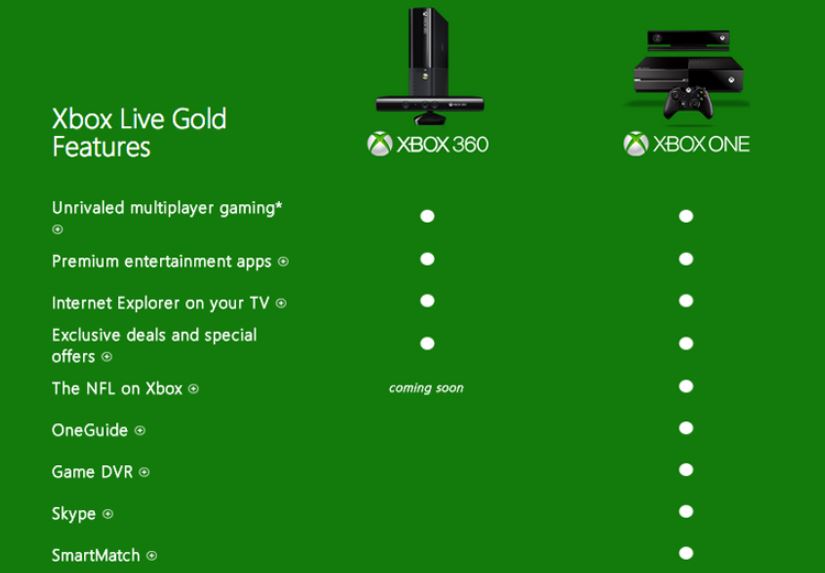 Why is everyone so cheap? Less than 5$ a month and we have a Gizmodo Blogger up in arms, funny how he states, sure make us pay for multiplayer because its worth it, well 5$ a month to play with or against all your friends seems an okay price tag to me… on top of that you get ALL the Xbox One features added on. So stop flippin' complaining that the Xbox One will still cost you your live subscription, it's a lifer thing. It will not go away, but you can!
Go ahead and charge me for online multiplayer gameplay, Microsoft. That's a distinctive feature that only you can provide. It's worth it. But don't make me pay twice for Netflix, don't tell me that my $500 buys me features that it doesn't, and don't make me pay 60 bucks a year for the privilege of using Skype—a company you own—when there are plenty of folks out there who'll let me access it for free. source article (in case you want to hear a rant from the other side)
Reading the above, he states, don't make me pay twice for Netflix, sheesh, out of the 5$ slice of pie that must be at least .75 cents… Really people is 5$ a month going to stop you from going on with you life? Just pay the fee, play your games, and shaaaaddap already…
Oh and here are some quotes from readers who, seem to agree with me.
"Just going to offer that I think, given the hundreds of thousands of new servers going into use for the new XBL stuff, a fee is pretty much fine. Microsoft (and Sony) aren't being up front about it, but there are free games to be had, and once you account for obvious discounts, it's like, a few bucks a month."

"Oh yeah, I'm not going to defend putting things other than gaming behind the paywall. I'm just talking strictly about the cost of gaming. Do I use the other stuff on my Xbox? Yeah but usually when I'm waiting for friends to play online. As for the money from game sales, I think some of that goes back to MS, but it's broken out for other things (marketing, giveaways, licensing) and the money to EA is going into the blackhole of EA."
Anyways, there are a bunch of people arguing over who is right and who is wrong, sure after a while Microsoft is making a huge cash cow out of Live (49 Million subscribers) which would equal 244 Million dollars a month for Microsoft, I say good for them, its 5$ out of my pocket a month nothing more. I spend that on one beer the many times a week I go out to socialize and have a life.  😉
My 2 cents. Rant Over.