Dec 7 2012 1:41PM GMT

Profile: Nathan Simon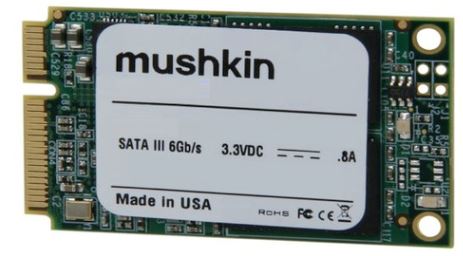 … is aimed at next years ultrabooks. This tiny device packs 480GB of raw SSD power.
Until now, the broadly accepted upper capacity limit to those drives has been 256GB. Apple offers a 512GB upgrade when you buy a MacBook Air, but there are very few third-party, high capacity SSDs available to upgrade with. source Gizmodo
Remember that this is for those ultrabooks that don't even have room for a 2.5″ drive, other devices that this can be used in would be net-tops, possibly tablets needing more storage and horse power. I would also love to see this mSATA devices get enclosures, so you could have a tiny 480GB sized HDD in your pocket… I'm thinking eSATA or USB 3.0.
Read all about it here.