Oct 15 2012 2:45PM GMT

Profile: Nathan Simon
Windows XP Mode has been replaced with a more powerful and scalable virtualization option, called you guessed it, Hyper-V!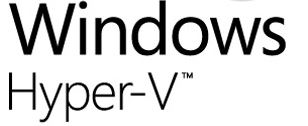 So how do you enable Hyper-V so you can start virtualizing your applications that aren't compatible with Windows 8?
I am going to tell you. Let's get started.
Open Control Panel
Programs and Features
Turn Windows Features on or off
Select Hyper-V and click OK (since your a techie like me, may as well check off Telnet Client as well!)
Restart your PC and you will be ready to dive into Hyper-V Goodness!
Good Luck!
Any questions you know where to find me!
Twitter @n8dog89