Sep 14 2011 6:01PM GMT

Profile: Nathan Simon
Update March 21st 2012
Now works on ESXi 5 Update 1, or apply a patch from VMware. Find out more here.
Original Post
Don't bother trying to install Windows 8 Developer preview on ESXi 4.1 update 1 or ESXi 5, it just doesn't work. I did however hear that you can install it one VMware Workstation 8! I will give it a shot and update this post later, but for now… go and get VMware Workstation 8!
Download VMware Workstation 8 here.
Update:
Don't bother trying to install the x64 Edition, VMware Workstation says that software virtualization is incompatible with long mode on this platform. When you click OK, it pops up, "The virtual machine is configured for 64-bit guest operating system. However, 64-bit operation is not possible. Long mode is disabled for this vitual machine.
So word to the wise, download the 32bit version and you should be able to install the Windows 8 Developer Preview.
Update 2: Sept 15th
When creating the VM in VMware Workstation 8, make sure to select, "I'll install an operating system later" if you do not do so, the install will ask for a product key. So if you see the need to install a product key before even booting the VM… YOUR DOING IT WRONG! 🙂
And we have success!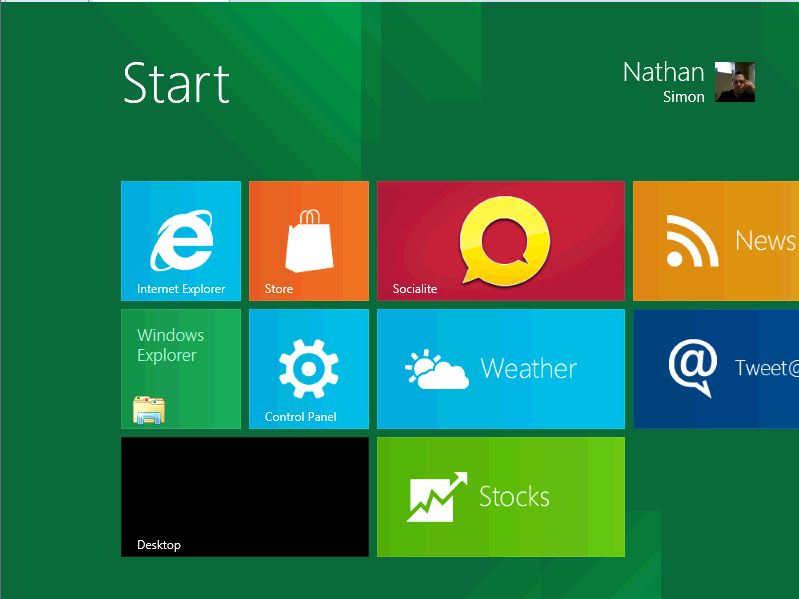 Looking to develop for Windows 8? Interested in the Windows Store, go here for more information.