Nov 6 2012 5:29PM GMT

Profile: Nathan Simon
If you are all over the Android phone these days, and you know it will support Jelly Bean OS and beyond, you might be interested in this article.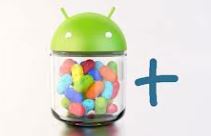 I for one am running a rooted and unlocked bootloader HTC One XL, and I love it. Although I haven't quite jumped on the Jelly Bean bandwagon, no one in XDA Dev has managed to port Sense 4+ to Jelly Bean yet… hurry up guys! Sense is one of the main reasons I have an HTC One X and not Samsung Galaxy S3… either way, onto what the article is about, Android 4.2(still named Jelly Bean) though it has many new features…
Gesture Typing

The new version of Android will include a new keyboard feature that allows for swipey-style typing, much like Swype, and the upcoming Flow for SwiftKey.

Miracast Wireless Display Support

4.2 will support Miracast, an AirPlay-like service. This means you'll be able to stream YouTube videos, movies, TV, and anything that's on your tablet screen to an HDTV if you have a wireless display adapter. Who needs a Nexus Q, right?

Multi-User Support

Just like your laptop—and Microsoft Surface—Android 4.2 devices will now be able to support multiple user logins. Each user can have their own home screen, background, widgets, apps, and games. It even keeps things like game-save progress and high-scores separate. The update will also use multi-tasking to keep programs running in the background to make swapping users snappy.

Photo Sphere Camera

Like a beefed up panaromic camera, Photo Sphere will let users do exactly what the name implies: take spherical photos. You can even add these spheres to Google Maps, which could make for some pretty cool crowd sourcing.
Interested? Want to know more? Head on over to the source article…