Sep 24 2011 12:13AM GMT

Profile: Nathan Simon
Hi my name is Facebook and I am not sure what I want to look like… well guess what, it sure isn't up to you to decide… The newest changes came out days ago, not we hear about this "Timeline" thing… Guess what? I have a preview for you compliments of me turning on Dev mode for Facebook… check it out.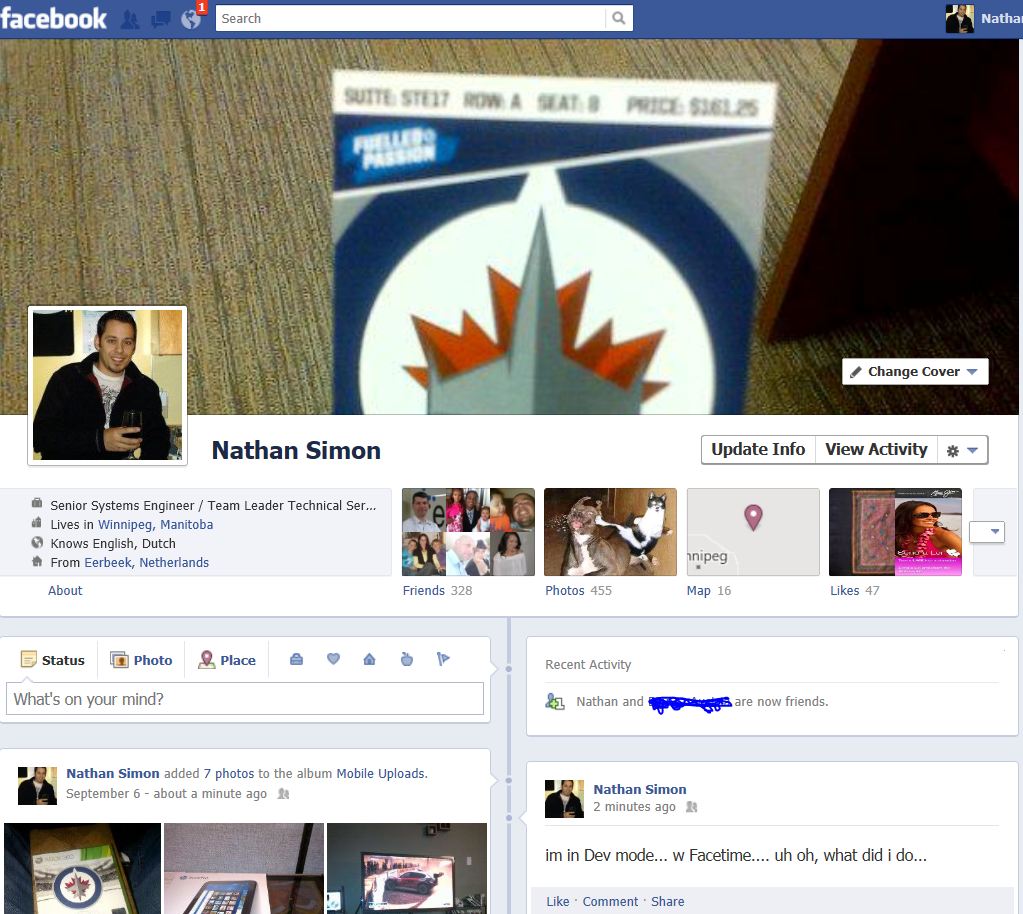 I think its pretty neat, you cannot see it here, but on the left is a slider since you joined Facebook, and you can click on any year and check out what happened back then, when you added friends, posts, pictures, it really is a digital "life book"
Anyways… have fun when you gain access to it!
-NS