Feb 12 2013 1:47PM GMT

Profile: Nathan Simon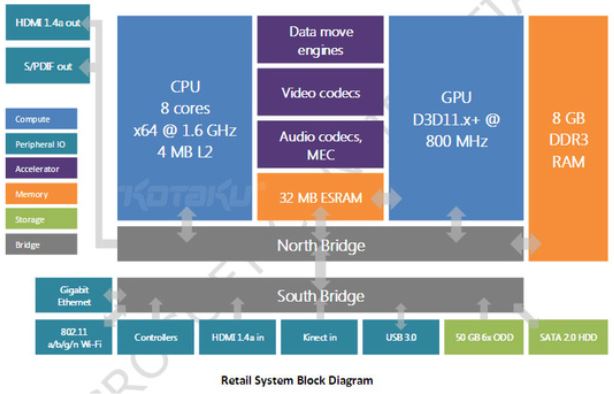 It's been a while since I last posted about the new Xbox, but not new rumors are surfacing, SuperDAE a known good source has released the specifications in the post below.
The next Xbox will run on custom hardware that includes an 8-core, 64-bit CPU running at 1.6ghz, an 800mhz DirectX 11.x graphics processor units and, alongside them, various "custom hardware blocks" that are able to handle certain individual tasks, taking the strain off the main CPU.

According to sketches from information shared by SuperDae, there's 8GB of DDR3 memory, along with a small amount of flash memory for system tasks. The Durango's optical disc drive is 50GB in size, while, as mentioned, there's a 500GB hard drive, with read speeds of up to 50 MB/sec. source kotaku.com
Along with these impressive specifications, you can multitask, pausing your game to check Facebook, Twitter, or some other application, once you are done you can resume your game without loosing a step. Pretty cool if you ask me!
If you have a 3D TV you're in luck, as the new Xbox will support 3D out of the gate, be it Blue-ray movies or 3D games, it's about time Microsoft brought Blue-ray to the Xbox! Why don't you head on over to the source link and check out the rest of the article, there is a lot more information to read up on.