Sep 4 2013 11:59PM GMT

Profile: Nathan Simon
So I was setting up my dad's new HP Envy and we were testing Facebook, when out of nowhere it looks much different… how so?
Check it out!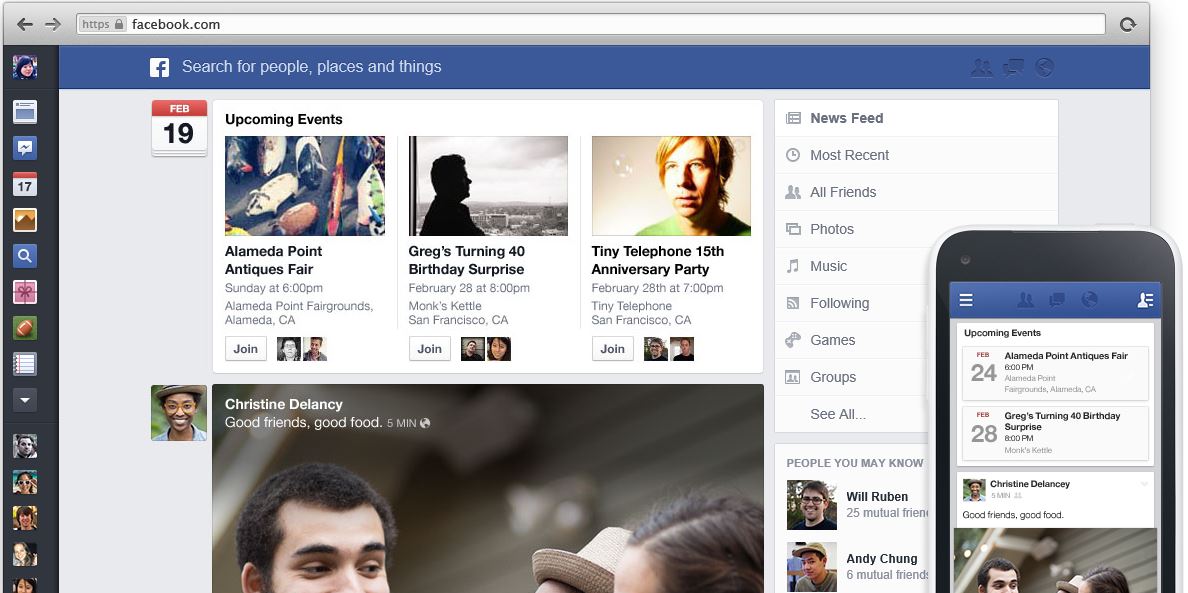 If you want to get on the new Facebook you can head on over here (scroll to bottom of the page) to sign up for early access, I think its being announced Thursday though.
From using it on my father's laptop, it was quite a lot easier to get around, nice big pictures etc. We all know what the icons do so it wasn't hard to get to "chat", "Pictures", and the "calendar" etc.
What are you waiting for? Get on the list!