Sep 12 2013 4:02PM GMT

Profile: Nathan Simon
Update #6 Sept. 26th, 2013
BBM Jam showed off BBM for desktop, it was shown running on a Windows Desktop! Take that WhatsApp! 🙂
Update #5 Sept. 22nd, 2013
Well I hate to kick myself but with my last update I did, I mean I was waiting and checking hour after hour for the launch of BBM and nothing, no I never fell for any of those fakes either. All I can tell you now is that Blackberry is working on the issues and hopes to update us as soon as possible.
We will provide you an update on timing as soon as we can. Teams are working non-stop. Sign up for launch alerts at http://t.co/j4pEiTlYKd

— BBM (@BBM) September 22, 2013
UPdate #4 Sept. 18th 2013
Well it is officially official… Crackberry was off by one day… read the press release below.
WATERLOO, ONTARIO–(Marketwired – Sept. 18, 2013) – BBM(TM) – the iconic mobile social network – will begin rolling out for Android(TM) and iPhone(R) customers around the world from September 21. Previously exclusive to BlackBerry(R) (NASDAQ:BBRY) (TSX:BB) smartphones, BBM will be available as a free download in Google Play(TM) and the App Store(SM). Customers will be able to download BBM by visiting www.BBM.com from their smartphone browser.

BBM gives you a private social network for active, real conversations.

It's immediate. BBM is always on so you are always connected. And because messages on BBM are typically delivered and read within seconds, it's the closest thing to a live conversation.
You trust it. BBM always tells you that messages are delivered and read. BBM conversations come alive on a private network you can count on.
You control it. BBM allows you to choose your contacts and how you share your information. BBM uses a PIN so you don't have to give anyone your phone number or email address.

"BBM is a very engaging messaging service that is simple to use, easy to personalize and has an immediacy that is necessary for mobile communications," said Andrew Bocking, Executive Vice President for BBM at BlackBerry. "With more than a billion Android, iOS, and BlackBerry smartphones in the market, and no dominant mobile messaging platform, this is absolutely the right time to bring BBM to Android and iPhone customers."

BBM for Android and iPhone features:

BBM Chat – Enjoy real, immediate conversations with friends on Android, iPhone and BlackBerry smartphones. Not only does BBM let you know that your message has been delivered and read, it also shows you that your friend is responding to the message.

More than chat – With BBM you can share files on your phone such as photos and voice notes, all in an instant.

Keep your group in the loop – Multi-person chats are a great way to invite contacts to chat together. BBM Groups lets you invite up to 30 friends to chat together, and go a step further than multi-chat by sharing photos and schedules. And, with Broadcast Message, you can send a message out to all your BBM contacts at once.

Post Updates and stay in the know – BBM lets you post a personal message, profile picture and your current status, and lets your contacts know instantly in Updates.

Your unique PIN – Every BBM user has a unique PIN that maintains your privacy, so you don't have to give out your phone number or email address to a new or casual contact.

BBM will be available as a free download for Android smartphones running Ice Cream Sandwich and Jelly Bean (Android 4.x) beginning at 7AM EDT on September 21. BBM for iPhones running iOS 6 and iOS 7 will become available for each market on the App Store schedule of 12:01 AM local time on September 22. For more information, or to download BBM for Android or iPhone, visit www.BBM.com.

BBM will continue to evolve quickly. Later this year, BBM Channels will provide a forum for active, real conversations between you and the people, brands, celebrities, artists, service providers, communities and more, that matter to you. By creating a Channel, individuals and brands can engage their friends and communities in conversations sparked by their thoughts, ideas and passions. Subscribing to a Channel will let you join conversations with people who share your interests. In addition, BBM Video calling and BBM Voice calling are planned for availability for Android and iPhone in a future version.
Update #3 Sept. 18th 2013
Crackberry has just posted some times and dates for the release of BBM for iOS and Android, and here they are…
Friday, Sept 20th, 7am EST: Android version published on Google Play
Friday, Sept 20th, 7am EST: BBM.com goes live
Friday, Sept 20th, 7am EST: CRM messages sent out to pre-registrants
Friday, Sept 20th, 7am EST: Follow-up CRM message sent out after full App Store deployment
Saturday, Sept 21st: BBM on iOS becomes available 12:01am EST in local time zones.
Update #2 Sept. 17th 2013
BBM will NOT be released exclusive to Samsung. iOS and Android release date will be the same, and may be the 18th of this month. Otherwise if that is not the case, the 20th is the next feasible release date. Here is an official update from Blackberry.
The tweet, though very exciting, is incorrect … I want to clarify that no one will have an exclusive on offering BBM. We'll be bringing the app to Android and iPhone users across the globe soon.
Stay Tuned!
Update Sept. 16th 2013
Apparently BBM will be released on Friday and Samsung has a 3 month exclusivity rights. More than a couple sites have been stating this. If that is the case, and you do not have a Samsung, fear not as I will let you all know how to get your hands on the APK. Check out the following link for more information.
Original Post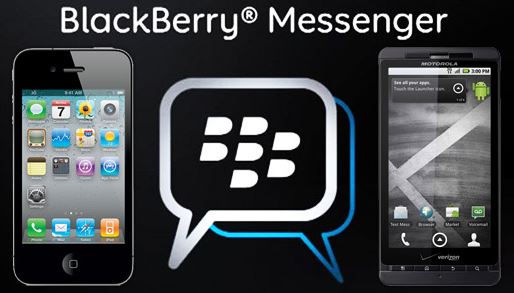 Apparently BBM for Android and iOS will be released on the 21st of this month. Rumor has it, that there will be an invite only press release announcing BBM for cross platform. No idea where it will be taking place, but keep your eye on the internet around the 19th of September.
iOS and Android users would be able to carry out most of the regular BBM messaging  services. The app will also allow them to share photos and voice notes, and  engage in BBM Groups chats containing up to 30 people.

iOS and Android users will be able to add their contacts through PIN, email,  SMS or QR code scan. BlackBerry says that Android users will also be able to  connect using a compatible NFC-capable device. source ITPro*
I will try to have an update in the near future.
Here is the original story. Translation will be required!
*I made a couple changes to the quote for accuracy (most features will be available, video chat will not work initially, but will be implemented eventually)