Jun 19 2013 1:39PM GMT

Profile: Nathan Simon
The scenario, you have a VM that is stuck running because it cannot find its VMX file. Don't ask me Site Recovery Manager messed that one up! 😉
I need that VM off and unregistered.
So here is how you do it!
Use putty or got to the physical console command line.
Login with root or another SU
Type "esxcli vm process list" like below.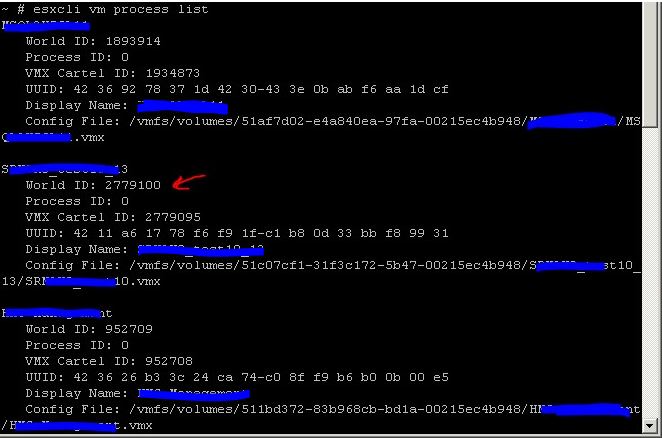 Take note of the World ID(red arrow)of the VM that you would like to "kill"
Type the following (Since I want to force the machine to be off, you need to use the force "type" other types are soft and hard; no point in using them)
"esxcli vm process kill –type=force –world-id=2779100"
You will not get a confirmation at the command prompt, but your VM should now be off… I was thgen able to unregister the VM and continue on with my tests.