---
August 21, 2013 5:30 PM
Yep, looks like LG did it, the first manufacturer to bring us 1440p display at 5.5″ size. Its almost like phones are going to drive TV pricing down I mean, most TV's in the world don't have this kind of pixel density. Read on!
Seoul, Korea (August 21, 2013) – LG Display [NYSE: LPL,
KRX: 034220], a leading innovator of display technologies, announced
today that it has developed the world's first Quad HD AH-IPS LCD panel
for smartphones. At 2560X1440 with 538ppi, the new 5.5-inch Quad HD
panel is the highest resolution and ppi (pixel per inch) mobile panel to
date, and provides a glimpse at what's next after current Full HD
smartphone panels, critical given the growing trend towards larger
displays.

"LG Display, which pioneered the high resolution mobile market with
introduction of the world's first Full HD smartphone panel in 2012,
again opens new possibilities with the successful application of QHD
technology," said Dr. Byeong-koo Kim, Vice President and Head of LG
Display's IT and Mobile Development Group. "With this breakthrough, LG
Display will continue to raise new standards for mobile resolution and
lead the mobile display market."

LG Display's Quad HD panel for smartphones realizes clearer images with
4 times more pixels than HD at 1,280X720, thereby reproducing more
delicate colors as well as improving contrast and vividness when
compared to current mobile displays. This advancement will enable
consumers to fully enjoy more life-like and crisp images, and even
Blu-ray equivalent video, on their smartphones. The panel also features
the highest ppi among current mobile device displays.
I personally wouldn't go running up and buying an LG product, but that's just me. Kudos to them for continually innovating.
August 20, 2013 4:07 PM
Oh Microsoft, are you becoming greedy? As far as I can tell this will help drive more business to VMware. Many people out there in the enterprise do not allow vendors to strong arm them into paying more money for no apparent reason. This, I think is just a cash grab for MS.
News of the increase was posted a while by datacenter virtualization and security specialist Aidan Finn, a six-time Microsoft MVP who works for Dublin-based value added reseller MicroWarehouse Ltd. and has done work for clients including Amdahl, Fujitsu and Barclays.
I couldn't find anything on his site though, I am guessing he pulled it?
Datacenter allows an unlimited number of virtual machines to run on the server. The Standard edition will keep its current price of $882 per processor plus the cost of CALs. Customers with current Software Assurance coverage will get transitional licenses that will allow them to upgrade at no additional cost for the server, though both Standard and Datacenter editions will still require a CAL for each user and device.An Essentials edition supporting no more than two processors and 25 users will cost $501, but doesn't require additional CALs.The increase caps off a year filled with a record number of price increases for Microsoft enterprise software, according to a Tweet yesterday from Microsoft software licensing analyst Paul DeGroot of Pica Communications.
This can't sit well with Microsoft's Enterprise Partners, because this can mean a large increase in overall costs, if a client has 4 physical processors, that essentially over 8000$ in increases alone. I am not too sure how much renewals will be on existing licenses, and I am also not sure how it will affect clients in an ELA from Microsoft.
Thoughts? Share them in the comments.
---
August 13, 2013 1:43 AM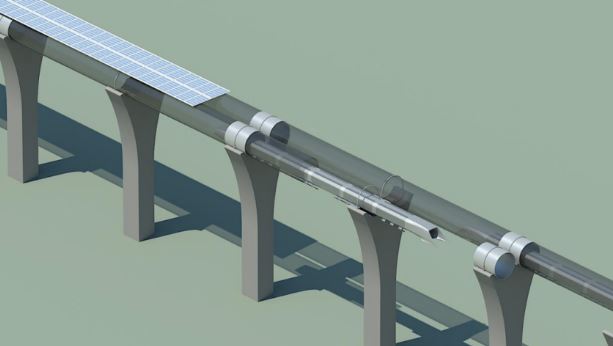 Update 8:45PM August 12th
After weeks of anticipation, Musk's open-source design is here. While he hopes someone else will take up developing the new transit mode, he said he will build a prototype if no one else does.
The reveal has already taken place, here is an excerpt from an article about it.
Musk proposes two sizes for the tubes. The smaller version, which would have an interior diameter of 7 feet 4 inches, would be large enough to carry people. The larger design would have a diameter of 10 feet 10 inches. That would allow pods large enough to fit a car, which means passengers could drive right onto the hyperloop.

The hyperloop would be solar powered. Panels would be placed along the tubes sporadically, as otherwise they would produce much more energy than the hyperloop would need. They would power linear induction motors, which are designed to power objects traveling in a straight line. Each time a pod passes a motor, it would receive a boost, allowing it to gradually accelerate to and maintain a speed of 800 miles per hour. Energy is recaptured when the pod slows down.
Read the rest here.
Original Post
Yeah, you read it right, I am sure some of you already know what Hyperlooping is, but a lot of people do not. It may just be the next way to travel. At nearly 750MPH you can get where you want to go, fast!
Tesla and SpaceX CEO Elon Musk to unveil 720 mph 'Hyperloop' designs today.

Musk's Hyperloop sounds very much like an idea promoted by Evacuated Tube Transport Technologies, or ET3, which  theoretically would enable not just city-to-city transportation but also country  to country, and even continent to continent, whisking passengers from New York  to Beijing in just two hours at speeds of 4,000 mph.

ET3 can provide 50 times more transportation per kWh than  electric cars or trains.

Speed in initial ET3 systems is 600km/h (370 mph) for in state trips, and  will be developed to 6,500 km/h (4,000 mph) for international travel that will  allow passenger or cargo travel from New York to Beijing in 2 hours. ET3 is  networked like freeways, except the capsules are automatically routed from  origin to destination.
Read more at here.
---
August 13, 2013 1:04 AM
The Nexus 5 is soon to be released, but who is going to be making it? LG or Motorola? I have heard rumors about both, but it makes more sense for Google to use its own daughter company to manufacture the phone, or maybe LG holds some patents that Google wants in its next flagship phone. I for one think that Motorola would be the better choice, if you have seen the build quality and batter life of the Moto X, then you can attest that the Nexus 5, with some upgraded specifications, would kick some major ass! Here is an excerpt from Knowyourmobile.com.
"Motorola will release a Nexus smartphone in Q4 (that is not the Moto X)," Wimberly said. He also leaked a photo of the Moto X before it was released earlier this month.

"It sounds like Motorola will release a standalone Nexus device, with a 5-inch screen, rather than launching the Moto X Google edition," KYM reported.

What about release date?

According to IBTimes, Google may release the new Nexus 5 this November because they revealed the Nexus 4 smartphone in November 2012.
Either way the Nexus 5 is going to be the next Google phone to sell out in no time! What about you? Are you a stock Google Android Phone fanatic?
---
August 9, 2013 3:53 AM
Update 08/09/13
Watch Major Nelson unbox the Xbox One.
Original Post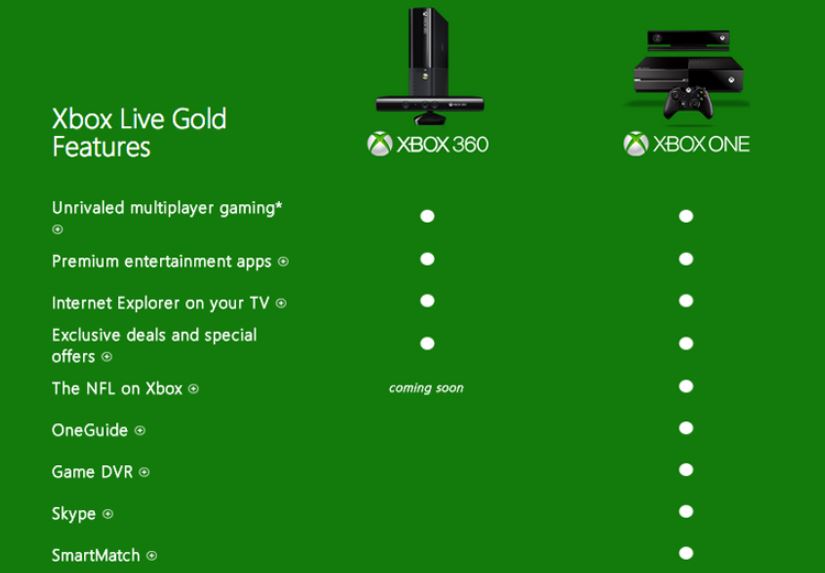 Why is everyone so cheap? Less than 5$ a month and we have a Gizmodo Blogger up in arms, funny how he states, sure make us pay for multiplayer because its worth it, well 5$ a month to play with or against all your friends seems an okay price tag to me… on top of that you get ALL the Xbox One features added on. So stop flippin' complaining that the Xbox One will still cost you your live subscription, it's a lifer thing. It will not go away, but you can!
Go ahead and charge me for online multiplayer gameplay, Microsoft. That's a distinctive feature that only you can provide. It's worth it. But don't make me pay twice for Netflix, don't tell me that my $500 buys me features that it doesn't, and don't make me pay 60 bucks a year for the privilege of using Skype—a company you own—when there are plenty of folks out there who'll let me access it for free. source article (in case you want to hear a rant from the other side)
Reading the above, he states, don't make me pay twice for Netflix, sheesh, out of the 5$ slice of pie that must be at least .75 cents… Really people is 5$ a month going to stop you from going on with you life? Just pay the fee, play your games, and shaaaaddap already…
Oh and here are some quotes from readers who, seem to agree with me.
"Just going to offer that I think, given the hundreds of thousands of new servers going into use for the new XBL stuff, a fee is pretty much fine. Microsoft (and Sony) aren't being up front about it, but there are free games to be had, and once you account for obvious discounts, it's like, a few bucks a month."

"Oh yeah, I'm not going to defend putting things other than gaming behind the paywall. I'm just talking strictly about the cost of gaming. Do I use the other stuff on my Xbox? Yeah but usually when I'm waiting for friends to play online. As for the money from game sales, I think some of that goes back to MS, but it's broken out for other things (marketing, giveaways, licensing) and the money to EA is going into the blackhole of EA."
Anyways, there are a bunch of people arguing over who is right and who is wrong, sure after a while Microsoft is making a huge cash cow out of Live (49 Million subscribers) which would equal 244 Million dollars a month for Microsoft, I say good for them, its 5$ out of my pocket a month nothing more. I spend that on one beer the many times a week I go out to socialize and have a life.  😉
My 2 cents. Rant Over.
---
August 9, 2013 1:14 AM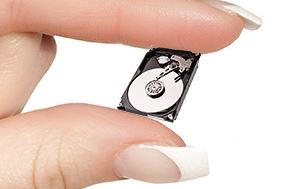 Well this is some great news, that means we will be able to fix basically 20x the amount of data onto existing hard drives… or just have way smaller 3TB hard drives! 🙂
Scientists have finally created a long-theorized particle called the skyrmion. The best way to imagine a skyrmion is to think of a magnetic field that resembles a twisted vortex of atoms. In a normal particle, the charges of the atoms all line up in the same direction, but in a skyrmion, they're arranged in these little twister shapes that also happen to be quite stable. You can move them around and shake them up, but they won't come untwisted. source article
Unfortunately the article goes on to say that the idea of Skyrmion has been around since the 60's and only now have been able to write data to Skyrmion, and that only worked 60% of the time. So I guess we won't be seeing much more of this until it comes closer to being stable. I am definitely looking forward to it.
---
August 9, 2013 1:04 AM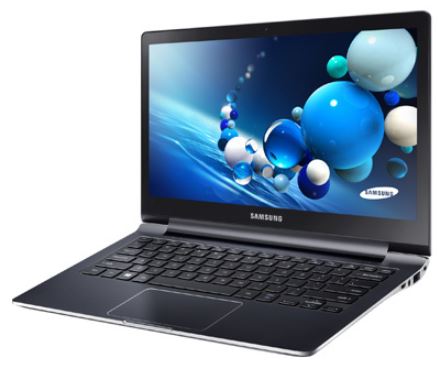 Is this the ultrabook for you? Sporting a 13.3″ display and 3200 x 1800 resolution, with the new Core i5 Haswell processor, what's not to love?
It will be shipping August 20th at around 1400$. Not too bad. Along with the above you get 4GB of DDR3 RAM, a 128GB SSD, Intel HD 4400 graphics, and Windows 8.
You can opt for more memory, more processing power and a larger SSD, but that will set you back, costing you just as much as a Mac Book Pro Retina, well maybe not AS much, but probably close! Be ready to split your wallet open. Hey, you pay to play right?
Go here for a lots more information on the Samsung ATIV Book 9 Plus
---
July 29, 2013 2:15 PM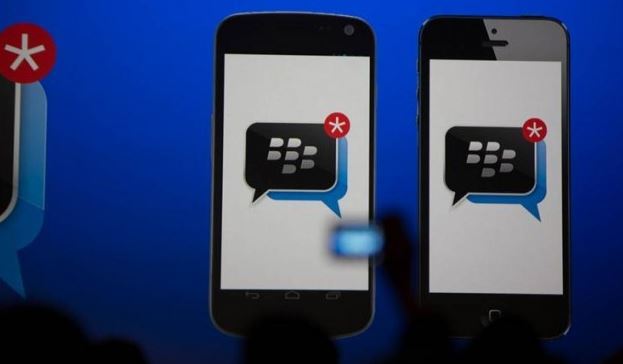 BBM release is getting closer, the demand for it is quite high. 100 thousand users downloaded  the bogus BBM application in under a few hours, Google Play promptly pulled it from the market.
Sunil Lalvani, managing director, BlackBerry India, gave us more information on
the launch plans of the BBM service for Android. When asked Lalvani to narrow
down the availability details, he said, "The service is coming to Android this
summer. But summer as per North America, where it remains till September." When
asked if that means that BBM for Android would be available before the end of
September, his response was in the affirmative.
Go here for the rest of the story.
---
July 29, 2013 12:22 PM
If you need to make a support request when you are having issues with Horizon View 5.2, technical support will want you to pull logging information. How you do that can be can be found here. You also have to realize that the many components of View speak to each other and logs for all components is crucial to helping you figure out what is wrong in your environment. The components are listed below.
You should enable advanced logging before calling technical support, this will allow VMware View to log everything it does, or tries to do. Here is how it is done,
View Connection Server, View Security Server, and View Transfer Server
To obtain diagnostic information from the View Connection Server, View Security Server, and View Transfer Server:
Log into the View Connection Server.
Click Start > Programs > VMware > Generate View Connection Server Log Bundle. On the desktop, the folder vdm-sdct contains zipped log files.
To enable advanced debug logging:

Click Start > Programs > VMware > Set View Connection Server Log Levels.
When prompted, press 2 to enable advanced logging.
For the rest of the article follow this link. Good Luck!
---
July 25, 2013 2:17 PM
Google devices rejoice, Android 4.3 is here. If you have unlocked your bootloader, then you should be able to get it installed into your phone sooner than later via custom ROMS, I am hoping ViperOne releases a 4.3 iteration. Some of the improvements are below.
Muti-User Restricted Profiles

This builds on the multi-user accounts on 4.2, but adds Restricted Profiles. These make it possible to do parental controls on the tablet, by changing the performance of apps and other services based on who's logged in. It also blocks out access to stuff like in-app purchases. There's much more to this than just parental controls, however, including options for provisioning in enterprise settings.

Bluetooth Improvements

Bluetooth Low Energy (Bluetooth Smart) makes it easy to connect accessories to Android devices without sapping too much battery. This is key for smart watch and other wearables, as well as health and fitness trackers.

OpenGL|ES 3.0

This is huge for game developers, as it allows for much better graphics rendering, which shows off very well in the demos Google showed off on stage. Now we can also see lens flares a la J.J. Abrams, and other very nice visual effects on future games. All of the above is rendered in real-time in native 1080

Notification Access

You now can access and interact with notifications form the Android status bar, and use those to be displayed in another app or via Bluetooth on a connected device (like the Pebble) and you can change their read status and dismiss them, too.
So if you have a Nexus device, start checking for a system update!
---