---
September 8, 2013 6:10 PM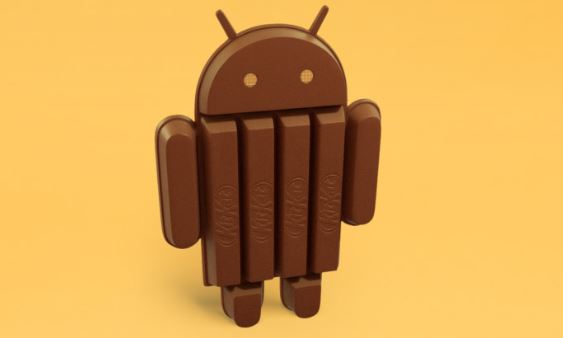 Android KitKat is the next Android OS. Check out the features below.
Android 4.4 KitKat Features
Google hasn't officially announced the features and specifications delivered by the upcoming Android 4.4 KitKat, however, the company hinted out several things which may appear on the next-generation of Android.
1.      Rumoured Linux 3.8 kernel which will include low-memory optimization.
2.      Improved CPU-core support and management.
3.      Better screen orientation adjustment response.
4.      Android's own cloud storage system.
5.      Enhanced network coverage.
6.      Compatibility to more accessories.
7.      Better battery life.
8.      Improved system performance.
9.      More stable UI and system.
10.  Enhancement to overall security features.
The kernel memory optimizations will apparently allow for unlimited standby, not sure if that means it will go into a deep deep sleep, or very low utilization of cpu and memory to allow for background updates etc. I guess we shall see.
September 8, 2013 5:40 PM
That's right, BBM has been submitted to the Apple App Store a couple weeks ago and is awaiting approval, once that happens you know they will release it on Android Play store simultaneously.
Can BBM save Blackberry? Well not wholly, but for some part Blackberry will remain in peoples minds for probably the rest of the foreseeable future. I can bet that you will be installing BBM as soon as its available, I mean come on, it is the best instant chat program out there.
That and the new BBM Channels seems like an awesome application that will help to save the brand.
BBM Channels is a service from BlackBerry that allows users and brands to create channels within BBM. Users can subscribe to the channels while the channel owners can push out custom content to subscribers.
Channels include anything from personal users to brands to communities. Some current channels include CrackBerry (or course), the Mercedes AMG Petronas F1 Team, Goo Goo Dolls and many more.
BBM Channels is currently includes in BBM version 8.
I will have more news closer to the release. But expect BBM for iOS and Android before the end of the month!
---
September 6, 2013 6:50 PM
The biggest announcement out of VMworld was vSphere 5.5 information (see information below) along with vCloud Director 5.5 (What's New PDF) and NSX Networking (read about it here)
Scalability & Increased maximums
Logical CPUs per ESXi host:  320  (up from 160)
Virtual CPUs per ESXi host:  4096  (up from 2048)
NUMA nodes per ESXi host:  16  (up from 8)
RAM per ESXi host:  4TB  (up from 2TB)
VMDK max size:  64TB  (up from 2TB)
16Gb FC end to end support
40Gb NIC support
Physical RAM restriction (32GB/host) removed from free vSphere Hypervisor
vSphere ESXi Hypervisor Enhancements
Hot-Pluggable SSD PCI Express (PCIe) devices
Support for Reliable Memory Technology
Enhancements for CPU C-States (better performance & reduced power consumption)
Native drivers for ESXi hypervisor enhancements
Virtual Machine Enhancements
Virtual Machine Compatibility with VMware ESXi 5.5 (HW Version 10)
LSI SAS support for Oracle Solaris 11
Enablement for new CPU architectures
Advanced Host Controller Interface (AHCI) support – 4 Controllers – 30 Devices per controller – 120 total devices
Expanded vGPU Support – Includes both Intel- and AMD-based GPUs – Render modes: automatic, hardware, software
Graphic Acceleration for Linux Guests – Ubuntu 12.04 +, Fedora 17 +, RHEL 7
VMware vCenter Server Enhancements
VMware vSphere Web Client – Full client support for Apple Mac OS X – Drag and drop – Filters – Recent Items
VMware vCenter Server Appliance – Supports up to 500 hosts or 5.000 VMs
VMware vCenter Single Sign-On – Updated with multi master architecture supporting a single deployment model – Built in replication – Removed database requirement – Support for SSL Certificate Automation Tool – Diagnostic tools
vSphere Big Data Extensions – Plugin to deploy and manage Hadoop clusters
Availability Enhancements
vSphere App HA – Restart pre-defined application services on issues
vSphere HA and VMware DRS – VM antiaffinity rules now recognized as part of HA failover
vSphere Replication Interop – Storage vMotion/SDRS
vSphere Replication Multiple-Point-In-Time  Snapshot Retention
vSphere Storage Enhancements
vSphere Flash Read Cache – Virtual Machine Virtual Flash Read Cache – Virtual Host Swap Cache
Support for 64TB (62.9) VMDK
16Gb FC end to end support (HBA-Switch-Array)
Microsoft Cluster Services (MSCS) Enhancements – Support for Microsoft Windows Server 2012 – Round-robin path policy for shared storage – iSCSI protocol for shared storage – Fibre Channel over Ethernet (FCoE) for shared storage
PDL AutoRemove
VAAI UNMAP improvements
VMFS heap improvements
 vSphere Networking Enhancements
40Gb NIC support (Mellanox ConnextX3 VPI adapters)
Link aggregation control protocol (LACP) enhancements
Traffic filtering
QoS tagging for end to end SLA
SR-IOV enhancements for low latency applications
Enhanced host level packet capture
 VMware vSphere 5.5 with Operations Management line-up
---
September 4, 2013 11:59 PM
So I was setting up my dad's new HP Envy and we were testing Facebook, when out of nowhere it looks much different… how so?
Check it out!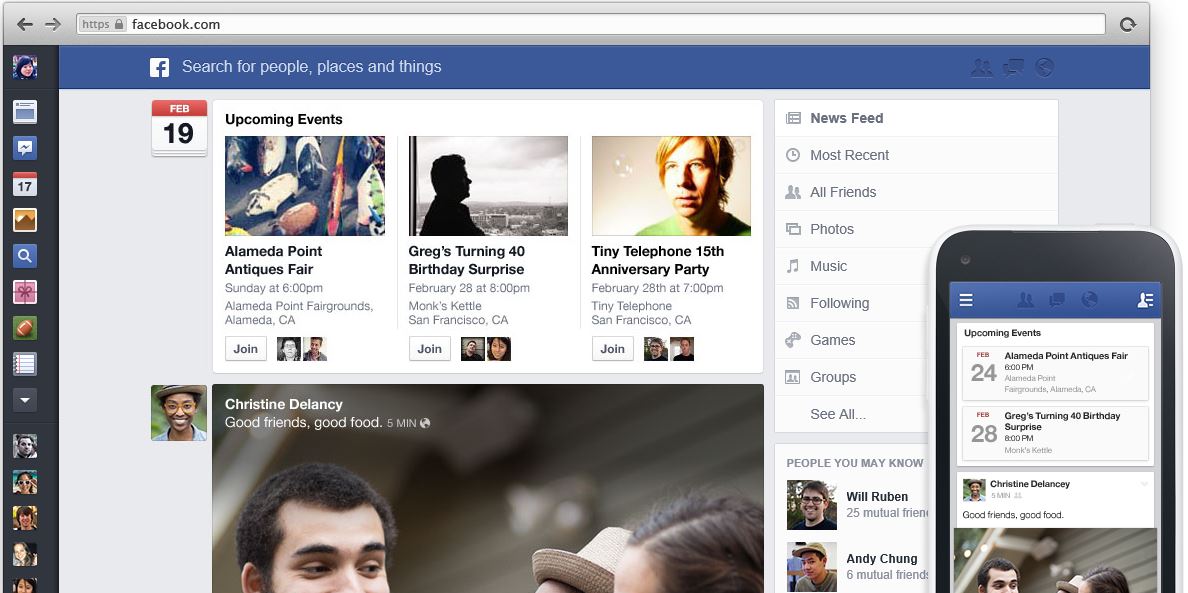 If you want to get on the new Facebook you can head on over here (scroll to bottom of the page) to sign up for early access, I think its being announced Thursday though.
From using it on my father's laptop, it was quite a lot easier to get around, nice big pictures etc. We all know what the icons do so it wasn't hard to get to "chat", "Pictures", and the "calendar" etc.
What are you waiting for? Get on the list!
---
September 4, 2013 3:24 PM
Well this is brand new news to me, as it is news to many others! MTS has acquired the company I work for! This is great news for EPIC and me.
WINNIPEG, Sept. 4, 2013 /CNW/ – Manitoba Telecom Services Inc. (TSX: MBT), today announced it has acquired EPIC Information Solutions, a  Winnipeg-based company that provides IT infrastructure and managed services to approximately 700 businesses across Manitoba and  Saskatchewan. By acquiring EPIC, MTS expands its ability to offer  Manitoba businesses the most comprehensive suite of IP communications services in the province, including voice, data, wireless and now IT infrastructure services.
Here is a statement from my CEO below.
"This is an exciting opportunity for us and marks the beginning of a new chapter in our history," said EPIC Information Solutions President and CEO David Reid. "We are excited to become part of the MTS family – another proud Manitoban company. With MTS's investment, we'll be able to grow our business faster, offer new solutions to our mutual customers, and provide new opportunities for our employees."
EPIC will continue to operate as a separate, wholly-owned subsidiary of MTS.  Financial terms of the agreement were not disclosed.
About EPIC Information Solutions
EPIC Information Solutions is a Winnipeg-based company established in 1995.  EPIC Information Solutions partners with only the best technology companies, and has built an outstanding Services Organization that delivers superior solutions to customers. HP, Microsoft, Vmware, Cisco, Brocade, Meru and Kaspersky represent the key technology partners that make up the foundation of EPIC Information Solutions. For more information on EPIC Information Solutions' products and services, please visit www.epic.ca.
Read the official press release here.
---
August 26, 2013 11:13 PM
Only for U.S. customers though. Do you want the easiest way to extend your datacenter into the cloud, with none other than VMware themselves? Well check this out!
I am pleased to announce that we are rapidly expanding service capacity with new, state-of-the-art, data centers in Santa Clara, Calif. and Sterling, Va., coming online in September. These sites will complement our existing data center in Las Vegas, Nev and provide our U.S. clients with ready access to a VMware public cloud without compromise.

We are not stopping there. For the past several months we have been taking the feedback from our early access customers and working on a series of enhancements.  So, today we are also announcing new capabilities and solutions, including:

Direct Connect: Will allow clients to connect their data center network directly to vCloud Hybrid Service over private dedicated networks, providing secure, consistent, high bandwidth connectivity.
Disaster Recovery as a Service: Will automatically replicate applications and data to vCloud Hybrid Service, providing rapid automated recovery in the event of an outage. Clients can securely and automatically protect their applications with vCloud Hybrid Service for a fraction of the cost of building out additional physical data center capacity.
Cloud Foundry Platform as a Service: Will provide full support for the open source Cloud Foundry distribution and Pivotal CF. Cloud Foundry allows customers to avoid the complexity of re-architecting applications to make them run well on public clouds, and avoids lock-in to proprietary cloud APIs.
Horizon View Desktop-as-a-Service (DaaS): Clients will be able to run Horizon View Desktops on vCloud Hybrid Service, and rapidly deploy new desktops without the expense and effort of procuring and managing physical hardware.
Read the full story here.
---
August 26, 2013 11:07 PM
So this may be news to you, or it may not, but today while I was sitting a VMworld session, I learned that vSphere 5.5 with Operations Management and vCloud Director 5.5 are official!
Greater Scalability – Configurations have doubled from previous limits when it comes to physical CPUs, memory and NUMA nodes. Virtual disk files also now scale up to 64TBs.
vSphere Customization for Low Latency Applications – vSphere with Operations Management can be tuned to deliver the best performance for low latency applications, such as in-memory databases
vSphere Flash Read Cache – Server side flash can now be virtualized to provide a high performance read cache layer that dramatically lowers application latency.
vSphere App HA – This new level of availability enables vSphere with Operations Management to detect and recover from application or operating system failure.
vSphere Big Data Extensions – Apache Hadoop workloads can now run on vSphere with Operations Management to achieve higher utilization, reliability and agility.
"Apps Love vSphere", I heard that more than a few times. All in all I have having a great time and will share more information as I hear it. Although not all of it! I will of course have to abide with the VMware NDA!
---
August 22, 2013 12:14 AM
So I will be heading to San Francisco to check out VMworld 2013, and I hope to keep you all in the loop. Considering it's their 10th annual conference it should be a good one! I wonder if they will announce a new version of vSphere… ESXi 6.0 anyone?!
Here are some details.
We've grown from 1,600 attendees in 2004 to over 21,000 expected in 2013. As an industry we've moved from discussing the potential benefits of virtualization to leveraging virtualization best practices to radically simplify IT and drive business success. Through the last 10 years, VMware has extended the benefits of our market-leading technology across the entire data center—and VMworld year over year remains the best place to learn best practices to accelerate your business.

Click here

to see a complete listing of available tracks and related descriptions.
So who else will be showing up there? Shoot me an email and let's chat VMware!
---
August 22, 2013 12:07 AM
Not much new on the sysinternals front, but here you go.
What's New (August 1, 2013)
Autoruns V11.70 This release of Autoruns, a powerful utility for scanning and disabling autostart code, adds a new option to have it show only per-user locations, something that is useful when analyzing the autostarts of different accounts than the one that Autoruns is running under.
Process Explorer v15.40 Process Explorer, a Task Manager replacement, now shows WMI providers hosted in Wmiprvse processes (thanks to Mohamed Elghetany for contributions); includes an option that configures it to automatically run when you logon; and introduces a process view column that shows process DPI awareness support on Windows 8.1 systems.
Though, the two of these applications are the most used applications around the world(as far as I am concerned). Update each one, or just download the whole suite. Available here.
---
August 21, 2013 5:56 PM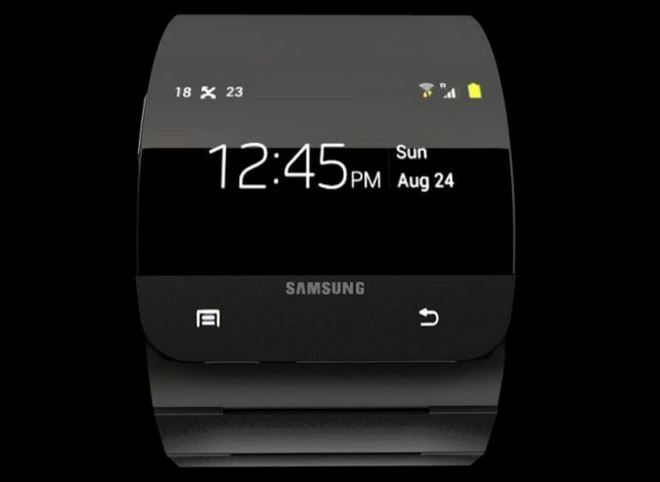 Quite the impressive watch, if it gets released when they say it will, I might be one to go and grab it up. I think it will look damn sexy! People will look at it and be quite impressed. Check out  the features below.
It seems the screen will be 2.5-inches in size instead of 1.67-inches as our tipster had reported, though the resolution remains the same at 320 x 320 pixels and you still get an OLED unit that will support the usual tough and swipe gestures but won't have text input. The dual-core 1.5GHz Exynos 4212 processor and Mali-400MP4 GPU powering the smartwatch are confirmed once again, and so is the inclusion of Bluetooth 4.0 LE for connecting to a smartphone, including NFC to allow for instant connections by bumping the watch and phone together.

The Gear will also have an inbuilt accelerometer that will allow for turning on the watch when it is brought up towards the eye, a technique no doubt implemented to manage battery power. Apparently there will be enough sensors in the Galaxy Gear to make it capable of competing with wearable computing devices like the Nike Fuelband – with the right apps (Samsung's S Health will likely be loaded by default), the smartwatch could become your health tracker of choice. source article
So what do you think, will you be getting one?
---