---
October 4, 2013 12:51 PM
Well it isn't here just yet, and I am not to sure how they will accomplish making this hybrid, but it may be coming to an HTC phone near you.
Terry Myerson, head of Microsoft's operating systems unit, asked HTC last month to load Windows Phone as a second option on handsets with Google Inc. (GOOG)'s rival software, said the people, who asked not to be identified because the talks are private. Myerson discussed cutting or eliminating the license fee to make the idea more attractive, the people said. The talks are preliminary and no decision has been made, two people said. source article Bloomberg.com
Would you run two operating systems on your phone? All of this kind of stems from the hybrid tablets in the news, a Windows 8.1 Ultrabook with the ability to switch to Android OS with the flick of a button, something I am wanting. So it makes sense that Microsoft want to get onto more handheld devices. If they lower the licensing costs to a level where it makes sense to HTC, it may help bolster HTC handset sales. I know I wouldn't mind having one of those…
---
October 3, 2013 1:17 PM
For those lucky enough to be on the beta list, you got to download the newest beta release of BBM, chalked full of new features, stability fixes, and UI polish. No word on when the re-launch will occur, I wouldn't expect anything until late next week. As always I will keep you all in the loop with the latest news, but be sure to also follow the BBM account on Twitter.
Be sure to check out my previous post about BBM for Android, iPhone, and PC Desktop!
---
September 26, 2013 9:53 PM
Google is growing up, and with that s/he/it is getting smarter and more intuitive. Cross platform/device interoperability is one of them, and boy it is neat. That and they have made Google+ a viable thing, making integrating YouTube posts with G+, smart move Google. Why it wasn't implemented long ago I don't know. Anyways, onto Google Search!
Remember what it was like to search in 1998? You'd sit down and boot up your bulky computer, dial up on your squawky modem, type in some keywords, and get 10 blue links to websites that had those words. It seemed like magic (and it was way way faster than card catalogs and microfiche!).

The world has changed so much since then: billions of people have come online, the web has grown exponentially, and now you can ask any question on the powerful little device in your pocket. You can explore the world with the Knowledge Graph, ask questions aloud with voice search, and get info before you even need to ask with Google Now.

But 15 years on, we're just getting started. We want to help you make
more of each day. Here are a few of the latest features you can try out.
They say they have just started, and I believe them… check out the full story here.
---
September 26, 2013 9:39 PM
So vSphere 5.5 is out and you should just install it and run! Right!? Wrong!
Always follow best practices and make sure everything is by the book or as close as you can get it.
The insert below is just the beginning, yet its not part of the comprehensive installation guide.
During the first installation of vCenter Server, you must install all components. In subsequent installations in the same environment, or if you add services, you do not have to install SSO. One SSO server can serve your entire vSphere environment. After installing SSO once, you can connect all new vCenter Server instances to the same SSO service. You must install an Inventory Service instance for each vCenter Server instance.

Simple Install: The Simple Install option installs vCenter Single Sign-On, the vSphere Web Client, vCenter Inventory Service, and vCenter Server on the same host or virtual machine. Simple Install is appropriate for most deployments.
For For guidance on the Simple install, see Methods of Installing vCenter Server 5.5 (2053142).

Custom Install: If you want to customize the location and setup of each component, you can install the components separately by performing a custom install and selecting the individual installation options in this order:

vCenter Single Sign-On
vSphere Web Client
vCenter Inventory Service
vCenter Server
You can install each component on a different host or virtual machine.

If you decide on installing multiple vCenter Server systems, you can point to the same vCenter Single Sign-On service for each vCenter Server.
For more information
Go here to read the rest, but make sure to read the full installation guide or you might find yourself in trouble!
---
September 25, 2013 5:11 PM
Update #1
Well I have had a day or so with my new little toy and let me tell you there is something nice about having your OWN cloud storage, I mean having access to 33,000 of my fondest memories, going all the way back to 1999, is just awesome! I do not like the fact that you have to put them in public, and there is no way to use WD Photos with Private Shares, and when adding a new user, you cannot deny them access to public shares… hummm… anyways, other than that its awesome, it is fast and it is easy to use. It could be easier to use, I mean there is a myriad of things to install and some users may ignore specific features. I give it 4 out of 5 stars.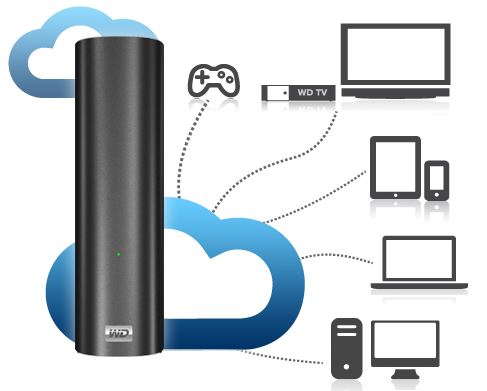 Well I just ordered one of these simple yet feature-rich NAS devices.
Basically it is a 3TB drive that connects directly to your network, setup is supposed to be simple, put in the CD, it should find the device, install the software.
The drive is DLNA compatible so any device in your house can stream music, pictures, and videos from it easily.
Here is a quick run down of the features :

Centralized storage and wireless backup. Connect the drive to your wireless router to provide shared storage and wireless backup for all the PC and Mac computers on your home network.
Upload files on the go. Free up space on your smartphone or tablet by uploading photos & videos directly to your My Book Live.
Access or share files from anywhere. View your media collection on any screen. Whether you have a connected TV, smartphone, tablet or laptop, enjoy your content wherever you go.

Your media and files on your own personal cloud.

Create your own personal cloud, without the monthly fees and mysterious location of your data. Store your media and files on the drive and access them securely over the Internet with any computer. Protect your precious memories with wireless backup for all the PC and Mac computers on your home network.

Or, use WD's free mobile apps for easy access to share and upload your photos and videos directly to your personal cloud using your smartphone or tablet. It's like having up to 3 terabytes of extra storage for your mobile device.
Since I am picking it up today I will report back with my take on the My Book Live! Stay Tuned!
---
September 13, 2013 6:38 PM
Sub-Atom is the key term here. No, the processor isn't  that small, but its much smaller than the "Atom" processor it's replacing! That and it uses one tenth the power!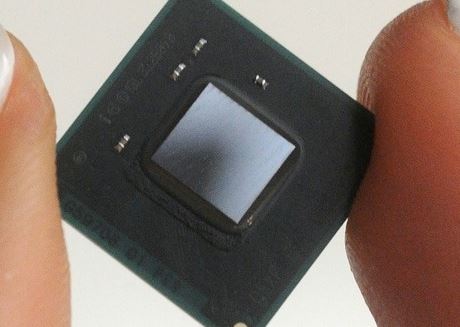 The Quark is a sub-Atom System on a Chip (SoC) part, meaning it comes in just below what was previously the ultra-low end of Intel's processor line (the Atom). According to Krzanich, the 32-bit, single-core, single-thread Quark comes in at one-fifth the size of the Atom processor—and uses one-tenth of the power.
Production of this tiny SoC is set to begin before the end of the year, the first off the line will be the Quark X1000.
For the consumers and for companies, Intel isn't planning on designing devices using the SoC, but hopes that the they will use their new silicon to do so.
Expect to see these processors in the latest wearable devices in the near future,  the X1000 is just the start. I look forward to seeing how these processors can help evolve wearable technology.
---
September 12, 2013 4:02 PM
Update #6 Sept. 26th, 2013
BBM Jam showed off BBM for desktop, it was shown running on a Windows Desktop! Take that WhatsApp! 🙂
Update #5 Sept. 22nd, 2013
Well I hate to kick myself but with my last update I did, I mean I was waiting and checking hour after hour for the launch of BBM and nothing, no I never fell for any of those fakes either. All I can tell you now is that Blackberry is working on the issues and hopes to update us as soon as possible.
We will provide you an update on timing as soon as we can. Teams are working non-stop. Sign up for launch alerts at http://t.co/j4pEiTlYKd

— BBM (@BBM) September 22, 2013
UPdate #4 Sept. 18th 2013
Well it is officially official… Crackberry was off by one day… read the press release below.
WATERLOO, ONTARIO–(Marketwired – Sept. 18, 2013) – BBM(TM) – the iconic mobile social network – will begin rolling out for Android(TM) and iPhone(R) customers around the world from September 21. Previously exclusive to BlackBerry(R) (NASDAQ:BBRY) (TSX:BB) smartphones, BBM will be available as a free download in Google Play(TM) and the App Store(SM). Customers will be able to download BBM by visiting www.BBM.com from their smartphone browser.

BBM gives you a private social network for active, real conversations.

It's immediate. BBM is always on so you are always connected. And because messages on BBM are typically delivered and read within seconds, it's the closest thing to a live conversation.
You trust it. BBM always tells you that messages are delivered and read. BBM conversations come alive on a private network you can count on.
You control it. BBM allows you to choose your contacts and how you share your information. BBM uses a PIN so you don't have to give anyone your phone number or email address.

"BBM is a very engaging messaging service that is simple to use, easy to personalize and has an immediacy that is necessary for mobile communications," said Andrew Bocking, Executive Vice President for BBM at BlackBerry. "With more than a billion Android, iOS, and BlackBerry smartphones in the market, and no dominant mobile messaging platform, this is absolutely the right time to bring BBM to Android and iPhone customers."

BBM for Android and iPhone features:

BBM Chat – Enjoy real, immediate conversations with friends on Android, iPhone and BlackBerry smartphones. Not only does BBM let you know that your message has been delivered and read, it also shows you that your friend is responding to the message.

More than chat – With BBM you can share files on your phone such as photos and voice notes, all in an instant.

Keep your group in the loop – Multi-person chats are a great way to invite contacts to chat together. BBM Groups lets you invite up to 30 friends to chat together, and go a step further than multi-chat by sharing photos and schedules. And, with Broadcast Message, you can send a message out to all your BBM contacts at once.

Post Updates and stay in the know – BBM lets you post a personal message, profile picture and your current status, and lets your contacts know instantly in Updates.

Your unique PIN – Every BBM user has a unique PIN that maintains your privacy, so you don't have to give out your phone number or email address to a new or casual contact.

BBM will be available as a free download for Android smartphones running Ice Cream Sandwich and Jelly Bean (Android 4.x) beginning at 7AM EDT on September 21. BBM for iPhones running iOS 6 and iOS 7 will become available for each market on the App Store schedule of 12:01 AM local time on September 22. For more information, or to download BBM for Android or iPhone, visit www.BBM.com.

BBM will continue to evolve quickly. Later this year, BBM Channels will provide a forum for active, real conversations between you and the people, brands, celebrities, artists, service providers, communities and more, that matter to you. By creating a Channel, individuals and brands can engage their friends and communities in conversations sparked by their thoughts, ideas and passions. Subscribing to a Channel will let you join conversations with people who share your interests. In addition, BBM Video calling and BBM Voice calling are planned for availability for Android and iPhone in a future version.
Update #3 Sept. 18th 2013
Crackberry has just posted some times and dates for the release of BBM for iOS and Android, and here they are…
Friday, Sept 20th, 7am EST: Android version published on Google Play
Friday, Sept 20th, 7am EST: BBM.com goes live
Friday, Sept 20th, 7am EST: CRM messages sent out to pre-registrants
Friday, Sept 20th, 7am EST: Follow-up CRM message sent out after full App Store deployment
Saturday, Sept 21st: BBM on iOS becomes available 12:01am EST in local time zones.
Update #2 Sept. 17th 2013
BBM will NOT be released exclusive to Samsung. iOS and Android release date will be the same, and may be the 18th of this month. Otherwise if that is not the case, the 20th is the next feasible release date. Here is an official update from Blackberry.
The tweet, though very exciting, is incorrect … I want to clarify that no one will have an exclusive on offering BBM. We'll be bringing the app to Android and iPhone users across the globe soon.
Stay Tuned!
Update Sept. 16th 2013
Apparently BBM will be released on Friday and Samsung has a 3 month exclusivity rights. More than a couple sites have been stating this. If that is the case, and you do not have a Samsung, fear not as I will let you all know how to get your hands on the APK. Check out the following link for more information.
Original Post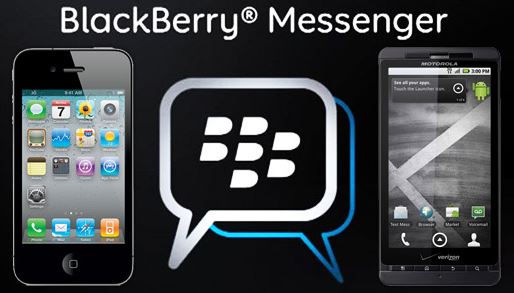 Apparently BBM for Android and iOS will be released on the 21st of this month. Rumor has it, that there will be an invite only press release announcing BBM for cross platform. No idea where it will be taking place, but keep your eye on the internet around the 19th of September.
iOS and Android users would be able to carry out most of the regular BBM messaging  services. The app will also allow them to share photos and voice notes, and  engage in BBM Groups chats containing up to 30 people.

iOS and Android users will be able to add their contacts through PIN, email,  SMS or QR code scan. BlackBerry says that Android users will also be able to  connect using a compatible NFC-capable device. source ITPro*
I will try to have an update in the near future.
Here is the original story. Translation will be required!
*I made a couple changes to the quote for accuracy (most features will be available, video chat will not work initially, but will be implemented eventually)
---
September 11, 2013 10:48 PM
Looking for your next media PC to have near your TV, but still have some oomph to it?
Look no further. Here is case that will cater to your enthusiast needs.
The Hadron Air by EVGA.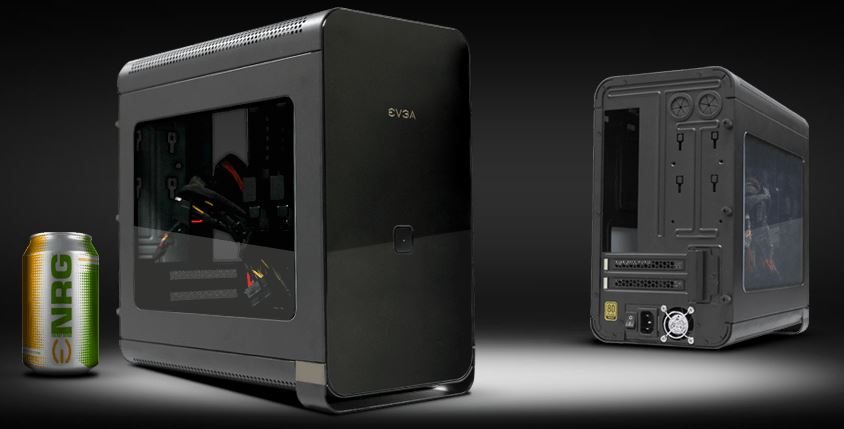 Here is a list of its features.
•Integrated 500W Gold Rated Power Supply w/ 40A on +12V Rail
•Supports most full size enthusiast graphics cards! (Up to 267mm, double slot)
•2 x USB 3.0 Ports
•Supports all mini ITX form factor motherboards
•12in/305mm height and 6.6in/169mm width – One of the smallest chassis available for the enthusiast!
•2 x 2.5/3.5in Drive Bays supports two hard drives
•Supports slim slot load optical drive (not included)
•Click here to learn about CPU cooler compatibility
Dimensions
•Width: 6.6in – 169mm
•Height: 12in – 305mm
•Depth: 12.1in – 308mm
So put together a system with a Haswell Intel Core i7 and a GeForce Titan and you will have yourself one heck of a micro PC with the power of a full sized tower! How many Mini ITX cases do you see that can fit a full size graphics card? Just this one…
---
September 11, 2013 10:36 PM
So apparently they want to have wireless USB to be the de-facto standard to connect devices to a PC. They say it will run over WIFI signals, so what ever happened to adhoc wireless connections, was it too difficult? How will devices pair? They have to make it just as easy as plugging a USB device into a PC or it will be a pain for some. I am thinking a 1 to 1 pairing with push button would make the most sense? Here is more info.
The Wi-Fi Alliance has signed a deal with the USB Implementers Forum that will see the WiGig high-speed wireless standard power a new wireless version of USB, PC World has reported. The new wireless form of USB, called Media Agnostic USB, will be able to use any kind of wireless system, and is being defined for multiple media, including WiGig, Wi-Fi and WiMedia UWB (ultrawideband). WiGig is intended to carry video, audio and data at high speeds over unlicensed frequencies in the 60GHz range, far above the bands used by Wi-Fi. WiGig is faster than Wi-Fi, up to 7Gbps (bits per second), but works over shorter distances.
Realistically we won't see anything for a year or so, but this news shows great promise! What do you think?
---