---
November 5, 2013 2:02 PM
So BlackBerry didn't sell, and it wasn't because Fairfax couldn't raise enough money, it just didn't make financial sense. Thorsten is being ousted as CEO, and BlackBerry stock is at a dismal 6.49$ per share. I am not going to try and explain the situation when Chris over at Crackberry does a fine job himself.
Next up:  Why did the stock collapse yesterday? Because the market's initial reaction to the news was the typical, "Oh, Fairfax failed to raise the money, nobody wants to buy this company".  We'll see where the stock price shakes out in the next month. I've lost count of how many times I've seen stock tank on news just to recover as people's understanding of the news improved, or vice versa, when stock prices soar only to fall back down after the news is truly digested.  source article
Just know that BlackBerry handsets aren't done, BBM is going to be around for a while, and BlackBerry stock should rise once the tides have settled.
October 29, 2013 3:09 AM
So BBM is here to stay I think, so far over 10 million people have installed the app and continue to use it. BBM Channels, video and voice are said to be coming 'within months', also something to note is that there is no more waiting list, you can download and signup right away!
BBM is hoping to monetize with BBM Channels, I think if they do a good job it should pay off, better that then charging us a service fee. One Blackberry rep described BBM Channels to be "more like tumblr"
I also would like to stress that BBM release an app update for each platform, so if you are having any issues, please update your app and see if that fixes your issues.
How is your BBM experience so far?
---
October 28, 2013 2:15 PM
If you were not aware, ThinApp 5.0 has been announced, ThinApp allows you to encapsulate programs into isolated packages that can be run on many PCs, even if the application is a native Windows XP application it can run on Windows 8. Along with AD or Horizon authentication to protect your applications from being run outside the environment or without authentication.
Here are the main updates to the application.
64-bit application support
AppSense support
Office 2013 and Internet Explorer 10 support
ADM and ADMX for GPO management of ThinDirect
No more 'End-of-Availability'! ThinApp will remain a standalone offering in parallel of being bundled with all the Horizon products
If you haven't used ThinApp before, I challenge you to give it a whirl, it can be quite powerful. Check out the full story here.
---
October 23, 2013 1:43 AM
Over 10 million downloads in less than a day, that's pretty good considering naysayers said no one wanted it anymore, I have roughly 20 contacts already, more than any other stupid chat app on my phone.
"It's been 24 hours since we resumed the launch of BBM for Android and iPhone," Andrew Bocking, BlackBerry's BBM chief, said in a blog post today. "And what a day it's been."

"BBM is looking great on iPhone, Android and BlackBerry, and the team here is very excited about the success of this launch," he added.
Taking the number 1 slot on iPhone free apps is no small feat, BBM did it in less than 24 hours, Android however is showing 1 million to 5 million installs, 121,333 G+1's and over 100,000 reviews with 70% of them being a 5 star rating… I'd say BBM is here to stay.
What do you think?
---
October 17, 2013 1:50 AM
Update #1 – October 17th, 6:16am
Well the Update is supposed to arrive in the Windows Store anytime today, but it seems like the Windows Store just doesn't want to load up for me, are you having the same problems? Is it possible that the demand is so high that the Store is overloaded?
Original Post
So tomorrow at 4am PST Windows 8.1 will be available in the Windows Store, free to those that already own Windows 8. Trust me you will want to download this. It's like going from Office 2007 to Office 2010, not quite like going from Windows Vista to Windows 7 though :)!
Sure the start button will return, but it will only take you back to the live tiles… I have a secret that will change all that though, I'll blog about it in a couple days, I am going to let Windows 8.1 settle in for a bit!
Some cool features that you will get are :
Live Tiles
Side-by-side with sites and apps
One Click calling – If you have Skype installed that is…
Fast Fluid Reading
Best for touch, mouse, and keyboard – Of course "touch" 🙂
Enhanced for large screens
and a whole lot of other upgrades to make your life easier.
Now I just have to get my hands on a Windows 8.1 Surface with a Haswell processor and I would be set!
Go here for more Windows 8.1 news, and here for the details on all those cool features I mentioned above.
---
October 15, 2013 2:16 AM
After weeks of no real news, BlackBerry CMO is expecting that the launch will happen 'within days'
6+ Million people are signed up to be notified of BlackBerry's launch, which shows that people still want BBM.
Earlier today I got an email from a BlackBerry Server, as I am one of the earlier signups to be notified. I wanted to put a picture of the email up, but it looks like it is gone. I expected it to disappear as the email itself mentioned it would be processed by BlackBerry servers then removed. So who knows maybe that has something to do with the pending release…
Only time will tell. Let's hope that they do in fact have all the issues resolved and we can see BBM on our phones by the weekend. Stay tuned!
For more information on BBM for Android and iPhone check out my previous posts.
BBM is Back on Track with New Beta
BBM for Android and iOS Release Date
---
October 11, 2013 12:25 PM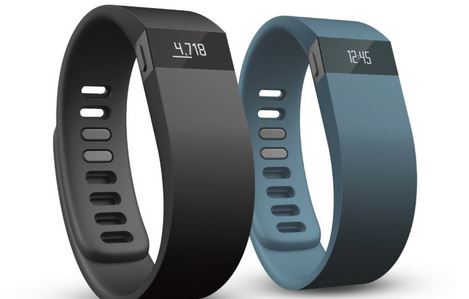 My next toy is the Fitbit Force, sure I have the Fitbit One, but I grow tired of clipping it to my pants and loosing it etc. With the Fitbit Force, I will probably where it all day everyday to keep track of my fitness levels. Its more of a toy to quench my curiosity though.
Different from the Flex, Fitbit designed the Force as a single, contained unit. While the Flex required you to remove the actual tracking unit from the wristband to charge and sync with your computer, the Force has a proprietary charging port right on it, and it can sync with your computer wirelessly with the new USB dongle. It can also still sync with your Android or iOS device over Bluetooth 4.0, so there are fewer reasons than ever to actually take the thing off of your wrist. Fitbit claims that the Force has seven to ten days of battery life with regular use, and that the device is water resistant against sweat and splashes. It's not designed to go swimming or in the shower with you, however.
It's not a smartwatch, but it's not bad either. And remember just because it may not sync 100% with your phone, it autosyncs with a fitbit usb Bluetooth adapter every day/night whenever it is near, and your stats get posted online for you to follow. Very neat.
---
October 9, 2013 10:54 PM
No I do not want a curved smartphone!
Sure you can tip it to see your notifications, but is that the only reason they did that? I am not convinced swiping would feel right, and what about slipping fingers on the screen? Other people like it because it will form to there thigh in their pockets! That has got to be worth something! 😉 Can you sense my sarcasm? 🙂
The phone will run Android 4.3 Jelly Bean on a 2.3GHz quad-core processor, complete with 32GB or 64GB of internal memory under the hood.
The Round will also sport a 13-megapixel rear-facing shooter and a 2MP front-facing for video chat, as well as a 2,800 mAh battery.
Since the phone is only going to be released in Korea(don't ask me why) you probably won't see one in Canada. Unless you hit up Ebay of course, I hear the phone is going to go for a pretty penny. Oooh look my phone is "round"!
---
October 9, 2013 1:41 PM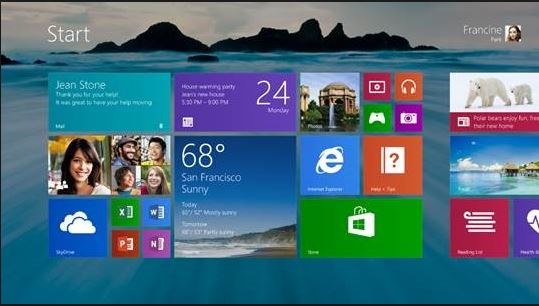 So the release date is October 17th, and will be available to purchase over the counter on October 18th. If you already have Windows 8, you will receive Windows 8.1 free of charge. There are many new features, too many for me to spill out here so I will let someone else provide the details! See insert below.
The Windows 8.1 release date is October 17 – it will be available to existing Windows 8 users for free on Windows Update. It will be available to buy in retail from October 18 and has already been released to manufacturers (this stage is known as RTM). Volume licensees will be able to get their hands on it ahead of the update, too.

We've also had plenty of time with the new update and are running it every day, so check out our brand new Hands on: Windows 8.1 review. To whet everybody's appetite, Microsoft has released a preview version, called the Windows 8.1 Release Preview. It's now available to download. source article.
 The source article is quite large, but since this was an article that has been updated more than a few times you might want to head straight to the "Hands on review" I have already downloaded the RTM version from TechNet, but haven't installed it yet. Think  I might do that today. I will make sure to blog about any major changes I see. Countdown is on for the rest, 1 week and 1 day!
---
October 7, 2013 3:16 PM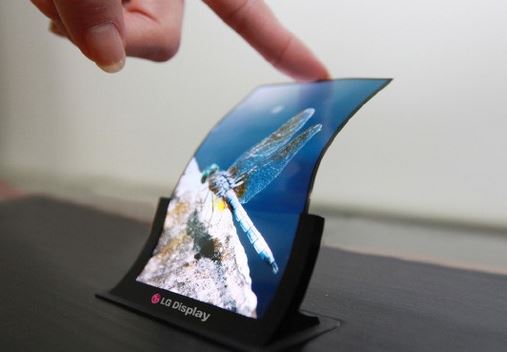 I am not 100% convinced that flexible displays will do us any good, I quite like my smartphone being straight and rigid, maybe this is just a stepping stone for raised components, like keyboards, or widgets/icons. Who knows what they can dream up after this comes to the market…
Reports suggest LG could include its first flexible screen inside the G Flex,  a new 6-inch smartphone set to be announced next month, but the company  points to new products with "enhanced performance and differentiated designs" coming next year. Something tells us LG may move quickly to announce its first such product, with Samsung strongly tipped to unveil its own exotically-shaped smartphone next month. It's probable that both devices will be artistically bent to achieve their form, so we'll probably have to wait a little longer for something that actually bends into our jean pockets. source engadget.com
What are your thoughts? Do you like the idea of a flexible plastic screen?
---