---
November 27, 2013 11:37 PM
2 recent updates to note if you use Sysinternals a lot.
PsExec v2.0 PsExec, a popular utility for executing processes on remote systems, introduces a new option, -r, that specifies the name PsExec assigns to its remote service. This can improve performance when multiple users are interacting concurrently with a system, since each will have a dedicated PsExec service.
Sigcheck v2.0 This major update to Sigcheck, a command-line file version and digital signature verification utility, adds integration with the VirusTotal antivirus scanner aggregation service. Sigcheck can now check the status of a file against over 40 antivirus engines and launch the associated online VirusTotal report, and even upload files for scanning that have not already been scanned by VirusTotal. This release also reports the machine type of executable images, whether 16-, 32-, or 64-bit.
Don't for get to go check out the full suite of apps below!
Sysinternals Live is a service that enables you to execute Sysinternals tools directly from the Web without hunting for and manually downloading them. Simply enter a tool's Sysinternals Live path into Windows Explorer or a command prompt as http://live.sysinternals.com/<toolname> or  \\live.sysinternals.com\tools\<toolname>.
You can view the entire Sysinternals Live tools directory in a browser at http://live.sysinternals.com.
November 27, 2013 11:33 PM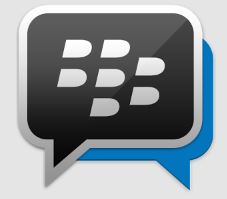 So BBM is really wanting to saturate the market and get BBM out there, doing this will definitely help, none of the companies mentioned are in the US or Canada, but then again, most of the Blackberry users and BBM users are out east, so it's a good start…
The companies that agreed to preload BBM on their phones include Be, Brightstar, Celkon, EVERCOSS, IMO, Micromax, Mito, Snexian, Spice, TECNO, TiPhone and Zen. We've heard about Micromax and Spice whereas the other vendors on the list are likely covering only their respective markets (hence we don't know their products).

BBM will remain available in the Google Play Store (and Apple's AppStore for that matter), providing users with "privacy, control and immediacy" as they chat with their contacts, either one-to-one, in multiple chats or as part of a BBM Group. The application also lets users share files such as photos and voice notes, as well as update their profile and status with ease. Up to 30 people can connect as a BBM Group to chat and share photos, calendars and other files or documents…
Have you downloaded BBM yet? Looking forward to voice and video chat in the coming months? I know I am!
---
November 26, 2013 3:52 PM
If you work for a company that uses Exchange and Lync presence you may want to forward busy and unanswered calls to you work phone. So how do you accomplish this? Follow the steps below.
Click on phone icon
Click the options button (usually the button on the bottom left or 3 dot menu button)
Click on "Call settings"
Click on "Additional Settings"
Click on "Call Forwarding"
Change "Forward when Busy" and "Forward when unanswered" to your work number.
Now all missed calls and voicemails will ring your work phone and show up in Exchange! This will work for most Samsung phones, and may be slightly different on other Android variants, but the steps above should get you at least to the call settings, I am sure you can figure it out from there 🙂 Now if you cannot enable these features or get an error make sure to call you phone service provider.
---
November 22, 2013 12:55 PM
So the Xbox One launched last night, to the joy of millions I am sure. I am not one of those people to wait in line for something like this, sure I am excited to get my hands on it, but not enough to wait in the cold for it 🙂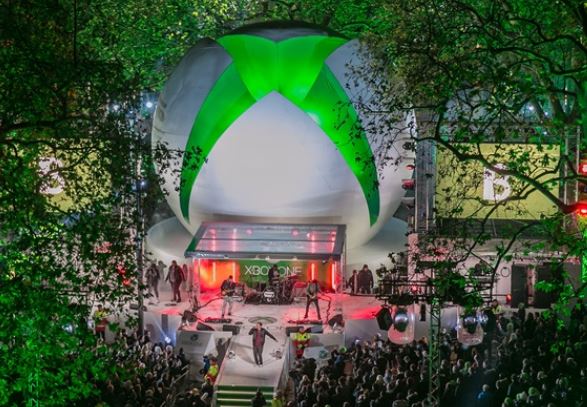 I pre-ordered mine from Microsoft direct, and it had already shipped last week, I am sure I will have it today, but then again, a lot of people are probably thinking the same thing. Either way I will have it today, or Monday, sure beats the cold or not getting it at all!
If you are looking for more information on the launch seen around the world check out the Xbox Wire site.
---
November 15, 2013 1:11 PM
If you are running vSphere 5.5 or Windows Server 2012 R2, then you need this patch! Here's what's new.
VMware
vSphere 5.5 support, including support for 62TB virtual disks and virtual hardware v10 virtual machines.
vCloud Director 5.5 support.
Support for Windows Server 2012 R2 and Windows 8.1 as guest virtual machines (VMs).
Added ability to limit maximum amount of active VM snapshots per datastore to prevent it from being overfilled with snapshot deltas. The default value of 4 active snapshots can be controlled with MaxSnapshotsPerDatastore (REG_DWORD) registry key.
Microsoft
Windows Server 2012 R2 Hyper-V and free Hyper-V Server 2012 R2 support, including support for Generation 2 virtual machines.
Support for Windows Server 2012 R2 and Windows 8.1 as guest virtual machines (VMs)
Support for System Center 2012 R2 Virtual Machine Manager (VMM)
Support for the installation of Veeam Backup & Replication and its components on Windows Server 2012 R2 and Windows 8.1.
Built-in WAN acceleration
Increased data processing performance up to 50% with hard drive based cache, and up to 3 times with SSD based cache. Multi-core CPU on source WAN accelerator is recommended to take full advantage of the enhanced data processing engine.
Replication
Added ability for source and target proxy servers to reconnect and resume replication when network connection between source and target site drops for a short period of time.
Tape
Added support for a number of enterprise-class tape libraries with partitioning functionality that allows presenting multiple tape library partitions to the same host.
Import/export slot interaction has been redesigned to add support for a number of IBM and Oracle tape libraries.
For the rest of the features and updates go here. Or to obtain the patch you can download it here.
---
November 15, 2013 12:30 AM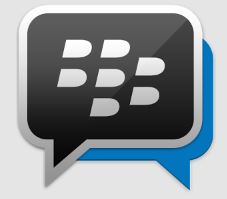 How has your BBM experience going? Mine has been going great, love the app and everything that it is.
I currently have 49 users and I talk to quite a few of them, no one talks to all their contacts come on let's get real here! 😉
So what have they updated since the last/first revision?
– BBM Contact categories

– List sorting and filtering in BBM Groups

– 'Tell your friends' feature helps you connect with friends on BBM

– Quickly share your BBM PIN and PIN barcode to your social networks

– Addresses an issue where some users were experiencing higher battery use

– Bug fixes and performance improvements
.
So as I said, for myself, I am having a great experience, others not so much. As you can see below of the 324k people that voted, a good 79.94% give it 4 and 5 stars, that's not bad…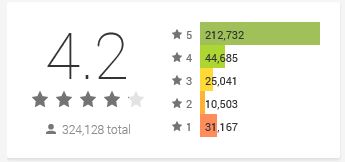 I will be sure to keep my eyes peeled for more news. For now enjoy BBM!
---
November 12, 2013 2:18 PM
You heard me right, after you upgrade to BlackBerry 10.2.1 you will be almost definitely be able to take any Android APK and install it into your BlackBerry device, right from the file manager. You will most likely have to find a source for all those files, but since people are already side loading their BlackBerry's with apk's already I am sure you won't have trouble finding them. That and I will be sure to post a link to a reputable source, which may very well be Android Central or Crackberry.com…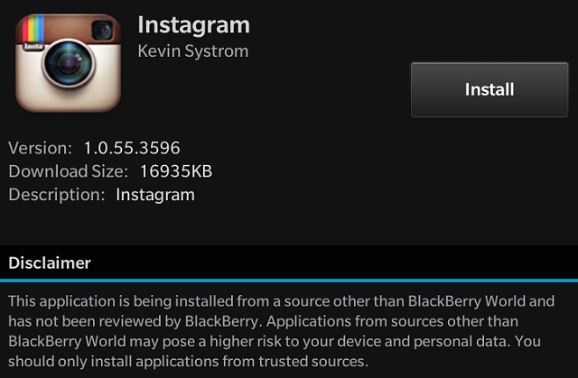 As above you can clearly see that you will be able to "directly" install any app, although you will not be able to use their respective widgets, oh well, not a big deal. Honestly if BlackBerry can pull this off and run native android apps at full speed, then you will have a lot more people interested in their hardware. Including yours truly.
---
November 7, 2013 2:07 PM
So ThinApp 5.0 is out, what's new in this release you ask? Check it out below.
Support for 64-bit applications and for an additional operating system: Windows 8.1! You've been asking…and we are now delivering the ability to virtualize 64-bit applications using the same friendly packaging mechanism and capabilities that you already use in our previous releases.  No learning curve necessary!
Optimized architecture which preserves our agentless approach but leverages in-line hooking using NTDLL.DLL for improved application compatibility and performance–utilizing this layer helps us virtualize both modern and legacy applications more efficiently. See the Horizon Flux blog for more details on these changes.
Support for integration of AppSense personalization settings between native and ThinApp versions of applications. See the AppSense announcement for more information.
Run virtualized Internet Explorer 10 (32- or 64-bit) NOW! Keep in mind that you can either deploy IE 10 as a virtualized package or simply leverage virtualized plug-ins like JREs within the native IE 10 browser.  Internet Explorer can be used on Windows 7 and 8 but will not be supported on Windows 8.1 at this time.
To help manage those virtualized browsers and clunky web apps, use our patented ThinDirect technology with improved ADM and ADMX files, available in the ThinApp installation directory, for URL-based
Virtualized Office 2013 anyone?  You bet–we can do that: deploy virtualized Office 2013 to Windows 7 environments as a gradual migration plan or as a standardized installation. We are now offering packaging guides that have been verified by our own engineers and support group: ◾Packaging Guide for ThinApp 5.x and Microsoft Office 2013
Have you had many challenges virtualizing applications? Do you use Streaming or downloaded application presentation? Have you used Horizon Suite with ThinApp?
---
November 7, 2013 2:50 AM
Good thing a co-worker emailed me and got me to register or I would have completely missed this free event.
"Learn how solutions from VMware can help you defy convention, evolve from the ordinary, and radically simplify to drive your business goals and priorities."
Check out the program schedule below, anything interest you?
PROGRAM SCHEDULE
9:00 a.m. – Check-in & Coffee
9:30 a.m. – Welcome & Introductions
9:35 a.m. – Software Defined Datacenter: The Strategic Advantage – VMware
10:35 a.m. – Break
10:45 a.m. – The Hybrid Cloud: Flexibility and Security – VMware
11:45 a.m. – Break for Lunch – eat in room
12:15 p.m. – End-User Computing: Workforce Mobility and IT Control – VMware
1:15 p.m. – VMware in the Real World – Partner Presentation
2:15 p.m. – Break
2:25 p.m. – Getting Started: Solutions and Services – Partner Presentation
2:55 p.m. – Q&A/Raffle
3:15 p.m. – Program Concludes
I am sure it will mostly be a re-hash from VMworld 2013 in San Francisco, but I will be there! If anything cool happens I will be sure to post about it!
---
November 7, 2013 2:30 AM
Western Digital subsidiary HGST's very first helium filled drive went on sale a couple days ago, currently this the highest capacity 3.5″ drive on the market today.
With a whopping 7 platters, thanks to helium being lighter than air, 2 extra platters can spin faster, quieter, and with less friction than your standard drives.
The Ultrastar He6 drive features:
6Gbit/s SAS or SATA interface
50 per cent more capacity than the Ultrastat 7K4000
A 23 per cent reduction in power use
At 640g it is lighter than the 7K4000
It runs 4-5⁰C cooler
And don't worry if you crack this guy open and suck up some helium, there isn't enough to fill a balloon. And I am sure all of you out there have done the helium balloon to lips equals funny talk and giggles a few times over…
---