---
December 23, 2013 7:52 PM
Looking to get certified in vCloud Director 5.5?
In this 3-day course, learn to deploy and manage the ongoing operation
of VMware® vCloud Director® for a small private cloud environment. The
course focuses on the private cloud in an engineering or quality
assurance solution, covering the fundamentals needed to install,
configure, and manage any small private cloud with vCloud Director.
This course is a prerequisite for more advanced vCloud Director
configurations in an enterprise deployment.

Course Objectives are as follows:

•  Deploy vCloud Director
•  Manage vCloud Director to satisfy small private cloud business needs
•  Configure VMware vSphere® storage to enable multiple tiers in provider virtual data centers
•  Create and manage vCloud Director organizations and VMware vSphere® vApps™ to satisfy business needs
•  Create and manage vCloud Director catalogs
•  Configure networking for organizations and vApps
•  Create an interface between vCloud Director and Microsoft Active Directory servers
•  Understand the interactions between VMware vSphere® Distributed Resource Scheduler™ clusters and vCloud Director
To register head on over to this link.
December 22, 2013 7:58 PM
BlackBerry has posted more losses, 4.3 Billion to be specific… BlackBerry 10 just isn't catching on like BlackBerry had hoped, there is some good news on the horizon though, see insert below:
BlackBerry remains optimistic as it continues its restructuring effort. As part of that, the company announced a 5-year strategic partnership with Foxconn, the same company that builds the bulk of Apple's iPhone and other mobile products. Under the new relationship, BlackBerry says the two will jointly develop and manufacture certain BlackBerry devices, with the initial focus on a smartphone for Indonesia and other fast-growing markets in early 2014.
So if they can concentrate on the design of the BlackBerry Foxconn can worry about building the devices, I believe this will help reduce BlackBerry's overall costs, partly because all parts etc. will be sourced by Foxconn, we all know Foxconn can build phone cheap, while maintaining the highest quality.
I think once the newest BB10 OS comes out to the masses it might help sell the BlackBerry 10 OS, considering they will natively support all Google Android Apps, maybe even the Google Play Store, for their sake I hope it works out for them!
More details from the source article.
---
December 22, 2013 7:48 PM
If you have a Windows Phone 8, make sure you ta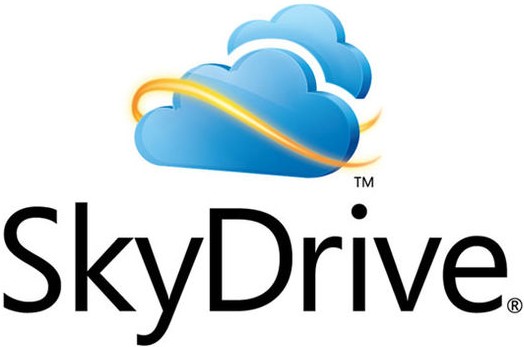 ke advantage of the extra space gifted to you by Microsoft it's is good for one year, but I don't think they would rip the storage from under your feet, for 25$ a year you can have 50GB of space, so it's not that bad.
Also if you didn't know SkyDrive now, for a while, has desktop sync across devices, it works exactly like dropbox, I like it better because it ties into my Outlook.com email. Mutliple users can also work together seamlessly with Microsoft Office across PC, Mac, and web.
So if you haven't tried SkyDrive yet, I suggest you check it out.
---
December 16, 2013 3:34 PM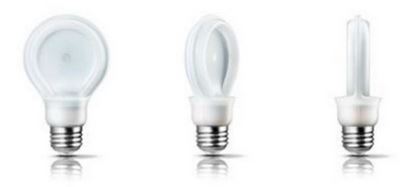 Maybe not right away, but these baby's sip power at a rate of 1.26$ a year. The new 60 watt light bulb can do this without heating the room either.
The fully dimmable bulb fits standard A19 sockets and glows soft white (2700K). Plus, the bulb's flat design is quite unique—providing not only illumination but also requiring, according to a Philips press release, a far smaller heatsink than other LEDs.
Now you have to note that they will not be cheap, in comparison to standard light bulbs so it may stop some from going out and replacing all their light bulbs at once, as it can get quite expensive. You might be looking at an upwards of 30-35$ per bulb!
The bulbs will hit Home Depots on January 2nd, but I couldn't find them online to verify pricing, guess we will have to wait.
---
December 16, 2013 2:54 PM

Are you recently deploying a Horizon View Environment, are you looking to optimize the client desktops as per VMware Best Practices? Look no further than VMware's own OS Optimization Tool.
The optimization tool includes customizable templates to enable or disable Windows system services and features, per VMware recommendations and best practices, across multiple systems. Since most Windows system services are enabled by default, the optimization tool can be used to easily disable unnecessary services and features to improve performance.
You can perform the following actions using the VMware OS Optimization Tool:
Analyze
Optimize
Viewing History
Managing Template
Check out the original article, view system requirements, instructions and comments here.
---
December 16, 2013 2:44 PM

VMware has recently released a real-time video and audio streaming test application. This is a tool that was being used internally to test Horizon Real-Time Audio-Video functionality at VMware. Since this application does such a good job, internal employees, have convinced VMware it will be useful for long term testing outside the company.
This application can:
Displays webcam pictures at 1:1 resolution
Automatically starts streaming images, on launching the application (and audio will be looped back, if selected)
Loops the audio-in (e.g., from VMware Virtual Microphone) back out to the audio-out
Tests RTAV functionality without the need to create user accounts
Supports the VMware Virtual Webcam and Physical Webcams
Runs on x86 and x64 Windows OSes
The application requires that the Microsoft 2008 C++ x86 (SP1) runtime components be installed. These are already installed on a Horizon View desktop, but if you want to run the application on a physical client machine without having Horizon View installed, then you may need to download and install these first. You can get them from the Microsoft Download Center.
Once the runtime components are installed, then the application can be run directly–it is a standalone executable which does not need installing or configuration. This makes it very easy to deploy for quick testing.
Download it from VMware Flings here.
---
December 12, 2013 5:29 PM

If you are interested in customizing the start screen for Windows 8.1 Enterprise and Windows RT 8.1 Enterprise, you can do so by modifying an xml file that is exported via a PowerShell cmdlet. Go here to read more. You will not have to re-image to customize the start screen.
You can also add your business apps to a Windows image and customize the Start screen to include them. You can customize the Start screen for Windows® 8 Enterprise, Windows Server® 2012, or a domain-joined PC running Windows® 8 Pro. Go here for more information.
---
December 11, 2013 9:17 PM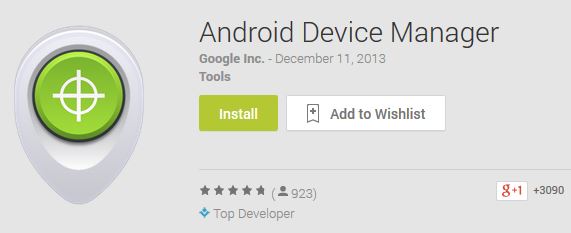 Just released on the Google play store, the Android Device Manager.
Ever misplaced or lost your phone? Android Device Manager locates lost devices and helps you keep your device – and the data inside it – safe and secure. Android Device Manager lets you:
● Locate Android devices associated with your Google account
● Reset your devices screen lock PIN
● Erase all data on the phone
If you currently do not have any software managing your phone you should get this installed asap.
Oh and make sure to enable the remote wipe and locking of the device, or all you can do is locate it.
Get it here.
---
December 4, 2013 2:49 AM
This is for all you gamers out there, or just looking for the ultimate in silky smooth refresh rates…
G-Sync is basically a module that is going to be installed in supported vendor monitors. It will allow your Nvidia graphics card (GeForce GTX 650 up till the GTX 770) to address screen tearing and stutter. G-Sync will dynamically adjust your refresh rate so that you will always see exactly the frame rate being produced by the GPU, up to 144 fps (not like our eye can see that anyways!)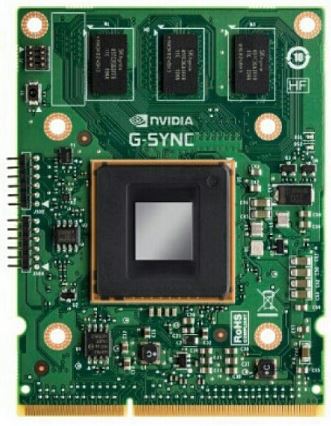 Asus and ViewSonic have already signed up, and Nvidia has already shown off just how well it works. Expect to see monitors popping up Q1 of 2014, at not much more money than normal.
I am hoping some massive touch screen monitors with insane resolutions come out. I sure could use a 2,560 x 1,440 monitor with  refresh rate of 144hz!
If I am lucky maybe Santa will stuff that in my stocking this year… I have hung an extra large one up over the "fireplace".
---
November 27, 2013 11:57 PM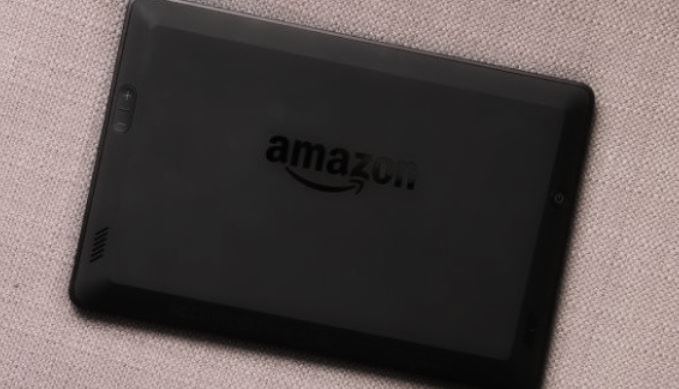 I read about the newest Amazon Kindle Paperwhite about a week ago, and now more news has cropped up. Its looking to be a great buy if you find yourself reading a lot of electronic books, remember I wouldn't expect you to want to read magazines on here, that's what you tab is for, but the Kindle Paper white is much lighter and can go a long time without a charge…
Amazon is now preparing a new Kindle Paperwhite for release in early Q2 of next year, TechCrunch has learned. The marquee feature of the new device is a high-resolution 300 ppi screen that will bring the company's e-reader displays back into technical parity with devices from competitors like Kobo.

The new 300 ppi Paperwhite, code-named Ice Wine, will leapfrog Kobo's limited edition device and place a high-resolution screen on Amazon's marquee e-reader. We hear that there are no major software improvements planned for this edition, but that it will be upscaled to take advantage of the new resolution.

The edges of the new Paperwhite will also act as 'buttons' according to the report, and will be 'squeezable,' offering haptic feedback when activated. The next-generation Kindle Paperwhite will also feature an ambient light sensor to automatically adjust the screen brightness as per the light conditions, says the report.
So what do you think? Would this be something you would buy? I am pretty tempted to do so, better than constantly wasting batter life on my phone to read Kindle books…
---