---
October 1, 2012 9:13 PM
 Well it's not Winnipeg, but this means they will get to us in time… Winnipeg is supposed to get LTE coverage by end of Q4 2012, so probably around Christmas, perfect timing from Santa Clause!
Rogers has just unleashed LTE to the following cities.
British Columbia: Victoria, Abbotsford, Kelowna
Alberta: Edmonton
Saskatchewan: Saskatoon and Regina
Ontario: St. Catharines/Niagara, Oshawa/Pickering/Ajax, Windsor, Sudbury, Kingston, Oakville, Burlington, Hamilton, London, Kitchener, Waterloo, Cambridge and Barrie
Quebec: Quebec, Sherbrooke and Trois-Rivières
What speeds will we see? I don't think it will be too fast to start off, I would think around 800KB/s to 1MBp/s, which in itself will be pretty good for your general always on connection… no longer will you have to wait to update Facebook or Instagram! 🙂
October 1, 2012 2:41 PM
As of 8-9am this morning, JellyBean should now be available to US, Canada, and the world!
Seems like we are a go for worldwide updates on JellyBean!
My Asus Page is alive with updates of JellyBean goodness!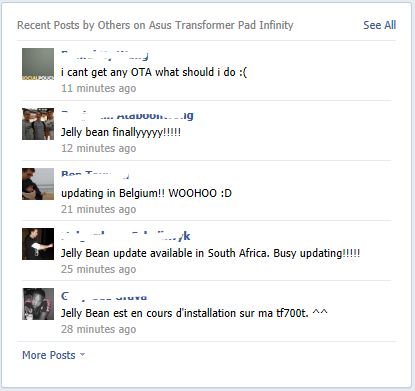 And for the unlucky fellow on top, I am sure it will arrive shortly, keep checking for the update!
Have you started the install yet? Make sure to let everyone know how it is on the Unofficial Asus Transformer Pad Infinity TF700 Page.
---
September 27, 2012 12:28 PM
Update Sept 28th 2012
 TF700 JellyBean delayed, should be here next week, there were firmware issues with the keyboard dock, and some apps werent responding correctly…
—
Finally, people will get the long awaited Jelly Bean update to their Transformer Pad TF201 and Transformer Pad Infinity TF700T!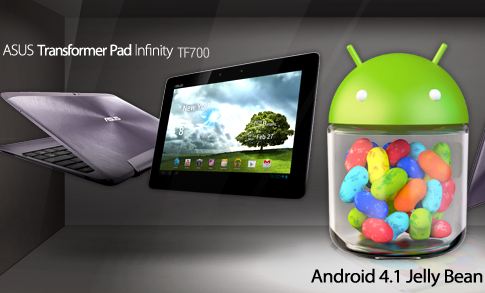 Android Jelly Bean update will begin rolling out in the US on September 27th, 2012 for the TF201 and on September 28th, 2012 for the TF700. Here are a summary of the changes and fixes:

Upgrade OS from Android 4.0 (Ice Cream Sandwich) to Android 4.1 (Jelly Bean)
Default enable System Bar Lock
Add Multiple Photo Selection feature
Support Connect Dock (Accessory)
Remove Adobe Flash support
Remove Wi-Fi Direct function support
Remove Press Reader*

*PressReader is still available and downloadable for free from Google Play.
Does this make you happy? Or are you upset they removed some features? There are ways to get Adobe Flash back, and I am sure with some "Googling' you can get WiFi Direct back as well! Anyways, if you are looking for more information on the TF700T head on over to the Unofficial Facebook page and join the conversation. We just reached 2500 people today!
---
September 24, 2012 12:33 PM
Meet the world's first SDXC Card that is one quarter tera-byte, not many people now a days need this much space, but if you are a professional photographer that is taking 3D pictures or video this might be the card for you. At a whopping 899$ USB, this may be one of the most expensive SD cards you ever buy…
Lexar, a leading global brand of flash memory products, today introduced the industry's first 256GB Secure Digital Extended Capacity (SDXC™) UHS-I memory card, the Lexar® Professional 400x SDXC UHS-I card. The Class 10 card leverages the SD 3.0 specification to dramatically accelerate workflow and allows photographers to capture, store, and transfer a large number of high-quality photos and extended lengths of 1080p full-HD and 3D video with a minimum guaranteed sustained read transfer speed of 60MB per second

The Professional 400x SDXC UHS-I card comes with a limited lifetime warranty and free dedicated professional technical support.

The Lexar Professional 400x 256GB SDXC UHS-I card will be available in October for purchase with an MSRP of $899.99 from Lexar.com and leading retail and e-tail outlets worldwide.
So at 899$ you still get some extras in the package like recovery software and that limited lifetime warranty mentioned above, but boy will you be kicking yourself when the more vendors start releasing these cards, and Lexar's card drop by probably a couple hundred dollars! Hey its the way of the world, but if you want it first, you're going to have to pay to play.
---
September 21, 2012 1:15 PM
Wow where did these come from? A couple days ago the media went crazy at the HTC Launch event for the new Windows Phone 8X and 8S, the vibe I am getting is that these phone will be very cool. Steve Ballmer was in attendance and said that the Windows Phone 8X will be the "Flagship" device for the Windows Phone 8 Launch. I am so tempted to get one for myself… maybe HTC will send me one to review 😉
Here are the specifications.
Windows Phone 8X by HTC
Windows Phone 8S by HTC
More specifications and details on the 8X include:

341 ppi (1280×720 pixels) Super LCD 2 with Gorilla Glass
Qualcomm S4 1.5 GHz dual-core processor
16GB storage and 1GB RAM
8 megapixel camera with f/2.0 aperature lens
1,800 mAh battery capacity
Bluetooth 2.1, 802.11 a/b/g/n WiFi, NFC
Beats Audio support

More specifications and details on the 8S include:

4 inch (800×480 pixels) Super LCD with Gorilla Glass
Qualcomm S4 1 GHz processor
4GB storage (yes, seems crazy to me too) and 512MB RAM
microSD card expansion
1,700 mAh battery capacity
Bluetooth 2.1, 802.11 a/b/g/n WiFi
Beats Audio support
Check out this video, not much on the OS itself, apparently Microsoft will be running an ad campaign soon, but you at least get to see  the phones themselves.

Release dates are looking to be around early November. Verizon and AT&T have already signed up in the US, that means Rogers in Canada will be getting it for sure. What do you think of the phone?
---
September 21, 2012 12:46 PM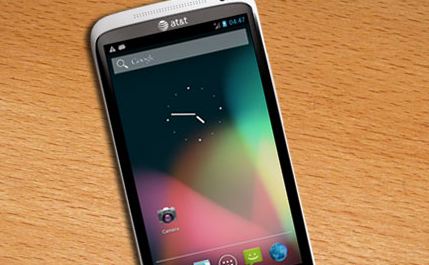 This is great news for HTC fans, finally JellyBean OS! This is actually quite fast considering the fact that  not too many companies have released the OS for their phones.
According to MoDaCo founder Paul O'Brien, the upcoming EE UK HTC One XL will ship with Jelly Bean, as will the rumored One X+ — a refreshed version of the Tegra 3 version said to sport higher clock speeds. Around the same time, existing One X and One XL devices will get bumped up to Android 4.1, MoDaCo claims. source AndroidCentral
I have been running my phone with "Clean OS" its a ROM that takes out all the bloatware and all those fun Rogers apps that no one uses. The above link is to his latest creation that I am not running, I am thinking of just waiting for the JellyBean OS official. I am sure he will also release a trim and slim version of JellyBean "Clean OS". From what I hear though, JellyBean is going to be awesome! If you need assistance feel free to contact me.
---
September 19, 2012 2:38 PM
RIM has acquired the usage rights to exFAT, see insert below.
exFAT improves on its predecessor, the FAT system, and greatly expands the size of files that flash memory devices can handle by five times over previous FAT technology. It also increases the speed with which those files can be accessed. The exFAT file system not only facilitates large files for use of audiovisual media, it enables seamless data portability and an easy interchange between desktop PCs and a variety of electronic devices.
What this means for us future BlackBerry 10 users? This means that the new BB10 phones will be able to display richer images and more data than your traditional cell phone. Bigger pictures and better videos, who can argue with that?
Who is excited for the BB10 release in 2013? Can it live up to the hype that has only just begun?
---
September 19, 2012 2:32 PM
I must say the person who put this render together did a fine job.
Since this render is based off of "pretty much" final hardware, it's very accurate.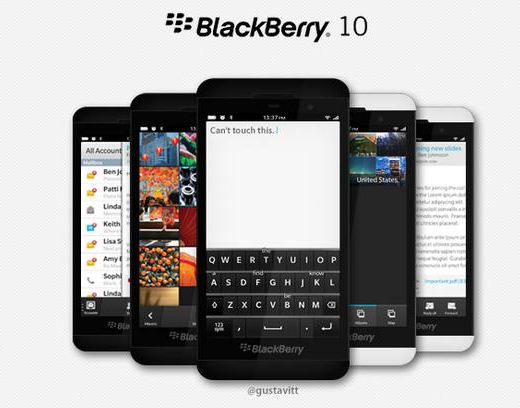 So what do you think? White or Black? I for one think the white one will look pretty sweet, plus it will match my VW GTi! 🙂
---
September 18, 2012 12:28 PM
I won't take credit for any of the content, nor am I personally wanting an iPhone 5, but I know a lot of you out there do. Sure you could get an iPhone 4s that will be much cheaper, but here are a few reasons on why you should go big.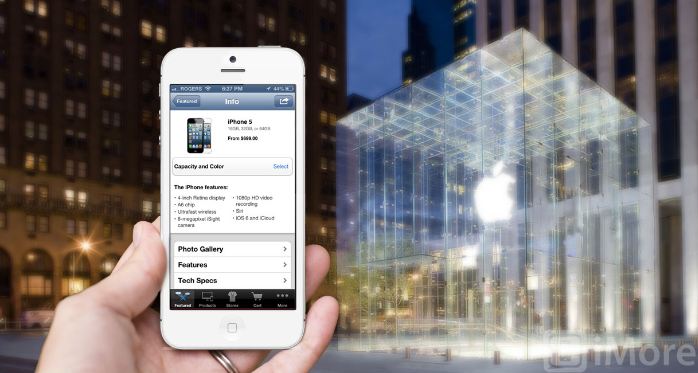 iMore.com has put together a 2012 Buyers Guide. Here is an insert from that guide. I am only including the beginning and leaving it fully intact.
Everything you need to know about choosing the perfect iPhone color, capacity, carrier, and more!

There are a lot of decisions involved when it comes to buying a new iPhone, or any phone for that matter. Once you've decided you do indeed need a new phone, you still have to decide if the new phone you need is an iPhone. While we still believe the iPhone is the best choice for most of the people most of the time, there are a lot of great phones on the market these days and there might be one better suited to some people's individual needs. And let's say you do decide the iPhone is perfect for you, then comes the choice of model (iPhone 5, iPhone 4S, iPhone 4), color (white & silver or black & slate), storage capacity (16GB, 32GB, or 64GB), and carrier network (in the U.S., AT&T, Verizon, or Sprint are the major ones). And what do you do with your old, broken phone when your new, hot phone arrives?

Enter iMore's 2012 iPhone buyers guide. If you need help deciding what to buy, we've got your back. And if you've already decided, just bookmark, email, Facebook, or Tweet this so we can help your friends and family and you can get on with enjoying your new iPhone!

iPhone or something else: Which phone should you get?

Just because Apple has released the new iPhone 5 doesn't mean you have to race off and get it. Crazy, I know, particularly coming from the biggest iPhone enthusiast site on the web, but that just goes to show you how true it is. When the time comes for you to get your next phone, whether it's today or next year, and iPhone or something else, you should look at what's on the market and decide what best suits your needs.

If you want the sleekest, slimmest, easiest to use, most mainstream friendly, most content rich, most well supported phone in the industry, the iPhone might just be for you.

If you're not sure, here's a breakdown of the pros and cons of upgrading to the iPhone 5, whether you own and existing iPhone, an Android, BlackBerry, or Windows Phone, or a feature phone. Also, because the Samsung Galaxy S3 is probably what's going to give the iPhone the biggest run for its money right now, we've also done a special, in depth, comparison of the two:

Read the rest of the article here.
 Being well written and interesting, when you are done reading it, it will have helped you make your decision. Thanks iMore!
---
September 18, 2012 12:51 AM
Okay, so one of my users over at the Unnofficial Transformer Pad Infinity Facebook page early this am, noted that he was blessed with an update to his TF700T. He was one of the many people that had issues with his Transformer Pad, well guess what? He doesn't have anymore issues! Head on over and join the 1500 or so people talking about the new update and why you need to get it ASAP… If you are still sitting at v .26 have no fear, the update (9.4.5.30) will roll out to you in the next 24-48 hours.
Some changes noted are
Camera Updates
Face unlock
simplified boot screen
lag fixes
seems like a new version of the Chrome browser (Sorry Google, I like Opera Mobile better!)
and I am sure there will be more updates from people around the world.
It's not Jelly Bean, but I am thinking this will help tide people over until it finally does get released!
---